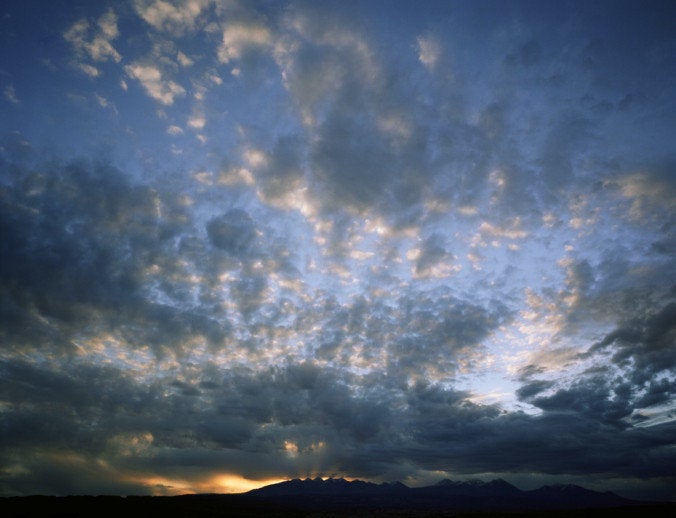 Enlightenment is not something that happens. It is always there. The sadhana, or yogic practices that one does on the spiritual path enable you to see that it is there. You are not doing sadhana to construct divinity within you. Many people talk about self-development, but self is one thing you cannot develop. You can develop the mind, you can develop the ego, but how can you develop the self, which is absolute and boundless?
Only that which is incomplete can be developed. If something is already all-pervading and eternal, how can you develop it? So, sadhana is not about building something. It is not about creating divinity within you or becoming enlightened. The source of creation is already there within you. Sadhana is just a way of opening your eyes. Sadhana is like an alarm bell. The whole thing is just a process of waking you up, waking you up to another level of reality.
There is no such thing as self-knowledge. There is just self. That is all. Jesus made this clear. He talked about himself and his father in heaven, but at one point he said, "I and my father are one." The you that is beyond all limitations and that which you are referring to as the almighty are the same.
To experience this, you must become willing to transcend your limitations. This willingness is surrender. The only barrier to it is your identity with the limited nature of your body and mind. If you are willing, who can stop you? The sadhana is just to make you willing. Enlightenment is never far away, but to make a person completely willing takes time because there are layers and layers of resistance. It takes time to work through the resistance, to become absolutely willing. It need not necessarily take time, but generally people do take time.
India is a very ancient culture that has produced many enlightened beings. This is a culture that has always said that the only way to transform oneself is to turn into a god. Yoga is a scientific tool to realize and experience this. In yoga we have no incarnations of God. We see the possibility that even you can become godlike, blissful and all-seeing.
Let this be clear. Yoga is a technology, so there is no question of it working for one person and not working for another. Your telephone, television and computer work for everyone -- even though most people do not have a clue as to how they work. You just have to learn how to use them. Similarly, most people will never understand how yoga works. Factors such as age, attitude, or karmic situations can decide how quickly it works, but it definitely works whether you can immediately notice it or not. Some people will catch fire like gasoline, some will burn like paper, others will burn like wet wood, but yoga can definitely hasten everyone's evolution.
If enlightenment is the one and only purpose of your life and all your energies are focused in this direction, it is not far away. The problem is that people have so many other priorities, so spirituality is kept on the side. What you are seeking is within you. If it is the only priority of your life, nothing can stop you. If you are willing, what is within you cannot be denied to you even for a moment.
Right now, you are the divine but unaware of it. Whatever you are unaware of, does not exist for you; you must understand that. If you are sitting down and an elephant is standing right behind you and you are unaware of it, it does not exist for you. Only when you become aware of it does it exist for you. Similarly, although God is within you, as long as you are unaware of your God-like nature, it doesn't exist for you. When someone becomes aware, he also becomes aware that everybody carries the same potential.
Life as you know it is not a barrier. If realizing your ultimate nature is the only priority in your life, everything you do will naturally orient itself toward that. Your work, relationships, love, money -- even your very life's breath -- will orient themselves toward your ultimate nature. The experience of every little thing you do becomes extremely fulfilling and joyful when it is done in the light of great purpose. Once your ultimate nature is your only priority, the life process will become a joyful and fulfilling process.
This article has been excerpted from the book "Midnights with the Mystic" which is listed below.
Sadhguru will teach Inner Engineering programs in Los Angeles (October 15-16, 2011), New Jersey (Oct 22-23, 2011) and Toronto (Nov 5-6, 2011). Isha Yoga programs are based on tested, scientific principles. They offer tools for optimal health, emotional well-being and professional excellence. To participate, visit: www.InnerEngineering.com
For over 25 years, the Isha Foundation has touched and transformed the lives of millions of people around the world. To learn more, please visit Sadhguru's bio page.