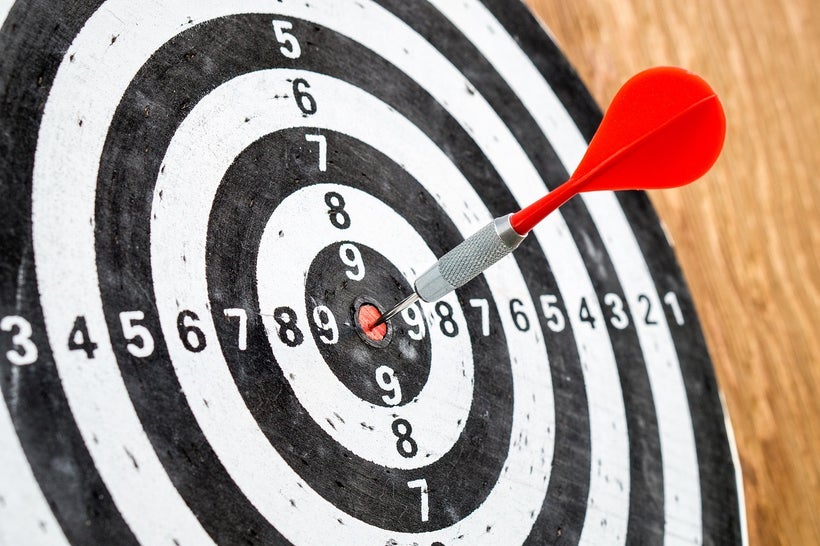 What if we told you that you no longer have to look for new customers every day? Instead, there's a way you can double or even triple your sales using your existing customers.
According to research, you have a 60-70% chance of selling again to one of your existing customers and the chance of converting a new lead into a customer is only 5-20%.
While you're busy trying to get new customers and convert them into leads, you are missing out on the opportunity to connect with your existing customers and make another sale.
The key to retargeting your customers lies in your email list. In this post, we'll tell you about some of the ways you can use your email list to increase customer retention with retargeting ads.
Create Segmented Campaigns
You may have reached out to your customers with the occasional promotional email and a follow-up email, but the majority of your subscribers probably won't respond to that type of emails. However, that doesn't mean it's the end of the road.
The problem with general email campaigns is that when you create a single promotional email targeting a large audience you have to generalize that email to fit the entire audience. Emails work better when it's personalized to match specific audiences.
Use the data you collect from your subscribers to create list segments. Then create personalized email campaigns specifically for different segments of your list.
For example, if you run a clothing store and have a list segment for college students. You can retarget them with an email showcasing the best fashion trends for the Winter Semester. You can go even further to create gender-specific campaigns if you have that information as well.
Reach Out To Abandoning Visitors
Shopping cart abandonment is a major issue almost all online retail businesses struggle with. According to Statista, over 77% of online orders in retail were abandoned at the shopping cart during the first quarter of 2017 alone. The rates were over 80% for financial, travel, and non-profit businesses.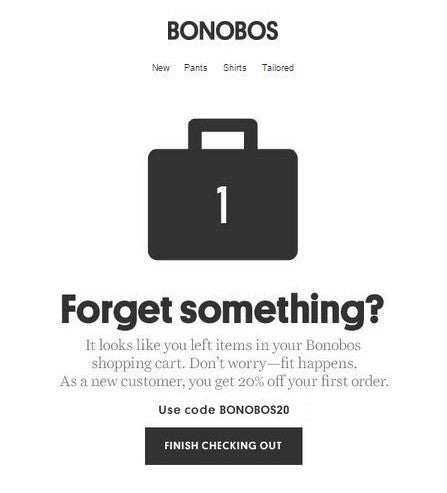 Retargeting these abandoning visitors could give you a second chance to connect with your existing customers and generate more sales. For example, reaching those abandoning users with a follow-up email while also including a small discount or free shipping is a successful strategy many retail businesses use these days to retain their customers.
Exit-Intent Pop-Ups
Another great way to retain your abandoning customers is to use exit-intent ads and pop-up messages. This technology allows you to accurately guess when a visitor is about to leave your website and show an ad or a pop-up message to keep them from leaving the website.
Exit-intent is effective when it comes to converting visitors into leads. But, you can also use it to cleverly retarget your customers whenever they are about to leave your website.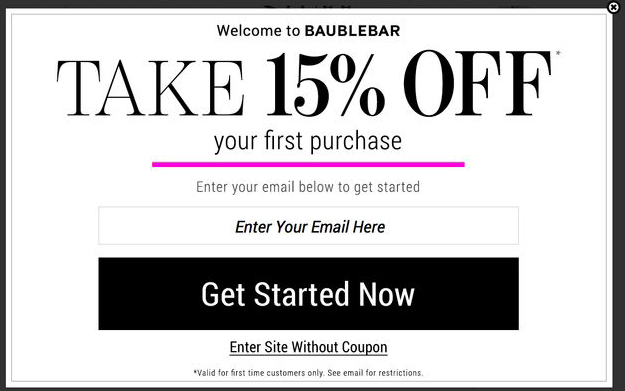 For example, you can use an exit-intent pop-up message to present a personalized offer based on the page a customer is browsing or offer a special coupon code to save money buying the product they were browsing.
Retarget With Facebook Ads
Facebook is much more powerful as an advertising platform than you could possibly imagine. It gives small businesses access to an enterprise level advertising platform at an incredibly affordable cost.
For example, did you know that you can actually upload your email list in your Facebook page to create a custom audience with your existing customers and leads?
Yes, it's possible! All you have to do is go to the Audiences tab in Facebook Ads Manager and upload your contacts list as a CSV file. Then, Facebook will cross-search that email list with their database to find your customers on Facebook in about 30-minutes.
This will allow you to learn more about your audiences like their interests, age, gender, location, and much more. Using that data you can reach your existing customers on a more personal level by creating highly targeted Facebook Ad campaigns.
Setup Live Chat
Offering live chat support is not only a great way to provide active customer support but it's also a brilliant way to retarget your existing or returning customers on your website.
There are services and WordPress plugins that allow you to monitor the audience on your website in real-time and interact with them using the live chat system.
For example, if you see a customer spending time reading the Pricing page of your website, you can launch a quick live chat session asking if they need any help finding the right pricing plan or even offer them a discount for loyalty.
Conclusion
It's much easier to sell to your existing customers than selling to a stranger. However, the success of customer retention depends on the connection you have with your customers.
So, as Steve Jobs once said, "get closer than ever to your customers. So close that you tell them what they need well before they realize it themselves."
REAL LIFE. REAL NEWS. REAL VOICES.
Help us tell more of the stories that matter from voices that too often remain unheard.
This post was published on the now-closed HuffPost Contributor platform. Contributors control their own work and posted freely to our site. If you need to flag this entry as abusive,
send us an email
.