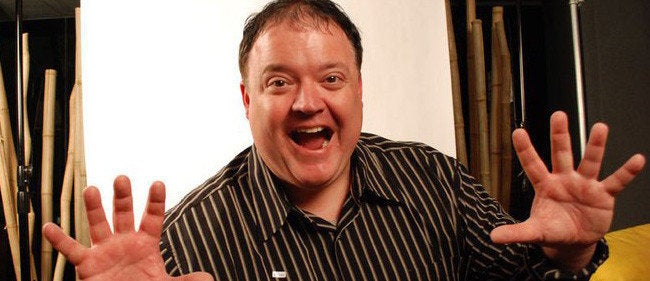 The popularity of Internet dating sites may have opened up new opportunities for people in search of love, but unfortunately, it has also paved the way for passive-aggressive break-ups, infidelity and other bad relationship behavior. And entrepreneurs, as they always do, have found a way to capitalize.
People now have a variety of new ways to send clues about their feelings and expectations regarding relationships. The emergence of dating websites hasn't changed the fact that relationships still do end -- these days, increasingly, via text message, an awkward e-mail or a tweet. This reality has opened the door for entrepreneurs to explore a new niche within the online dating industry: the business of breaking up.
The Breakup Notifier app turns one person's trashed relationship into another person's treasure by helping users track their crushes' changing Facebook relationship status without full-fledged stalking. People simply log into the app through Facebook, choose the friends for whom they want to get relationship status updates, then just wait for e-mail alerts with the joyous news of a break-up.
A botched family matchmaking effort inspired Dan Loewenherz to create the app for hopeful singles everywhere. "My fiancée and her mom were discussing a guy they wanted to set up with my fiancee's sister," he says. "They looked him up on Facebook and he was taken. They felt pretty dejected, but for whatever reason, I thought it would be cool if they could get an e-mail alert when his relationship status changed to 'single.'" The next day, Loewenherz spent about four hours designing and programming the app, then secured a domain name for it. A few days later, the app went viral.
Loewenherz, who is based in Beverly Hills, Calif., notes that social media have significantly changed the way people interact in relationships, in both positive and negative ways. "People in general are predisposed to acting in ways they normally wouldn't when using the Internet," he says. "But the future of social media and dating is going to have some sort of [option] to foster real human interaction rather than just 'liking' a Facebook post or retweeting something. Things will continually be improving."
And Loewenherz, also the co-founder of online file storage and sharing company Crate, has received success stories from users about bad break-ups that have turned into new beginnings and lasting relationships. "I got a nice message from a Breakup Notifier user who said, 'This is actually how my wife and I met. No joke. I had just ended a long relationship and changed my status on Facebook. She noticed and started messaging me.'"
Developed by Bradley Laborman in 2009, IDUMP4U.com sells courage and honesty to those who may have trouble severing ties when romance goes south. Users send information about the people they want to break up with and the problems in the relationship to Laborman -- then he makes the call and does all the dirty work. Services include "Basic Breakup," which has a fee of $10, "Engagement Breakup," which is $25, and "Divorce Call," which costs $50. Audio recordings of the calls are also posted on the website as audio files for others to hear. On average, the site gets about 15,000 to 20,000 hits per month, with numbers going up around Valentine's Day and other holidays. The videos have more than 2 million views on YouTube, which has surprised Laborman, considering the short attention spans of Internet surfers and the fact that the files are audio only.
Originally from Iowa and now based in New York, Laborman got the idea for the site after a series of bad romantic relationships and even friendships that he felt were difficult to leave. "After a particularly messy breakup, it was Lent, and I said to myself, 'For Lent this year, I am giving up beating around the bush with people, and I am just going to tell my friends and people I am dating the truth and my honest opinions all the time.' The moment I did this, my stance and control over my relationships changed incredibly. Honesty works the best in both dating and in breaking up." He started giving his friends the same advice, and soon, he was finding more people asking him to actually do the breaking up for them. "As a joke, I tried it once. I reached out on Twitter, found a person who wanted to dump a girl, made the call and then posted the video on YouTube. Within a day, it was on the front page of Digg and other sites." Shortly after, people began emailing Laborman to ask him how much he charged, and the iDUMP4U website was born.
The fact that Laborman's site is a "destination" breakup site and offers voice-to-voice contact for its users sets it apart from the many other breakup tools and makes it highly personal, even if the actual dumping is being conducted by a third party. And Laborman agrees that Facebook and other social-media sites have changed the way people interact, date and dump each other. "In the old days, to meet a person, you had to be in the same location as that person, come up with a great first impression, etc. With social media, you have to know how to stalk without seeming creepy. And it has also made it easier to break up by a simple change in relationship status on Facebook, a breakup e-mail or a change of venue on Foursquare."
Laborman is now working on a TV show concept. He admits the website has provided some unfortunate lessons about human nature. "It really has taught me about the worst in some people," he says. "I am not saying I hate people now -- it just has really opened my eyes on how to adjust your trust and perception when going into a relationship with anyone. Too many times, we go into a relationship blindsided by love, and we don't take a step back and take time to observe and ask questions."
He adds, "A lot of people ask, so I will answer: Yes, I currently am in a relationship."
Calling all HuffPost superfans!
Sign up for membership to become a founding member and help shape HuffPost's next chapter