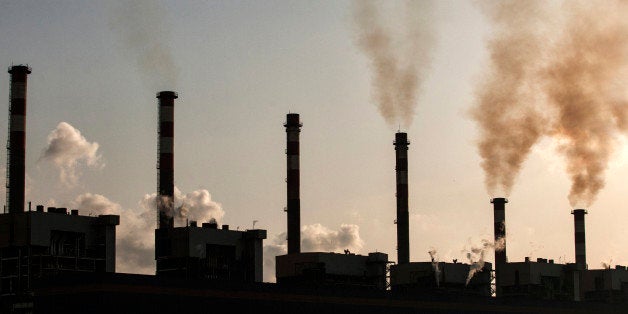 Although many companies have implemented concrete sustainability actions in the last decade there is still a lot of work to be done -- not just in tackling climate change -- but in addressing the systemic linkages between climate change and other social and environmental injustice. This work represents a huge opportunity for business. I firmly believe it is those innovative companies and entrepreneurs around the world who are leading the transition to a climate neutral economy that will be the first to benefit.
When my co-chair at The B Team, Richard Branson, asked me to join him in this inspiring blog series, I saw it as a wonderful opportunity to illuminate how more companies could start taking action.
In September, ten businesses, including Kering, signed up to aspire for 'net-zero greenhouse gas (GHG) emissions by 2050'. The B Team have been calling for businesses and governments alike to adopt this goal. A long-term goal is critical to signal for change, unleash innovation and unlock investment. For companies, having a clear long-term target begins the process of setting short and medium-term goals, and taking practical steps to reach it.
I believe the first step on the journey to creating more sustainable organizations is finding ways to consider the environmental and social impacts of our actions, in every single business decision. In order to achieve a grand vision, we need to create organizations that prioritize people and planet and assimilate these priorities into the very core of day-to-day operations. When you step right back it is clear that most business decision-making relies on financial information. So we cannot prioritize the planet unless we consider our impacts on the environment alongside our financial accounts. It was this thinking that led to the idea of an 'Environmental profit and loss' (EP&L) -- an approach which gives a concrete monetary value to the environmental impact of operations.
In 2015 Kering pioneered a group-wide EP&L which measures and monetizes the environmental footprint of not only their own operations, but their entire supply chain as well. Seeing the true cost of the company's footprint -- in stark monetary terms -- provides needed clarity and identifies the business value of driving change in the organization.
EP&L is not just about identifying where reductions can be made. It also allows us to see opportunities to innovate; in product design, materials and supply chains, and helps to identify risks to markets or suppliers from a long-term perspective, and manage them accordingly.
In fact the EP&L methodology is such a powerful tool that Kering has decided to transform it into an open-source platform. One of the key values of The B Team as a group of business leaders is that collectively we can scale sustainable actions. We were keen to live this value. If we can inspire other businesses to take action, while demonstrating the clear economic incentives to making sustainability based decisions, we will have a much wider positive impact.
Never has the role of the business community mattered so much as it does today. Business must set itself ambitious science-based targets to avoid the devastating consequences of increased climate change and take clear action towards meeting these goals. We need world leaders to follow with bold policies to accelerate investment and drive action on the ground.
The net-zero GHG emissions economy is an opportunity we can't miss and there are actions you can take today to start your company moving towards it. To continue this series I would like to nominate my fellow B Team Leader Sharan Burrow, General Secretary of the International Trade Union Confederation, to share her views on how business can ensure this is a just and inclusive transition for all stakeholders.
This post is part of the "Businesses for Climate" series, led by Michael Bloomberg and The Huffington Post, in conjunction with LinkedIn. The series is intended to call attention to the role of businesses in leading the way when it comes to taking action on climate change, in advance of the U.N.'s 21st Conference of the Parties (COP21) in Paris next week. To view the entire series, visit here.
Calling all HuffPost superfans!
Sign up for membership to become a founding member and help shape HuffPost's next chapter