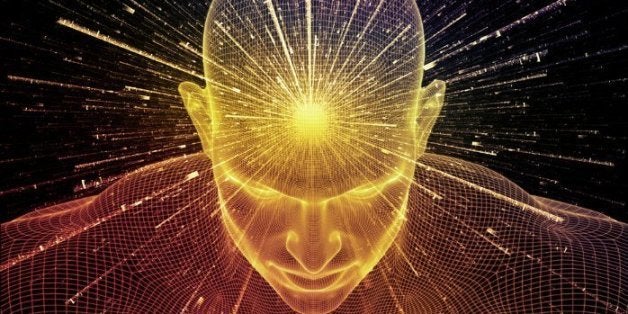 "The Sanskrit word usually translated as "wisdom" is prajna, which could also be translated as "consciousness." The word usually translated as "compassion" is karuna, which could also mean active sympathy. Wisdom and compassion are sometimes compared to two wings that work together to enable flying, or two eyes that work together to see deeply. In practice, wisdom gives rise to compassion, and compassion gives rise to wisdom. Truly, you can't have one without the other." -- Barbara O'Brien
I was unemployed and unemployable... or so I thought until Jeff Weiner challenged me to join LinkedIn.
My first, and I was sure last, employment had been as a professor at MIT. After six years I ran away and joined the consulting circus. I have been an entrepreneur ever since.
An Offer I Couldn't Refuse

On April 2013, years after I met him at Yahoo!, Jeff invited me to speak at Linkedin. At day's end, instead of sending me off, he said, "Don't go."
I thought he was inviting me for dinner. "Sorry, can't stay. I'm flying out tonight."
"I am not asking you to stay this evening," he said, "I'm asking you to stay, period. Work with us. Together, we can bring wisdom and compassion to the business world."
"You're joking, right? You can't offer me a job just like that!"
He wasn't; he could; he did.
It was an offer I couldn't refuse -- not without betraying my vision: To remind people of their True Nature, and to help them express it consciously in business and beyond.
Four years before, under the enlightening influence of Belgian beer, Jeff and I had committed to bring wisdom and compassion to the business world. I did it through my teaching and writing, he through LinkedIn.
You can hear Jeff describe our original conversation here:
"If you are serious about our vision," Jeff said now intensely, "you have to join LinkedIn. We can put conscious business in practice first, and then disseminate it through our publishing platform. Let's develop ourselves as an example of conscious business, and then inspire and share the knowledge with all the world's professionals."
I've been at LinkedIn for two years; I couldn't be prouder to be a part of the team.
I'm particularly proud of a blended learning program of conscious business for our employees. Conscious Business has helped LinkedIn people communicate, collaborate, and coordinate more effectively in their professional and personal lives.
But the program lives within the firewall. We've still got some unfinished (conscious) business.
A Request Jeff Couldn't Refuse

A month ago I decided to out-Jeff Jeff.
"If you are serious about our vision," I told him, "we have to share the Conscious Business program with our members. Let me post it as Influencer articles and bring it to the business world."
It was a request he couldn't refuse -- not without betraying LinkedIn's vision: To create economic opportunity for every member of the global workforce.
I was worried that he would hesitate to share freely a program that required significant investments. But he surprised me once again.
So starting this week, three times a week, I'll publish the program LinkedIn has developed over the last two years to make our employees more productive and successful.
In the next post, you will find the introduction and the structure of the program. I hope it inspires you to do your business with more consciousness, wisdom and compassion.
Readers: If you have worked with this material at LinkedIn or any other company, I would love to hear about your experience and takeaways.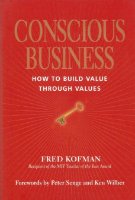 Please write a comment below. I'd love to reconnect with all the conscious business friends I've made in the past, and to invite new ones to join our circle.
Fred Kofman is Vice President of Executive Development at LinkedIn. This post is part 1.1. of LinkedIn's Conscious Business Program. You can find the introduction and structure of this program in next Wednesday's post. To stay connected and get updates join our group: Conscious Business Friends
REAL LIFE. REAL NEWS. REAL VOICES.
Help us tell more of the stories that matter from voices that too often remain unheard.