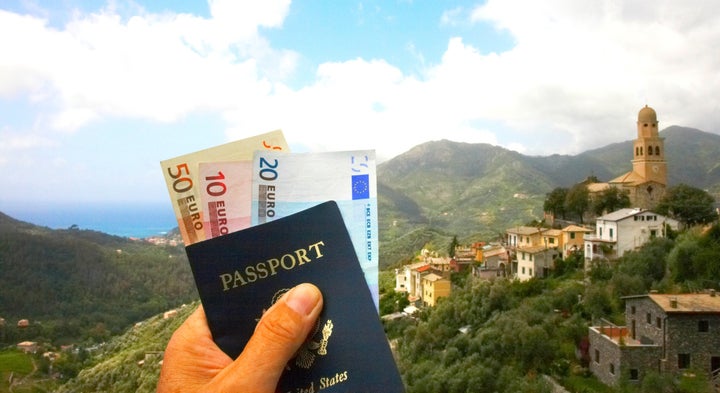 Itching to get away for the summer but not sure how you'll save for the trip? Not to worry -- we've put together an easy worksheet you can follow so you can better understand how to make a vacation a reality.
First thing first: Where do you want to go? As an example, we're going to plan the budget for a three-day, late summer trip from New York to San Francisco. Your trip will likely be cheaper than this one, but we'll use it to illustrate. Ready?
Step 1: Airfare
The best way to get a good idea of how much you'll spend on airfare is by searching Google Flights. For example, here's a search for our weekend trip from Friday, Aug. 19 to Sunday, Aug. 21. As you can see, the cheapest option here is $367.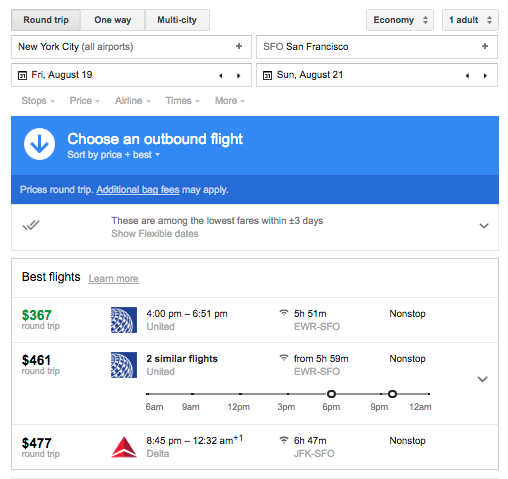 The best thing about Google Flights, though, is the ability to look at a range of prices. So we decided to check out some different dates to see if we wanted to switch our plans.
Check out how prices are slightly fluctuating from August through October. If we avoid the popular summer season and travel in late fall, we'll save more. On average, we can expect to spend around $320 on a roundtrip flight from New York to San Francisco.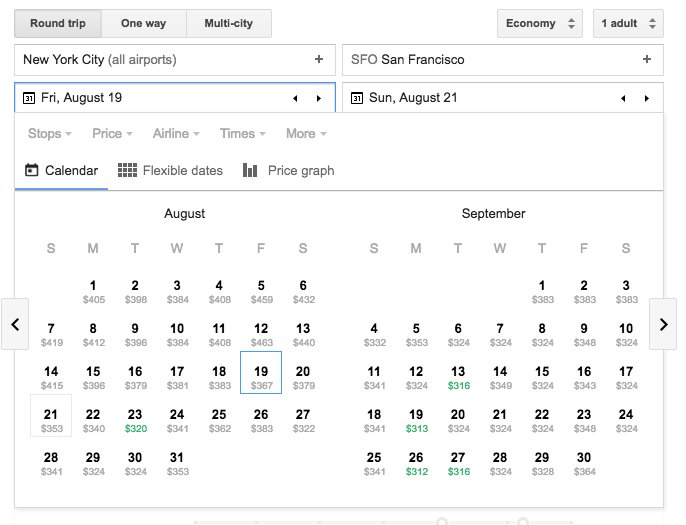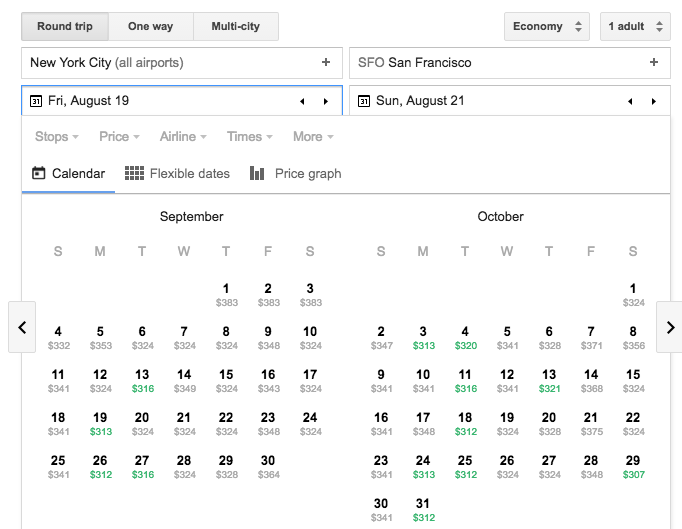 Step 2: Lodging
Next up, let's take a look at lodging. A search on Kayak showed us that a typical hotel room runs about $250 a night. We're on a budget here, though, so let's see what Airbnb has to offer.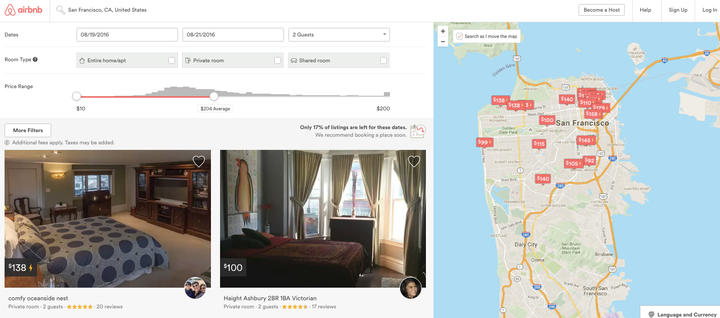 Not too surprisingly, Airbnb offers many more deals, but it's not always the cheaper option. You can get amazing day-of deals with apps like HotelTonight, too. So let's say you find a last-minute deal or book an Airbnb for around $75 per person, per night.
Lodging Budget: $150 x 3 nights = $225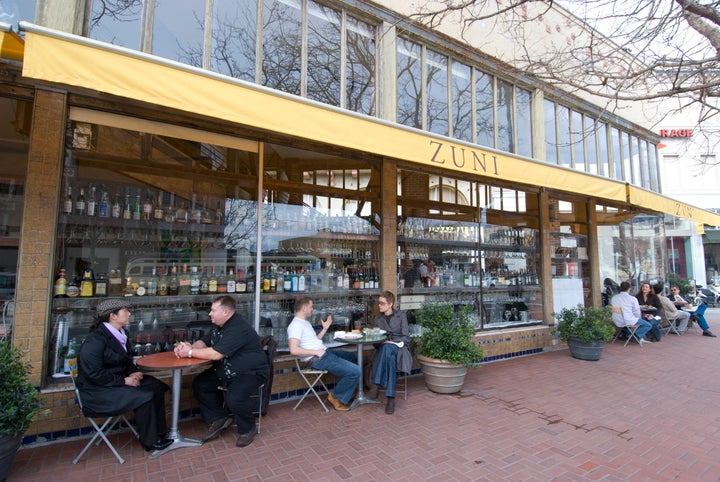 Step 3: Food
Now comes our favorite part: the food!
We're always on the lookout for cheap eats, and San Francisco is certainly not short on those. We'll estimate $10 for breakfast, $15 for lunch and a splurge of $30 on dinner. That adds up to $55 a day for food. (Again, you can aim much cheaper if you'd like.)
Food Budget: $55 x 3 days = $165
Step 4: Activities
When you're touring any city, you'll probably be hitting up museums, sites and other attractions. A visit to the new SF MOMA, for example, will set you back $25. But instead of rushing to the nearest ATM, do your research to find out when museums offer free days or lower-priced admission, and hunt for experiences that cost nothing. In S.F., we could picnic in Golden Gate Park or discover a Frank Lloyd Wright gem hiding in plain sight.
It may be helpful to choose about three experiences that cost money and fill in the rest of your time with free activities. We'll choose these three for S.F.:
Activities Budget: $25 MOMA ticket + $20 Bay Cruise + $8 bike rental = $53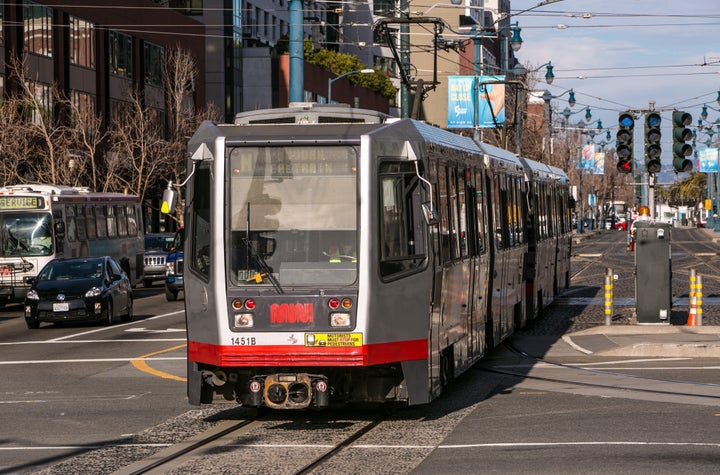 Step 5: Transportation
Don't forget transportation! Budget travelers will want to use public transportation, and in San Francisco, a three-day pass costs $31. (You could choose to walk, of course, if you prefer.) We'll use our pass to get to the airport and back, but be sure to factor in taxi rides if you need them.
Transportation Budget: $31
Step 6: Add it up, and making a saving plan.
Now that you've got the basics covered, it's time to add up your total expected budget. Keep in mind that San Francisco is a very expensive city, and we're using it to set a higher estimate of what you can expect to spend on a weekend trip. Other cities, especially those that don't include a cross-country flight, will be much cheaper.
Total Budget: $320 + $225 + $165 + $53 + $31 = $794
Let's round that to $800 so it's easier to work with. Now think about your paycheck: How much are you able and willing to set aside each week? Divide $800 by that number, to get the number of weeks you'll have to save.
And that's it! You can confidently set aside a bit of money each week, knowing how long it'll take to reach your goal. Want to get away faster? Go through each step of the planning process above and re-evaluate to make things cheaper.
Airfare: Are there any flash sales offering cheap flights? Will you save some serious cash if you book a flight with one stop? Do you have any credit card points or miles you can put towards your flight?
Lodging: Do you have any friends or family in the area? Staying over for just one night could save more than $100.
Food: The latest "it" spot may be tempting, but sometimes there's nothing better than grabbing a baguette, cheese and piece of fruit from a farmer's market that'll take care of breakfast for the trip. Or, stop at a grocery store to pick up a box of cereal and milk for even less.
Transportation: Spend time researching the area and what you want to do so you can figure out how to use public transportation and walk as much as possible.
The worksheet below will help you budget your future trip so you can plan effectively, no matter how much you spend. Your summer vacation is totally within reach -- it's all about taking the right steps to make it happen. Prepare to take a break!

We don't know what you do for a living, but we do know you likely need a break. And, nearly halfway through the year, we're challenging you (yes — busy, overworked, financially stretched you) to #TakeABreak.
During the month of June, we'll help you nail down how many vacation days you have at your disposal, figure out where to go, and plan a trip you can actually afford. For 30 days of travel tips, cheap flight hacks, vacation ideas and wanderlust galore, sign up for our Take A Break action plan here!
Before You Go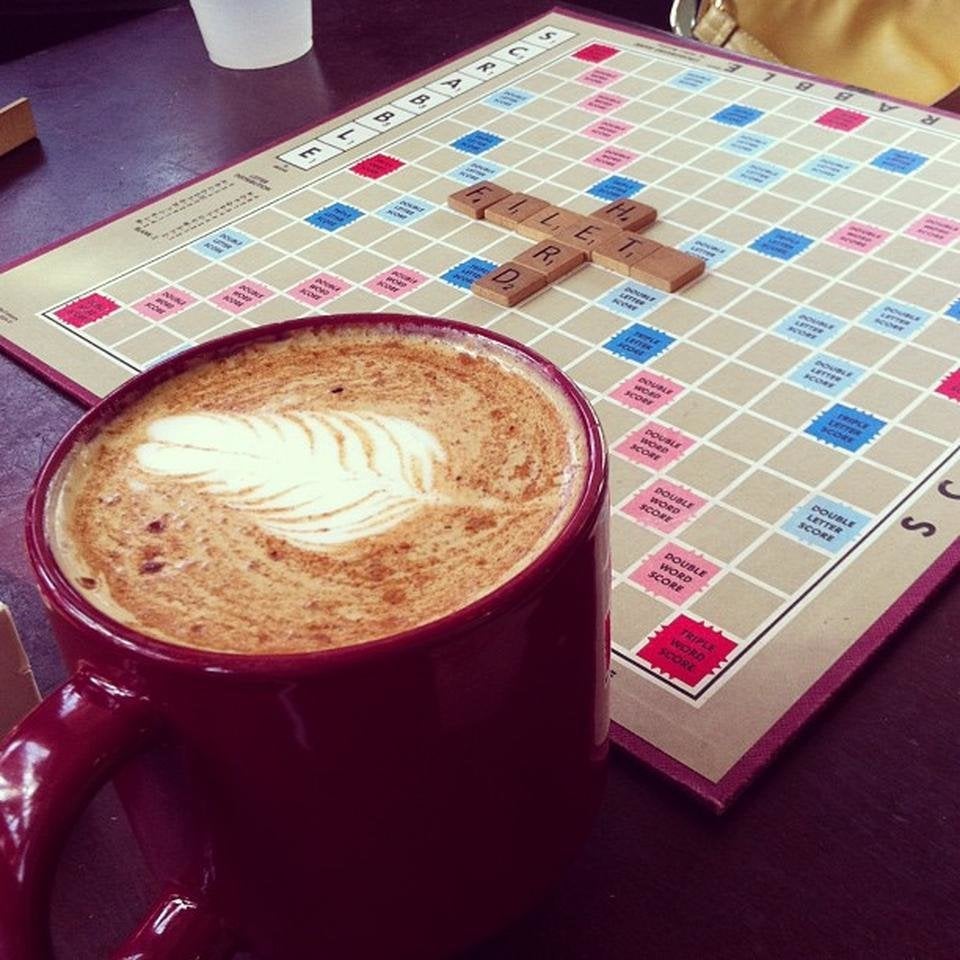 Where To Get The Best Coffee In Each State