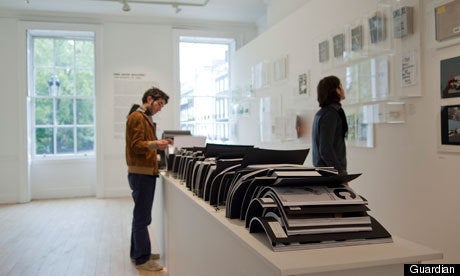 "I don't buy authors, I don't buy books, I buy platforms." - #1 Self-Help Publisher in the world
One of the biggest mistakes authors make is thinking that they have to first write a book or the book proposal and then go out and look for a publisher. In reality, the biggest thing you need to do before you approach a publisher is to build your platform.
You want to be able to say to any publisher, "I have 3,000 names in my e-mail database. I've have been a guest speaker on 10 radio shows. I have done 20 paid speeches, and I am scheduled for four weekend workshops. Here is my list of upcoming speeches, the interviews I have done and my press kit."
The reason you want to be able to tell a publisher all of this is because the only question they really have for you is, "Who is going to buy your book?" If you have something important to say and you are on to something that's really great, you still aren't ready to be an author until you have a platform.
The best place to start building your platform is online.
Website: You do not have to spend thousands of dollars to get a decent website. Make sure you have a page about you, your expertise and what solutions you can solve for the visitor. Also include a page for your blog.
Subscriber Form: Build your email list by having a simple subscriber form on your site offering your monthly or weekly e-zine (newsletter) or other products such as a downloadable electronic version of a short ebook, checklist or other resource. You can easily create and maintain your subscriber forms through services such as www.aweber.com and www.1shoppingcart.com
Blogs and Articles: Share samples of your expertise through free content. In a previous blog post, I explained how to maximize your blogging efforts to develop your expert status, grow your email list and create a community. By submitting articles to http://ezinearticles.com/ you can increase your search engine results as well as your visibility to a wider audience.
Internet Radio Shows and Tele-seminars: These formats are a great way to get exposure. Most likely the listener is online so you already have an audience who can go directly to your website, purchase a produce/service or sign up in your subscriber form. Always make an offering to the listeners to encourage them to take action, such as a free consultation with you. You can search Google for keywords and look for shows archived on iTunes.
Online Profiles: Wherever you are active online (eZine Articles, LinkedIn, Facebook or Twitter), make sure your profile mentions your products or book, links back to your site and explains your expertise.
Look for my next blog post in which I discuss strategic ways to becoming a speaker to expand your platform.
Arielle Ford has launched the careers of many NY Times bestselling authors including Deepak Chopra, Jack Canfield, Mark Victor Hansen, Neale Donald Walsch & Debbie Ford. She is a former book publicist, literary agent and the author of seven books. To learn how to get started writing a book please visit: www.HowToWriteMyBook.com
Related
Popular in the Community