In September this year, I spent 3 weeks in Los Angeles living with other entrepreneurs who are experts in digital marketing.
Harrison Baum, the founder of Daily High Club, was one of the entrepreneurs living in the house. His business has over 500,000 social media followers and has skyrocketed to millions of revenue in under 2 years. His social media pages not only get more traffic than all other online competitors, they get more traffic than most businesses in general.
When Harrison had the idea to start a smoking supply subscription box, he was petrified when he found out he couldn't do any traditional advertising. While most digital marketers are finding success through paid ads on Facebook, Twitter, Instagram, Google Adwords and other display ads, these platforms have banned his accounts from publishing any promoted posts. This means absolutely no retargeting or any sponsored posts.
From my experience with digital marketing, the key to a high ROI on any funnel is retargeting. For those unfamiliar, retargeting ads are only shown to people who have already visited your website or are a contact in your database. This allows you to focus ad campaigns only on prospective customers that have already shown some level of interest in your product or service. But, when you can't run any ads at all, you have to get creative with your approach.
Here are the top 5 ways that Harrison and Daily High Club have hacked internet culture to build a social media empire, without paying for a single advertisement.
Harrison never wanted to pay $6 for a pack of rolling papers and lighter at his convenience store ever again. So he thought of a way to sell them for $1 and mail them in special envelopes for the same price as a standard postage stamp. He shared the idea on Reddit's r/Trees page and got his first few hundred subscribers in a few hours. But it was no coincidence, he chose this Reddit community because it was a community he had become a part of. But watch out, Reddit has strict rules and you'll need to follow them to succeed. Be sure to read the rules on the sidebar of each subreddit before posting.
Here is the original post that Harrison used to launch his business and here is his follow up post with over 5000 'upvotes'. Last, here you can learn some lessons from a recent 'Ask Me Anything' that he hosted on Reddit.
While Facebook ads have endless targeting capabilities, Instagram posts can't even track links. We're all on an even playing field in the dark, so intuition and creativity can go a long way! Make things people want to share, and work with influencers you might want to hang out with in real life. Harrison has built an army of influencers to promote his business including: Waka Flocka, Casey Neistat, and Tommy Chong.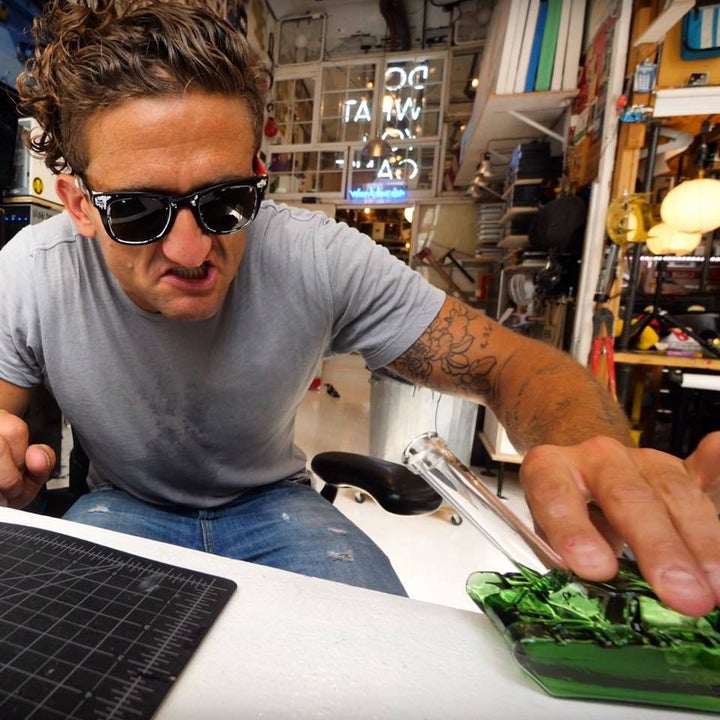 Often, small influencers will promote your brand for free in exchange for a sample of your product or service. Start working with smaller influencers for free until you get the money to work with bigger influencers - and eventually you'll become an influencer yourself.
Even if you have a 5 gazillion dollar camera, boring pictures will not drive traffic. Memes can drive traffic, and product photos can drive sales - but if you combine both effectively, you'll have a home run!
Giveaways and email campaigns are great, especially giveaways where larger accounts help promote free products. Daily High Club once got 20.2k followers in 24 hours from a giveaway!
On April 20th, Harrison made a super low budget video ending with him getting circled by motorcycles and ninjas while he poured cheetos on himself. The video reached #1 on Reddit Videos and resulting in thousands more followers on social media for his brand.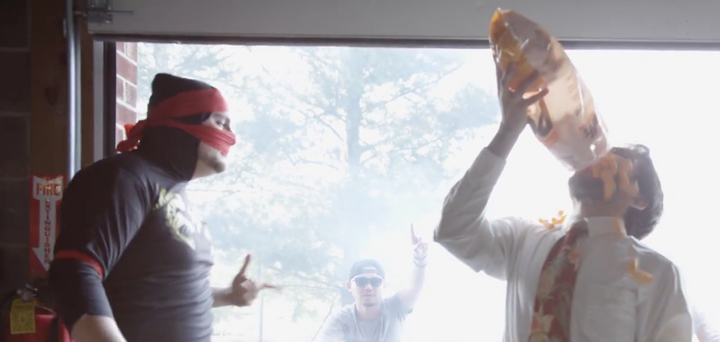 Your competitors may have deep pockets, but there's always low cost ways to go neck-to-neck. When it comes to marketing, following the path everyone else takes isn't always the best one. If you are creative, you can also find a way to build your own empire without spending any money on ads.
Follow Daily High Club on Instagram or Twitter @DailyHighClub to learn more about their groundbreaking digital marketing strategies.
Popular in the Community