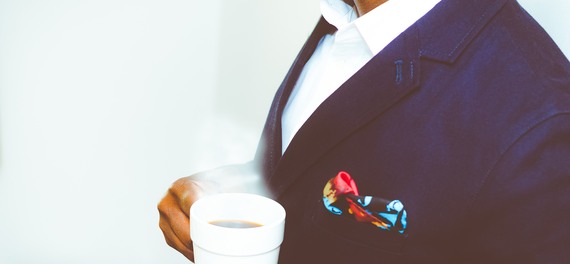 Delivering useful, useable content is critical for any marketer who wants to drive awareness, leads, and revenue for their business. And a corporate blog is one of the best channels to deliver that content.
It doesn't have to be this way. Here are 10 tips for marketers who want to build an outstanding corporate blog.
Identify your target audience before you start writing. Ask yourself: Who's reading my company's blog? What do they care about? Why should they care about what we have to say? Understand your audience's pain points, questions, and motivations. Then, address them head-on with your posts.

2. Repurpose, repurpose, repurpose
Generating blog post ideas month after month, year after year, can feel impossible at times. Believe me, I've been there. The solution? Stop trying so hard. The secret to feeding your blog is to repurpose the amazing content you've already created (or plan to create). Every whitepaper, eBook, report, SlideShare, and webinar you publish can be broken out into many different blog posts. As you plan these larger pieces--I like to call them "content pillars"--repurpose them into 4-6 blog posts, one for each key section.
3. Leverage subject-matter experts
Another great way to keep you blog brimming with relevant content is to leverage the subject-matter experts at your company. Invite willing thought leaders to a monthly editorial meeting where you can brainstorm post topics. If you assign each expert one blog post per month, you're going to have a variety of technical, highly relevant content to work with.

4. Plan your posts
Develop a regular cadence by planning a certain number of posts per week or month. Even if you only have capacity to deliver two to three blog posts a month, setting deadlines is important. An editorial calendar is a great way to keep blog contributors and editors on task.
While you shouldn't try anything weird to trick the search engines (that always backfires), employing some basic SEO best practices is important. Link to relevant content and sources where appropriate. Include images. Optimize your headlines to include target keywords. And continue to write high-quality, human-friendly content--Google will reward you.
6. Write succinct and actionable copy
Your readers are time-strapped busy people. They're likely not relishing your blog post in the same delicious way they would a novel or a New Yorker article. So, get to the point. Tell them what they can expect from your post in the first paragraph and deliver that information in the most succinct, digestible way possible (bullets are your friend!).
Use calls-to-action at the end of your posts to turn your blog into a conversion machine. Link to gated content that expands on the themes covered in your posts. The best CTAs often start with a question, like, "Ready to start writing your first blog post? Check out this template."

8. Feature guest bloggers
Inviting an influencer or parter to contribute to your blog is a great way to expand your audience and strengthen relationships with the authors. Guest blogging is a win-win for both you and the contributor: you get to feature a new and valued voice, and receive more traffic because of it. And your guest can build up their influence with a new audience as well.
Including images really isn't an option anymore. The data says you need to do it, period. Blog posts with images attract about 94% more page views than posts without any images on them, and about 60% of web users are more likely to get in touch with a company when the image on their blogs appears in search results.
10. Analyze what's working...and what's not
Find out which topics are resonating with your audience by tracking your blog's unique page views, bounce rates, conversions, and shares. And don't just do this once. Collect these numbers on a monthly basis (at least) and figure out what story they're telling you.
There are many more tips that can help make your corporate blog great. What others work well for you? Share your thoughts below.
Calling all HuffPost superfans!
Sign up for membership to become a founding member and help shape HuffPost's next chapter