For many tech startups, creating an office space that supports productivity is a balancing act between enabling focused work and supporting collaboration between creative people.
This summer, OpenSesame, where I work, struggled to create a space that would enable us to flow quickly between individual, small group and large group work, while keeping us connected to our users. After sketching and discarding a hundred possible designs, we looked to the Agile Development Manifesto for inspiration:
"Individuals and interactions over processes and tools
Working software over comprehensive documentation
Customer collaboration over contract negotiation
Responding to change over following a plan"
We decided that agile organizations need agile spaces -- with places for functional work to build great software and real-time site metrics to connect employees to product performance. Eventually, we wrote our own manifesto:
How to Create the Agile Startup Office
1. Value openness. Open offices enable collaboration and co-work without needing to schedule a conference room. Effective employees must be able to collaborate without friction - no conference room calendars, no cubicles.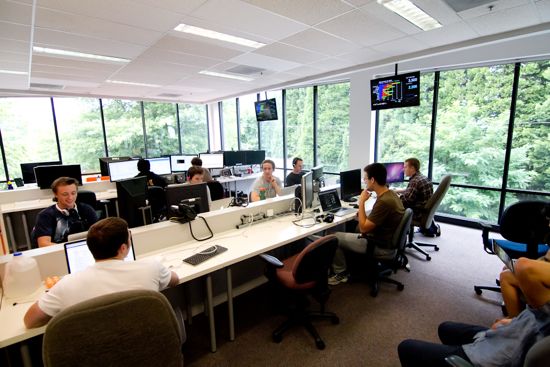 2. Keep it simple. We took inspiration from the principles of web design and our belief that simple design creates the best user experience. Companies that create websites that are simple, intuitive and easy to use come from offices that create the same experience for employees.
3. Provide choice. A variety of spaces will facilitate group and individual work and enable people to decide which environment suits them.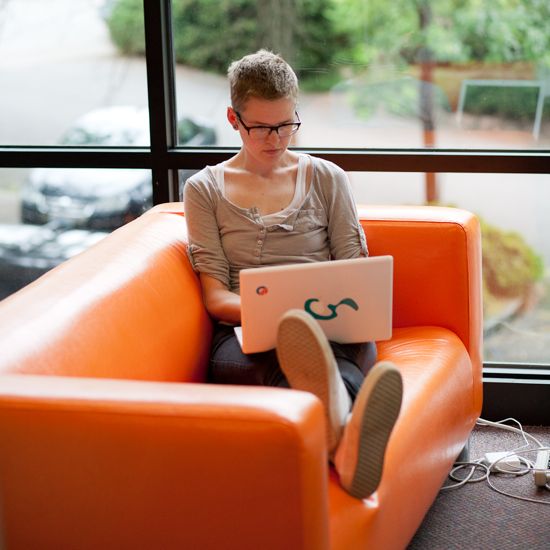 (Oh, and orange Ikea couches help too.)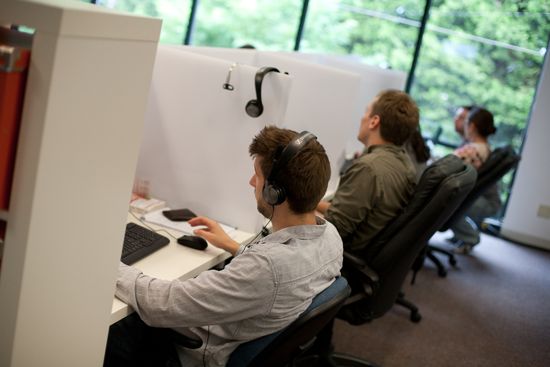 4. Keep your team connected to your goals. Put your goals and live site data on the walls to drive good decisions and to promote transparency in your culture.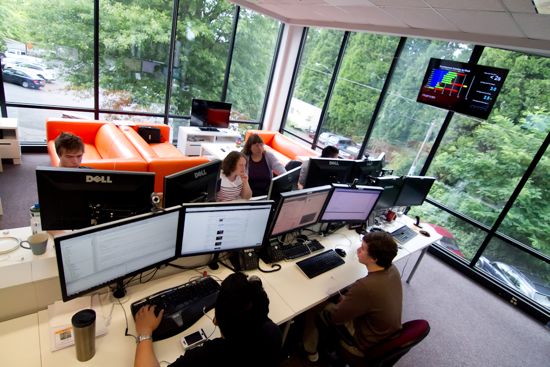 5. Don't forget fun. From ping pong to pancakes, smart people who work hard need to take breaks and get to know each other.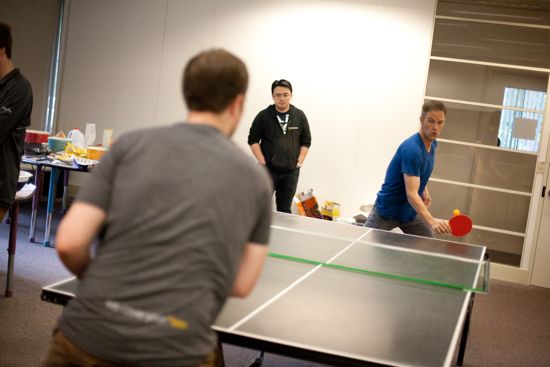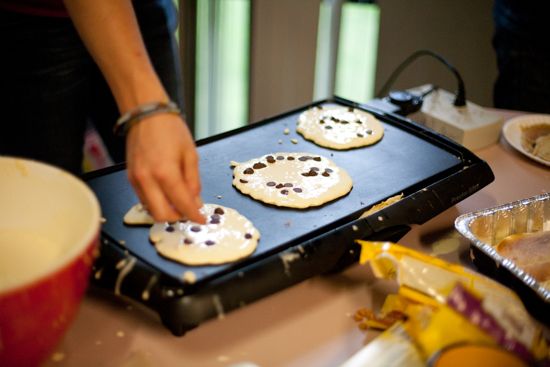 The agile workplace is one that values the experience of its employees in order to create a great experience for its users and customers. Happy people write good code and provide good service.
All images by Tyler Johnson, used with permission
Calling all HuffPost superfans!
Sign up for membership to become a founding member and help shape HuffPost's next chapter