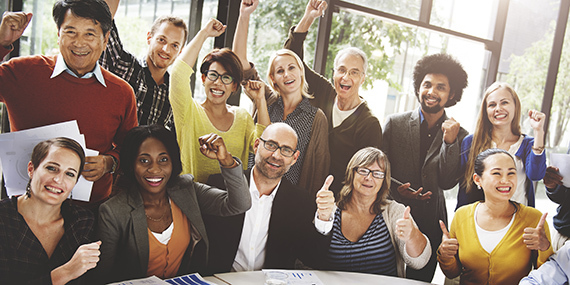 If you feel stuck and alone, and have no clue how to get out of it, I have great news.
The answer is not as difficult as you think.
You don't have to get through this alone.
But first, you need to be brave enough to ask for help.
I grew up thinking I had to figure everything out on my own. I thought I needed to know all the answers. I wanted others to see me as someone who was competent and smart.
For example, if I was in a conversation and a topic came up that I didn't know anything about, instead of asking for clarification at that time, I would look up the answer myself later. I didn't want people to think I didn't know.
I guess I was a perfectionist in a way.
Even as a corporate professional, I had a hard time asking for help. I didn't really know how to ask for help. I always felt awkward. One part of me felt ashamed that I couldn't figure it out on my own, and the other part of me felt bad to bother someone else to help me.
Looking back, maintaining that façade was so tiring. I didn't have a moment to relax and just be "me."
I wish someone had taught me this lesson earlier in my life, so I'm sharing this with you now so you don't make the same mistakes I made.
It's absolutely okay to ask for help.
You can't figure everything out on your own. No one can. Even the President of the United States has a team of experts to provide him with information so that he can make the best decisions.
Everyone needs a team of supporters.
And so do you.

If you are unsure how to build a support system of your own, try these three simple steps to get started:
Step 1. Get clear on what you want and set some goals.
Take a few minutes to figure out who you'd like on your support team. Do you want a mentor with experience or a peer who is going through the same challenges? Ask yourself what kind of support you need from your support team. What are your goals?
Step 2. List all the resources that are available to you right now.
This is as easy as making a list. Ask yourself: "Who would I want as a member of my team so that I can achieve success? Are you a member of a social group or networking organization? Do you have contacts from your college career office? Do you know a colleague at work you could ask for support? You have many more resources available to you than you realize.
Step 3. Write a list of resources you would like to have access to.
Do you want to join a gym? Could you become a member of a networking group? Do you want a mentor in your field? Can you take a course or seminar?
Here's how my support team works for me: My goal is to build my business globally so that I can touch more professional women's lives. I want to help them avoid burnout, be happy, succeed, and shine.
My husband and my mother are my mental supporters. I know they will both always be there for me. And even though I live thousands of miles away from my mother, I can feel her unconditional love all the time.
I have a mentor and coach who I look up to and model my business and lifestyle after. I also have a team of coaches who help me grow my business and support my personal development.
I have accountability buddies who help me stay on course to my goals.
I have an editor who helps me with my writing projects so they are top notch.
I have an assistant who handles any technical work in my business that I'm not cut out to do.
To stay healthy, I work with a personal trainer and have workout buddies so that I can fight
the demons when I want to skip a workout.
I recently added a stylist to my team, as opportunities to speak in front of people have increased and will become a bigger part of my business.
Yes, I guess it really does take a village.
With the team I've formed, I have created a support system that I know will help me to succeed and achieve my vision of life.
My support system guides, teaches or coaches me to help me get where I want to go.
I'm investing in myself and my future.
Are you looking for a support team to help you hold yourself accountable to your goals?
Nozomi Morgan, MBA, is a certified Executive Coach and the Founder and President of Michiki Morgan Worldwide LLC. Addition to coaching, she speaks and trains on leadership, career, professional development and cross-cultural business communication.
Support HuffPost
The Stakes Have Never Been Higher
Related
Popular in the Community