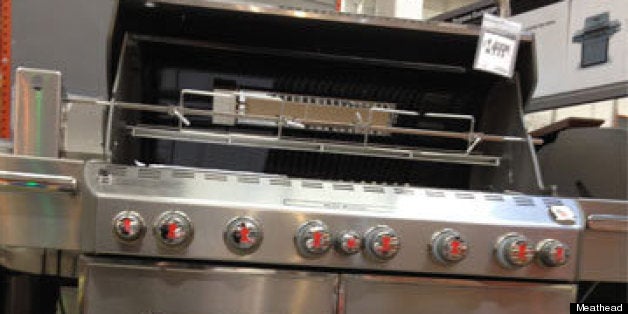 The first decision is size, which relates to price. Start by looking at the number of square inches of primary cooking surface. That's the main cooking grate. Some manufacturers list total cooking area and that includes the warming rack suspended above the primary cooking area. Yes, you can cook up there, but it is usually a lot cooler up there, so food will not cook very quickly on the upper rack. This can be good, and a removable warming rack is a nice feature. But the important measurement is the square inches of the main cooking grate.
If the cooking surface is square or rectangular, the formula is easy:
As background, I strongly recommend you first read these articles:
Ask yourself how many people will you normally be cooking for, and don't forget the July 4 party. You can do some foods in batches, like burgers and dogs, but to do them right, chickens take longer and doing them in batches could be really slow unless you have adequate cooking surface. Allow space for the veggies, too.
Related