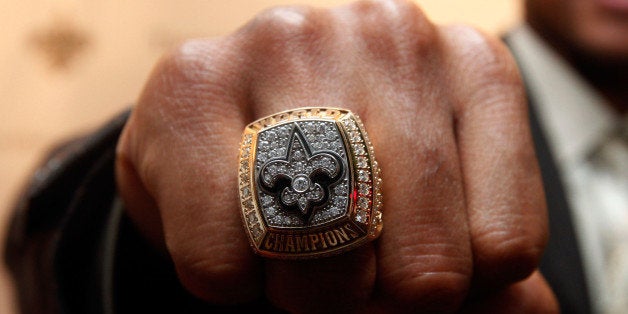 For sale: One (1) 2009 Super Bowl ring. Slightly used. $45,000, or best offer.
Per the listing, which indicates the seller is in Atlanta, the 14K gold ring is "in perfect condition" and boasts "103 round, brilliant cut diamonds weighing 2.20 carats total weight." Chris Nerat, a consignment director at Heritage Auctions, the largest sports auction house in the world, says $45,000 is a legitimate price if the piece is authentic.
Players sell their Super Bowl rings "more often than you'd think," Nerat said, adding that Heritage auctions off about four per year. He's spotted rings on Craigslist before, and says eBay sees plenty of rings as well.
"A lot of times [players] want to keep their identity anonymous," he said.
It's unclear which player earned this mystery Craigslist ring. A person associated with the listing declined to answer any questions from HuffPost, but Nerat recommended any prospective buyer figure that out beforehand.
Once a buyer knows the player's identity, Nerat said, it's critical to double-check that the ring was never reported stolen -- a simple online search will often turn such information up -- and that it's the original ring, not a replacement. Replacement rings, often obtained by players who lost the original, aren't as valuable.
If you're buying a $45,000 investment -- and Nerat says it really is an investment, as Super Bowl rings have increased in value lately -- you should spend a couple hundred extra on a plane ticket to go see the ring in person. Once you have the ring in hand, look carefully on the inside of the band for two different markings. "Every Super Bowl ring will have a stamp on the interior of the band indicating the manufacturer," he says, along with a stamp indicating the gold content. Newer rings should be 14K, rather than 10K.
He also suggests having an expert double-check the diamonds are real, and not cubic zirconia. Even if everything checks out, "it still might not be the real ring," says Nerat. "It could be a forgery like a salesman's sample, or someone who had it cast in China."
Knockoffs should be readily apparent to the trained eye, but not necessarily to a novice, so it's best to get an expert's opinion.
"You can never be too careful ... especially when it comes to a Super Bowl ring," Nerat added. "You don't ever want to buy a fake item or one that was obtained illegally."
If you're buying the ring directly from a player, ask them to write a letter of provenance and take a couple photos of you, the player, and the ring all together.
A quick word of caution to whoever is selling this thing: If Vladimir Putin shows up, don't let him hold it.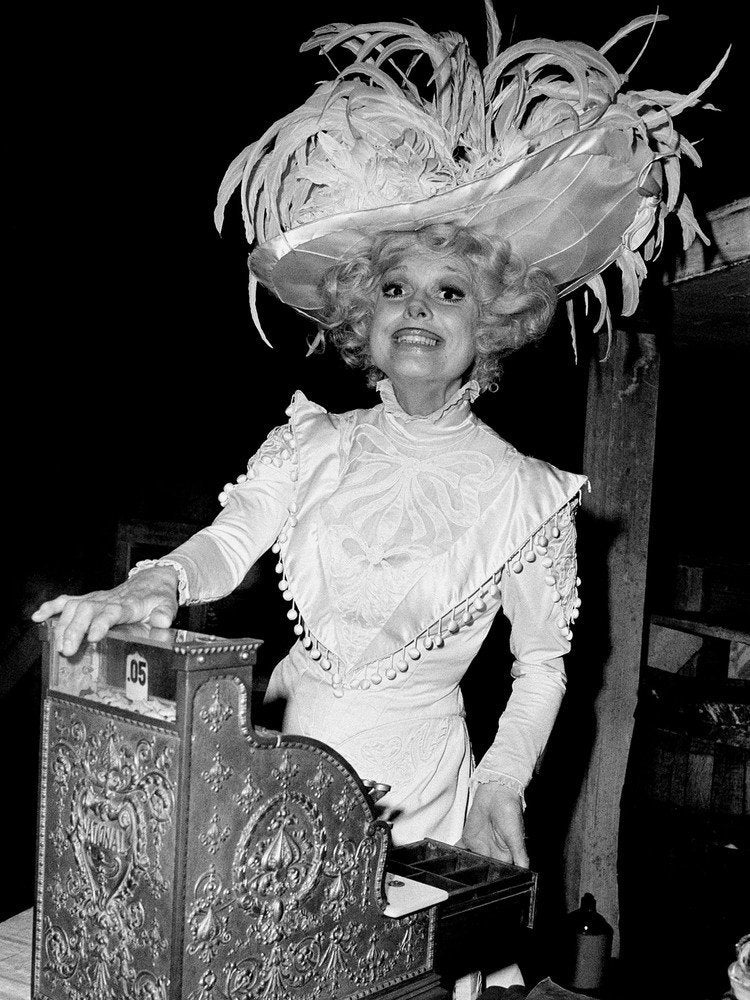 Most Random Super Bowl Halftime Shows Ever