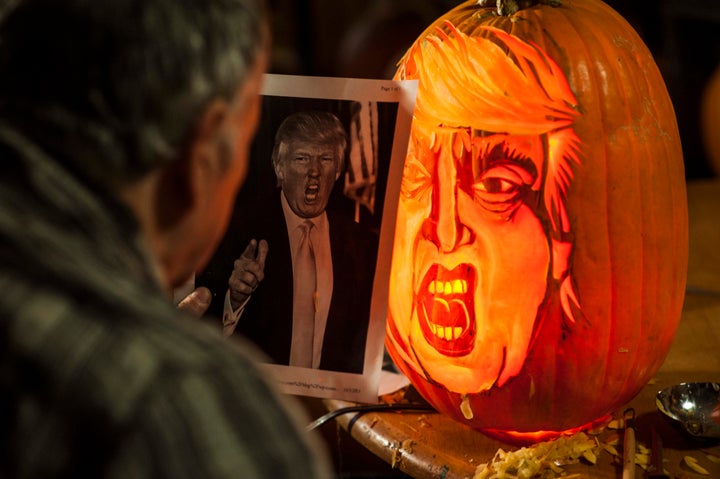 One of the most frightening things this Halloween season undoubtedly has more to do with US politics than it does Halloween creatures: We're talking about Donald Trump (of course).
McMahon has carved nearly every famous face you can think of into a pumpkin, and if you ever found yourself at a Halloween party thrown by Kim Kardashian West, Heidi Klum, or Mariah Carey, you saw McMahon's work.
He's been at it for 40 years, "A little too long," he told HuffPost in his Brooklyn Heights studio, with pumpkins of all shapes and sizes stacked around him from the floor to the ceiling. He estimates that he'll carve more than 300 before this season ends, for clients that include the W Hotel and Chelsea Market.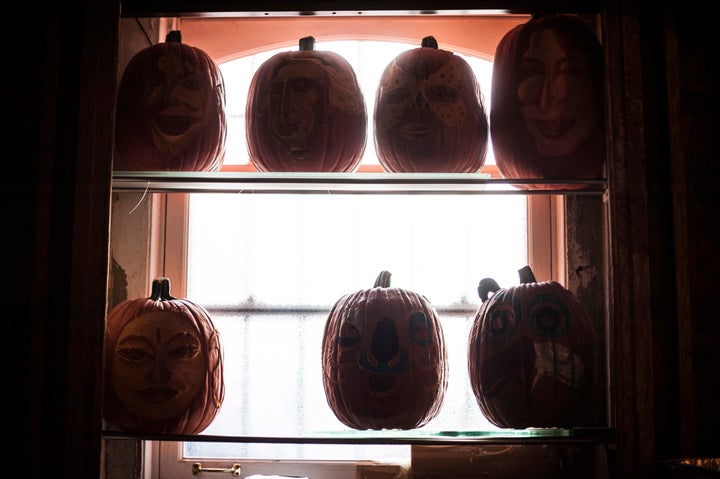 When it comes to asking about the best way to carve a pumpkin, McMahon might be your best bet.
McMahon's tools are pretty simple. All you really need is a water-soluble magic marker for sketching your design onto the pumpkin (which you can wash off when you're finished); an X-Acto knife, which is good for cutting into the skin; a clay scraper, such as those used for sculpting clay, which McMahon says is a good way to cut out various depths to get different tonalities when light glows through the pumpkin; a thin paring knife for cutting corners; a tool to scrape out the seeds (McMahon uses a ladle bought from a 99-cent store with the handle broken off); a trash can nearby to catch all your scraps.
Cut a hole in the bottom of the pumpkin, rather than the top. "I

t keeps the top from deteriorating, and it hides the cord better," McMahon said. He sticks a light bulb in the pumpkin instead of a candle "for more even light."

Trace your design on the pumpkin using the marker.
Use the X-Acto knife to start cutting along your lines. "Carve out the eyes first," McMahon said. "It

centers the face. Get those right and you're on the right track."

Then use the X-Acto knife, paring knife or clay sculptor to cut and shave out the textures of your design. "I do the basic skin cuts with an X-Acto knife, and for the deeper cuts I use a paring knife. My primary tool is the X-Acto knife, and I use the scraper for skin and different levels," McMahon said, adding that his technique is like working with a photographic negative. "I'm carving the light at a certain point, so the deeper I go the more light glows out, so you get the dimensions that way as opposed to sculpting the pumpkin."
He let HuffPost into his studio to watch him turn a boring squash into an uncanny Trumpkin in a matter of hours.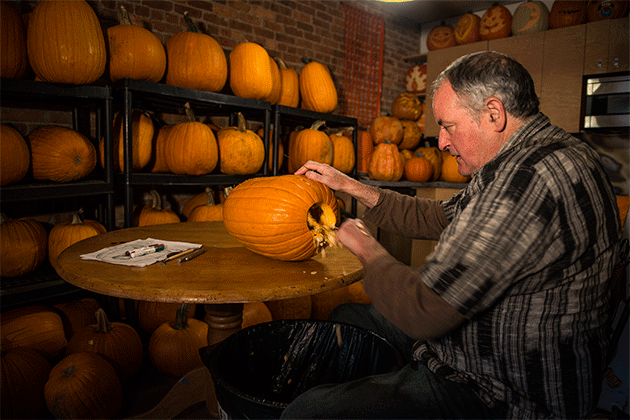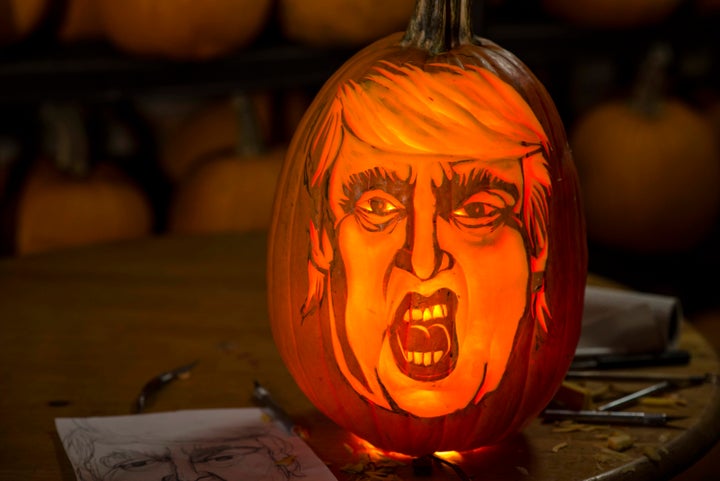 When it was finished, Trump's face glowed brighter and more beautiful as a pumpkin than it ever did as an angry man yelling about immigrants.
"You think it trumps Trump?" McMahon asked. We say Trump has never looked better.
See more photos from our trip to McMahon's studio: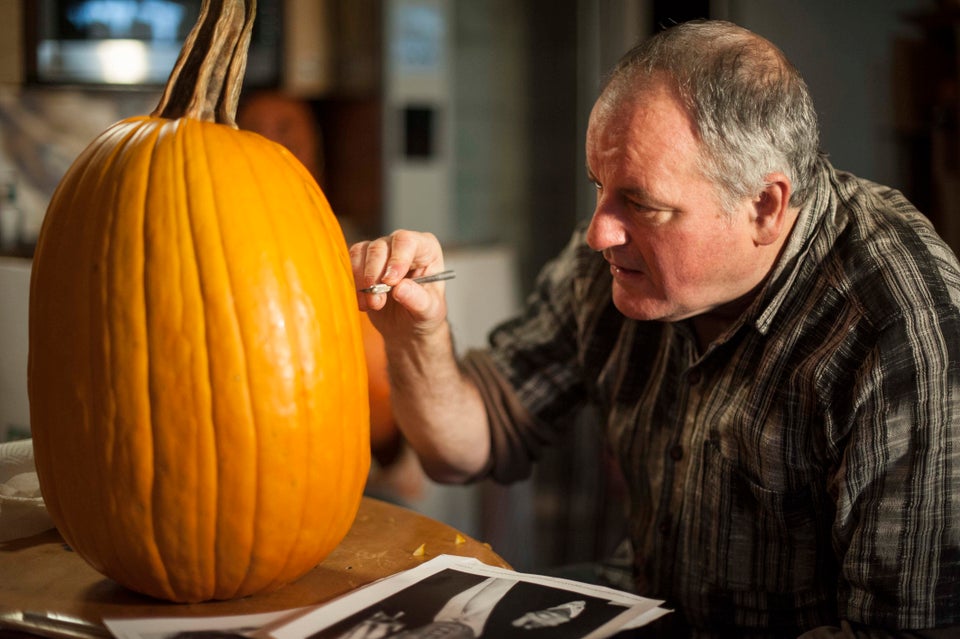 Pumpkin Carver Hugh McMahon And Trumpkin
Related