Imagine you're putting together a team to take on one of the world's great remaining adventures, a walk the full 3000-mile length of the Congo River. How do even begin to choose the people to join the team? That was the problem I faced in late 2014 as I began to flesh out the skeleton of my expeditionary idea.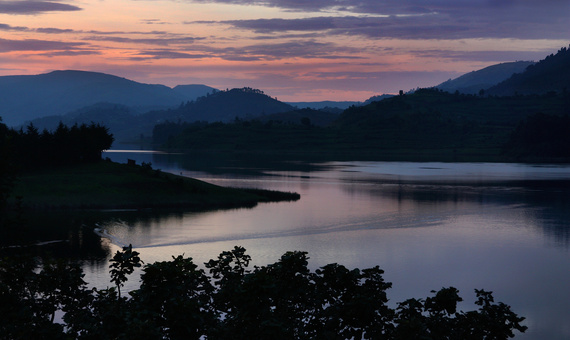 Obviously, there are specific skill sets that you look for in a candidate, relevant experience is important and recommendations from those who have spent time with them in trying circumstances count for a lot. Ultimately, however, the person you are considering has to trigger an instinctual response - I have learned to trust my instinct when it comes to picking a team.
My small expedition is now complete. I have been joined by filmmaker Simone Bazos and guide Boston Ndoole. We are going to be trekking together for around 12 months, slogging relentlessly through difficult terrain, attempting something that has never been tried before. So what do these two characters bring that makes them suitable for such a severe test?
When I first met Simone in person, we had already been chatting for a couple of weeks. We had connected after I had seen her great short film 'Russian Pilots of the Congo.' I reached out to her to ask if she could put me in touch with her producers at Vice Media - I thought the company had potential as an expedition media partner. At the end of my initial email I half-jokingly suggested to her that she join the walk - I needed a good filmmaker. Without hesitation she said yes. We spoke on the phone and two weeks later she travelled from Baltimore to New York to meet in person.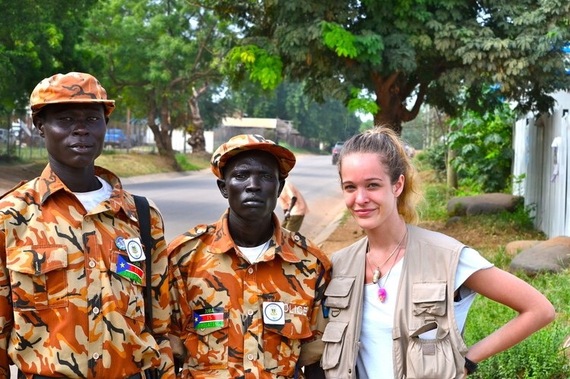 Simone had shown herself to be highly capable at moving safely through difficult and dangerous territory, having worked in Goma during the M23 rebellion of 2012. She had also spent a year living in Kibera slum, Nairobi and had been in South Sudan as that country gained its independence. She was certainly a talented videographer and was also capable of appearing onscreen. However, what really convinced me that she was the right person for the team was actually her inability to provide a concise answer to the question why do you want to do this walk? She stumbled a little trying to explain why she wanted to go, and ultimately just admitted I don't know, I just need to do it. Her eyes held mine with calm conviction; I think she reminded me enough of myself - sometimes equally at a loss to explain why I do what I do - to force the decision.
Choosing Boston was slightly simpler: he came highly recommended by Tom Bodkin, co-founder of the expedition company Secret Compass. Tom had travelled with Boston in DR Congo's isolated Katanga province, and Boston had guided Tom's business partner Levison Wood for a portion of Levison's walk down the Nile River.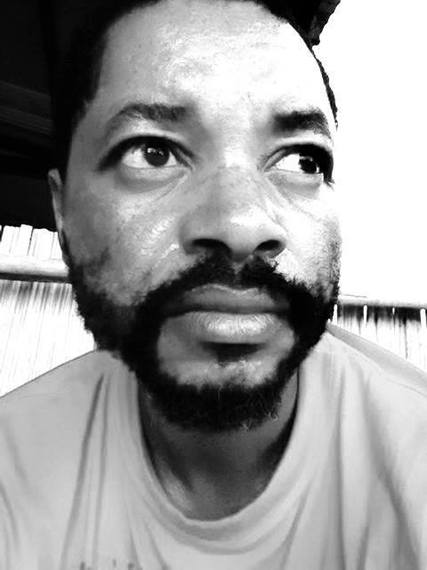 Funnily enough, I knew of Boston before Tom's introduction. He was the fixer in the Red Bull sponsored kayak expedition, the Inga Project. He had shown himself to be highly capable negotiating bureaucratic waters that were almost as treacherous as the stretch of the Congo that his team was attempting to descend. However, I had discounted him from contention as I believed him to be Ugandan - he lives in Kampala, and I had not dug deeper. A prerequisite for the guide - given that the expedition will spend 80 percent of its time in the Congo - was that he be Congolese. Eventually, we were able to speak and it was clear that he would be a great asset to the team. He is already doing preliminary research to work out the paperwork we will need to have in order to undertake the trek.
Have I picked a team that has the staying power to complete the trek? I don't know. I am not sure that any of us really know how we're going to fare once we set off. Ed Stafford's original trekking partner on his march down the Amazon River lasted a mere 6 weeks before dropping out, the stark reality of the expedition proving too much for his mental and physical endurance. The only thing that I am sure of is that at some point I am going to want to give up. I think that awareness of this fact is the best defense against one actually giving up. I think that my two partners feel the same way and know that finding the will to carry on when things are dire will be what makes the ultimate completion of the expedition so meaningful. Only time will tell.