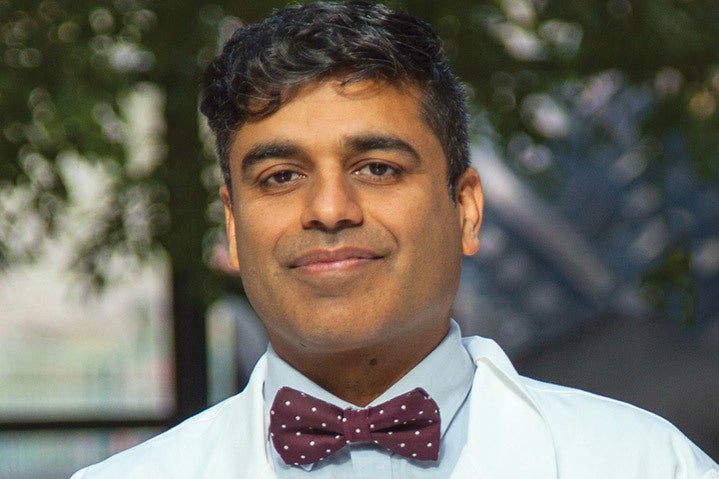 Chief Innovation Officer, Department of Medicine
Icahn School of Medicine at Mount Sinai
Improving your health is always a popular New Year's resolution. Today, digital tools are widely available to help us keep this resolution. The array of options is dizzying, with 318,000 health-related apps available for your smartphone or tablet, covering nearly every type of disease, and virtually any health and wellness topic, from meditation to smoking cessation.
But not all apps are created equal in delivering high quality and meaningful results. Here are some strategies to help you tell the good from the bad.
• Consider your needs. Think about what kind of assistance would help you achieve your health goals. Some apps offer basic information, like those that let you enter your symptoms or click on a disease to help you understand your condition. Other, more complex apps add value by allowing you to track your health and fitness data, such as number of steps, sleep habits, food consumption, and symptoms. These help monitor your progress in managing diabetes, high blood pressure, weight loss, and the like.
Many newer apps go even further, sharing that data with your doctor or other care providers, often automatically and in near-real time. We call these dual-facing apps. If you have a chronic disease, you need to be engaged with it on a day-to-day or week-to-week basis—not just during your doctor's visits. That is what these apps are designed to encourage.
• Take rankings with a grain of salt. The number of downloads and star ratings that an app has received is certainly relevant, so avoiding those that rate poorly is a good first step. However, even if the app is highly ranked, it may not be especially useful for you, depending on your needs.
• Check who made the app. The listing with every app tells you who the publisher is. It's a good sign if an app was developed by a health care system or medical doctor.
• Look before you leap. Google Play and iTunes both allow you to see screenshots of the apps and quickly read about the features. It pays to examine them and decide whether what they offer is relevant to you.
• Play detective. Some health apps may make false, exaggerated, or unproven claims. Look for those backed by scientific evidence supporting their use. Pubmed.gov is a good source for checking whether an app has been validated in a clinical study. Or conduct a Google search with the words "study about" along with the app name. If no relevant results appear, it's likely the app's claims have neither been studied nor proven yet.
• Ask your doctor. If you feel overwhelmed by the number of similar apps, ask your doctor if he or she can recommend one. More and more physicians are prescribing apps to their patients as part of their overall care.
For instance, as NPR Marketplace reported last year, the Mount Sinai Health System has created a digital platform for physicians, called RxUniverse, that offers a curated list of safe and valuable health apps for every specialty. The doctors can determine the best apps to prescribe, sending them directly to their patients' smartphones.
• Patient privacy. Before downloading an app, examine its terms of use. Instead of reflexively clicking "I agree," at least skim through the information. It should tell you how your health data is protected and used. Avoid apps that have no terms of use, as you have no way of knowing how they are using your data or with whom they are sharing it.
Once you download an app, it quickly becomes apparent if it is good or not.
• Multiple advertisements. The best apps have no or very few banner ads or commercials. Too many advertisements can make an app unusable.
• Beware of bugs. Apps should run smoothly most of the time. While it is normal to occasionally encounter problems, such as after installing a software update, regular technical difficulties should not occur. For instance, it is a sign of poor quality when an app frequently freezes or logs out on its own.
• Is the app proving useful? An app should solve a problem, whether it is teaching you about a disease, enabling you to track your health data, allowing you to communicate with your care team, or helping you build a supportive community. The most important part of the equation is that the app is serving your needs. If you are not finding it useful, just delete it. However, if it is an app your doctor has prescribed, talk with him or her about your concerns before deciding to discard it.
Apps can be a valuable tool for building a path toward better health through better knowledge, health tracking, and data exchange. But they are not complete health care and should never take the place of seeing your doctor. You need to examine your progress, share the data with your physician, and discuss the results—including challenges and successes.
Here's to a healthier New Year!
Related
Popular in the Community