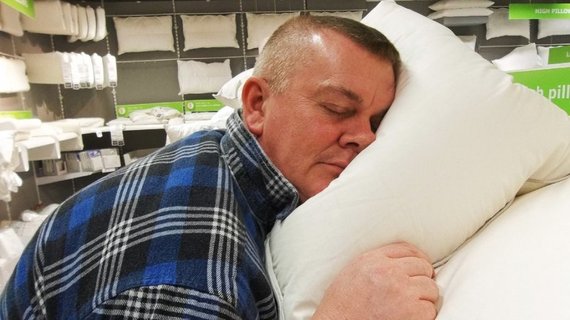 (Photo courtesy of Steve P.)
For many people, restful sleep is hard to come by. Picking the right pillow can make all the difference.
Without question, a comfy mattress and set of sheets do wonders to create a relaxing canvass for the body. But you probably won't get a proper night's sleep or pain-free slumber unless your pillow accommodates your sleeping position. In other words, when it comes to pillows, one size or type doesn't satisfy all.
Think of a pillow as the bridge you need between your head and body to keep your spine properly aligned while you sleep. Sometimes, it takes more than one pillow to achieve that goal. Even when everything lines up, allergies, back pain, pregnancy or menopause can affect your rest. If you don't have a sleeping disorder, such as sleep apnea or insomnia, the right sleeping pillow can lessen, or even, alleviate the discomfort.
Read more to learn what type of pillow may help you sleep better.
Best pillow for back sleepers
If you sleep on your back, the bulk of your weight is more evenly distributed across your shoulders. Nonetheless, your pillow should line up your head with your spine.
Choose a soft pillow that will cradle your neck and keep your head from leaning too far to one side. If you often awake with lower back pain, try a knee or leg rest pillow to keep your lower back flush with the mattress. If you like to sleep slightly elevated, a wedge pillow will provide some support from your head to your lower back.
Best pillow for stomach sleepers
If you sleep on your stomach, you may not need a pillow at all. But if you do, try a soft but fairly flat pillow. You won't have to lift your head very high to move your head from one side to the other while you rest. To avoid lower back pain, consider tucking a pillow under your stomach.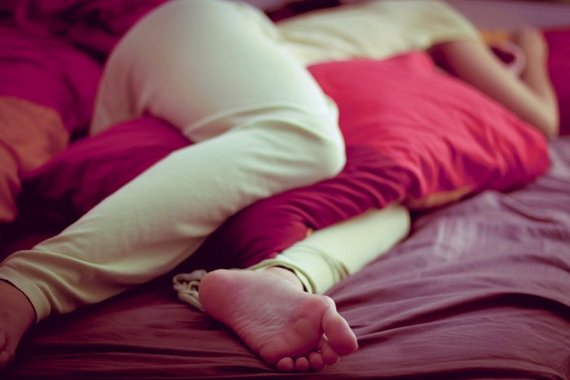 (Photo courtesy of Natasia Causse)
Best pillow for side sleepers
People who sleep on their side already run the risk of waking with pain in their shoulder, hip or neck because one side of their body bears the brunt of their weight while asleep. This position also keeps their heads farther away from the mattress than it would be if they slept on their back or stomach.
Use a firm pillow that won't shift during the night and is thick enough to fill the distance between your ear and outside shoulder. Placing a pillow between your knees can also keep your hips aligned and prevent nerve and muscle pain that can be caused by your sleeping position.
If you tend to lean forward when you sleep on your side, place a pillow in front of you. Put the pillow behind you if you tend to lean backward while asleep.
Choose the best pillow filling
Once you settle on the type of pillow you need to accommodate your sleeping position, determine the type of pillow stuffing that will suit your needs.
Down and feathers are great fillings for people who want soft pillows. Foam and buckwheat hull fillings offer more precise head and neck support. Cotton and polyester fiber filled pillows are good options for sleepers who like firm, flat support.
If you have seasonal allergies, select a hypoallergenic pillow. If you suffer from night sweats, a pillow with moisture wicking or temperature balancing fabric may help you sleep more comfortably.

This post originally ran on AngiesList.com and is part of a series produced by The Huffington Post and Angie's List on the topic of sleep. The series aims to educate readers about the dangers of sleep deprivation. Angie's List is here to help improve your home, offering more than 700 types of services for your family. For more information about Angie's List, visit AngiesList.com.
Related