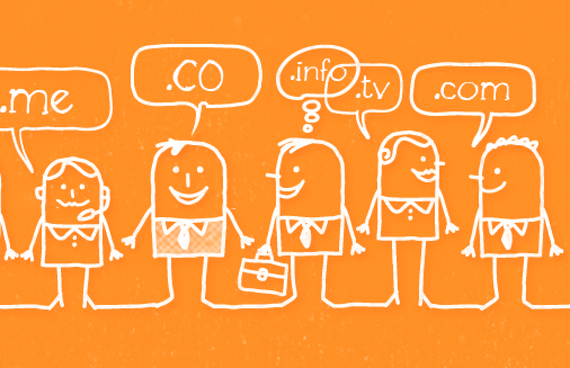 Having the right domain name helps you establish your credibility, makes it easier to promote your brand, and gives people a place to find you online. Your domain name is a big part of your first impression - it's going to live everywhere from on your business cards and promotional materials to your Twitter and Facebook profiles.
Here are a few tips to consider as you are choosing a domain name for your Shopify store:
Stand the test of time : Your domain name is often the first thing people see and hear when they learn about your offering - so it should be easy to say, spell, share and remember. Run the name by individuals not associated with the brand you are building to ensure it evokes the reaction you're looking for, both in verbal and written form. It's worth a little extra time to properly test with users now, rather than need to change it later.
Stand out from the pack: There are thousands of new websites launching every day. You need to be noticeable if you want have an impact on your target audience. Your domain name should be short, memorable and easily identifiable. Ideally, your name will reflect something about the core of your business - even if you have to add a splash of creativity to make it work, the way Zappos did by branding itself with variation of "zapatos," the Spanish word for "shoes."
Stand proud: You should never have to "explain" or "apologize for" your domain name - if you do - you've chosen the wrong one. A strong domain name will not only help you attract and retain customers - but also attract investors who can help you to build your business. It will tell investors that your company pays attention to detail and has taken into account your brand, marketing and design strategies from the start. Be sure this is the right URL to build a lasting brand on!
Keep SEO in mind: If your business is global, or if you ever plan on taking it worldwide, then be sure to get a global domain extension such as .com, .co, .net, .me - you can find a full list of all global domain extensions, as recognized by Google, here!
It will undoubtedly be a challenge to find that perfect name for your company and you'll most likely need to be creative to find a domain name that isn't already taken - but, if you look beyond the legacy options and consider new domain extensions, you are sure to find just what you're looking for. If you need help brainstorming names, check out different domain name spinners such as Domainr, NameYour.CO or Blungr. Hopefully these tools stir some inspiration and help you find the perfect domain name!
PS: Go here to learn how to get your own domain name working with your Shopify store.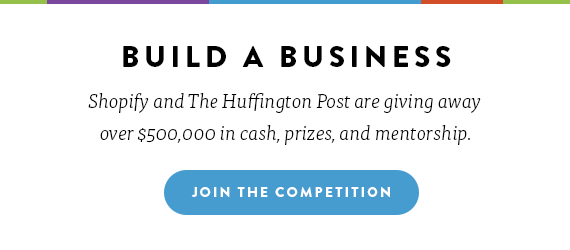 About .CO: In just over three and a half years since its launch, .CO has become one of the most successful global domain extensions in history, with over to 1.6 million web addresses registered by people and companies in over 200 countries - including Twitter (t.co), Angel List (angel.co), 500 Startups (500.co) and many others. From start-ups and small businesses to big brands and multinational corporations, .CO is increasingly becoming the web address of choice for innovators and entrepreneurs the world over. For more information about .CO, please visit www.go.co - or follow them on Twitter @dotCO.
This year, Shopify's Build A Business Competition is bigger than ever. Shopify is giving away more than $500,000 in cash, prizes and mentorship in its fourth annual competition. Contestants create a store and try to sell the most in their category for a chance to win $50,000 and a VIP trip to NYC to meet their mentor.
Calling all HuffPost superfans!
Sign up for membership to become a founding member and help shape HuffPost's next chapter