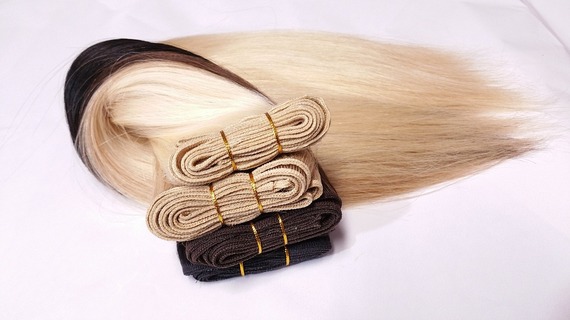 Getting hair extensions is an exciting process which must be done right. You need to find someone with the talent and experience to get your hair looking fabulous.
It becomes very easy once you know what to look for. Just follow these tips and you'll find an excellent specialist in no time.
#1. Don't Make a Choice Just Based on Price

One of the best things you can do for your hair is to avoid choosing a stylist based on price alone. Yes, a low price might seem like a steal, but what risks are you willing to take?
There's a reason that getting hair extensions costs so much. For one, they generally take up a large amount of time. Also, the price includes the type of hair extensions that they use.
If you want high quality extensions that won't tangle, then you'll have to be willing to pay the price for it. The higher the skills of the specialists (i.e. more training and education), the higher the price on their services. So, higher prices are actually reasonable and can reflect the experience that someone has.
Lower prices may sound nice, but you should expect cheap hair extensions or an inexperienced stylist. You will surely get what you pay for.
The licenses required for someone to be a hair stylist differs depending on where you live. To ensure that your hair gets done by a pro, do some research on what licenses people around your area need.
Then, call up specialists that you are interested in and ask them about their licenses. Doing this will save you from the mess that comes with receiving a bad hair treatment.
Hearing positive opinions from people you know is one of the best ways to choose the right hair extension specialist. You can ask your friends that have had their hair done before, or you may want to post on social media to get opinions from others.
You never know, maybe one of your friends will have a great advice for you on the right specialist to see.
If you are new to an area and asking around won't work, then you should definitely check out online reviews. Search for specialists that you are interested in and see what other people have to say about them.
It is very helpful to look at the reviews with rating system as this is a good way to know the positives and negatives of a specialist.
When choosing a specialist, don't hesitate to visit the salon. Meet the staff of the salon and scope out the site.
You'll get a chance to see how clean and professional the place is, and you can get an idea about the specialist's personality and skills first-hand. This way, there will be no surprises when it is time for your first visit.
Calling all HuffPost superfans!
Sign up for membership to become a founding member and help shape HuffPost's next chapter