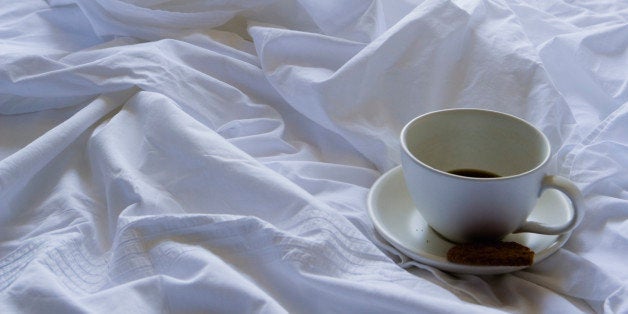 There are lots of arguments as to why a child should have a clean bedroom--and not just because mom or dad said so. Studies show that clean and organized rooms help children succeed both academically and socially, leaving them free from the distractions of clutter and better able to focus and even relax. But, with today's busy schedules--especially these fall back-to-school mornings--many parents may find it a bit overwhelming to add yet one more task to the daily routine.
As a cleaning expert, I know that one of the biggest challenges parents face when it comes to keeping their child's room--and their own bedroom--clean is finding the time to do it. So, here are my 7 steps for getting a room clean in 10-minutes or less (Note: Parents feel free to share this with your children!):
Open the Blinds
Yes, let the sunshine in! Not only will the light motivate you to get moving, it will allow you to see things clearly--including those piles of items that have been stuffed underneath the bed. If you can, open the windows and let the fresh air flow--this will give the room an instant refresh.
Make the Bed
Want to make the room instantly feel clean? Make the bed. Not only does a made bed make the room appear neater than it actually may be, but it gives you a great workspace for sorting through other items such as clothes and paper. For an extra pop of freshness, spray bed linens with a DIY eco-friendly linen spray. Just add water and a few drops of your favorite essential oil (I love lavender) to a spray bottle.
Pick up the Trash--Literally
Grab two bags--one for trash and one for recycling--and clear all garbage from the floor, dresser, desk and underneath the bed. This is also a great time to begin going through the clutter--if you run across something that isn't necessarily trash, but you know you will never use it, put it to the side in a pile marked for donations.
Put Clothes Away
Put all dirty clothes in a laundry basket and place in the hallway (you can take it to the laundry room when you are done with the room). Next, hang and/or fold all clean clothes, put away shoes and organize accessories. Clothes you no longer wear? Place them in the donation pile.
Stash the Toys
Put all toys away in kid-friendly storage bins. I recommend labeling clear tubs or attaching a picture of what items go where so little cleaners will know exactly where to toss dolls, small cars and blocks. An additional tip: Keep toys in a covered bin--when it gets too full to put the cover on it, it is time to donate a few items to a local charity or non-profit.
De-Clutter
Pick up any items still left on the floor--putting them away in drawers or storage boxes as needed (storage boxes fit neatly underneath most beds and closets). Create a "catch-all" bin for things that don't belong in the room. Once you are finished, you can return all the "catch all" items to their rightful place.
Do a Quick Dust
Take everything off the top of the dresser, desk and nightstands and give each piece of furniture a quick dusting using a microfiber cloth. To keep these items free of clutter, only put back those things you actually use (i.e. book on the nightstand), placing everything else in a storage bin or donation pile. Also, dust your floor--either with a microfiber broom or a vacuum, depending on your flooring.
Once everything is cleaned up, close all drawers and closet doors and take all items (trash, laundry, "catch all" bin) to their respective places in your home. The donation pile you created? Put it in a box in your closet. Once the box is filled, take it to a local non-profit organization.
Talk to us: What is the one thing you do daily that keeps your bedroom clean?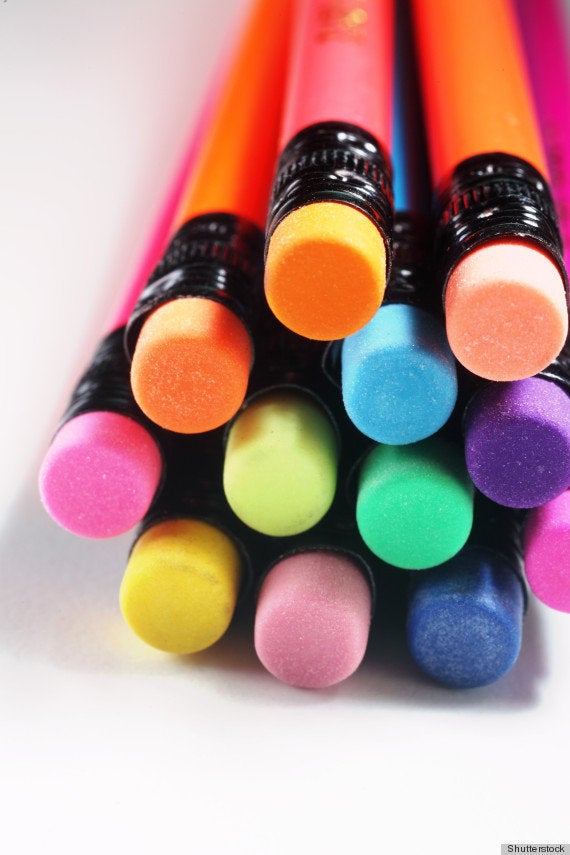 The Best Cleaning & Organizing Tips