Cleaning tarnished copper pans can be quite the hassle and make you want to just give it all up a buy some new ones. Sometimes ketchup, lemons and traditional copper cleaners will do the trick, but other times we need to use tons of good ole' fashioned elbow grease to get the job done.
The easiest way we've ever seen someone clean copper -- in less than minute, even -- is YouTube lifehacker Dave Hax. Hax recommends using white wine vinegar, table salt and a Scotch-Brite sponge. The salt and vinegar combine to dissolve the rust-like film on your pans (also called copper oxide), but we like it because it's a great homemade alternative to all other copper cleaners out there.
Here's how to clean your pan from Hax himself:
1. Place the pan in the sink and coat it in salt.

2. Pour white wine vinegar over the salt, then add more salt on top.

3. Leave for 15 seconds and watch it start working!

4. Take your sponge and pour vinegar on it, proceed to scrub.

5. Add salt to the sides, scrub with sponge.

6. Rinse off with water and voilà, you're done!

To keep your copper from tarnishing further, some sources recommend adding a clear lacquer or coating to your copper, but only if you're using them for "art" purposes in your kitchen. Simply spray the coating of your choice (the Copper Development Association recommends silicone and epoxy coatings, among others) and let it dry for around two hours. That way, you won't need to do nearly as much maintenance or upkeep on your copper pots.
Are you an architect, designer or blogger and would like to get your work seen on HuffPost Home? Reach out to us at homesubmissions@huffingtonpost.com with the subject line "Project submission." (All PR pitches sent to this address will be ignored.)
Before You Go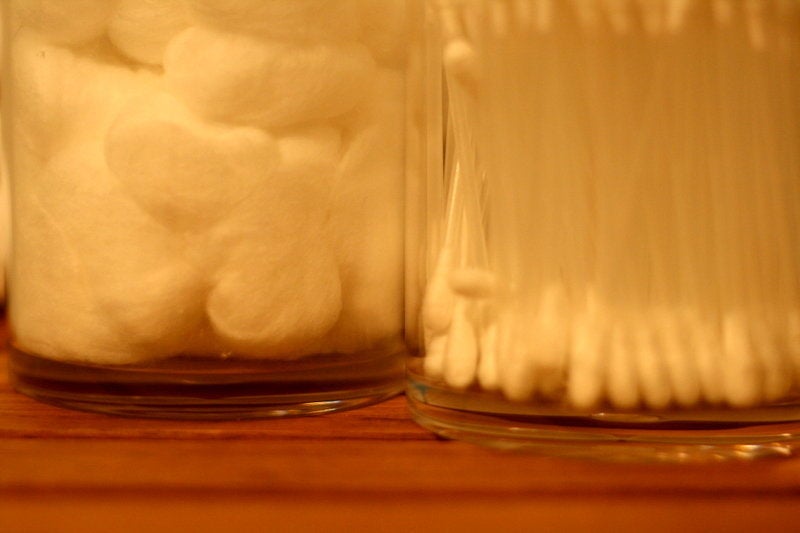 Best Lifehacks