New York City has long been the world's cocktail mecca. As early as the 1600s, New England colonists were drinking slings, toddies, flips, punches, and juleps, and the first definition of a 'cock-tail' first appears in 1806 in a New York publication called The Balance and Columbian Repository. It's described as a "stimulating liquor" that "renders the heart stout and bold, at the same time that it fuddles the head."
Next time you're in the mood for some liquid stimulation, head-fuddling, or your heart needs a little reinforcement, here's a tried and tested cocktail tour that visits four of Brooklyn's finest bars in Carroll Gardens and is easy to do on foot.
Getting there: The first stop is a two-minute walk from the Carroll Street subway station (F/G).
Stop #1: Brooklyn Social (335 Smith Street, Brooklyn, NY)
Look for the door that says "Non-members welcome." Brooklyn Social is a former Italian social club with a pool table and outdoor courtyard. The vibe is warm and casual with a touch of nostalgia thanks to the bartenders in bowties, the jukebox, and old framed photographs on the walls. If you like your cocktails summery and refreshing, try The Amalfi, a rosemary-spiked lemonade. The Rosa Cooler is made with Sicilian rosé and hits you like a delightful rose-scented slap. The bar appears in the film Loitering With Intent with Marisa Tomei, Natasha Lyonne, Ivan Martin, and Sam Rockwell.
"Here's to alcohol, the rose colored glasses of life."
- F. Scott Fitzgerald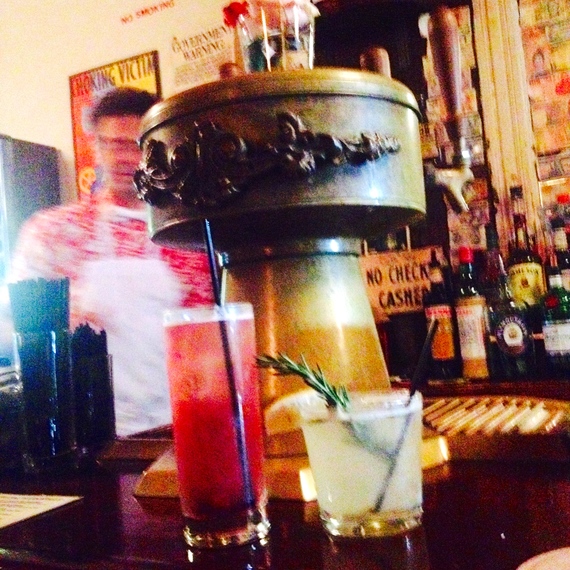 The next stop is a six-minute walk from Brooklyn Social.
Stop #2: Leyenda (221 Smith Street, Brooklyn, NY)
Ivy Mix, the Co-Owner and Head Bartender of Leyenda, won an award for Best Bartender in America in 2015. Leyenda is a new Latin American inspired bar with lots of cachaça, mezcal, and tequila-based cocktails, tamales and tacos with fillings like roast pork and Seville orange, and churros drizzled with dulce de leche. For something strong and fragrant, try La Sonambula (The Sleepwalker) with Jalapeño infused blanco tequila, lemon, chamomile, mole, and Peychaud's bitters.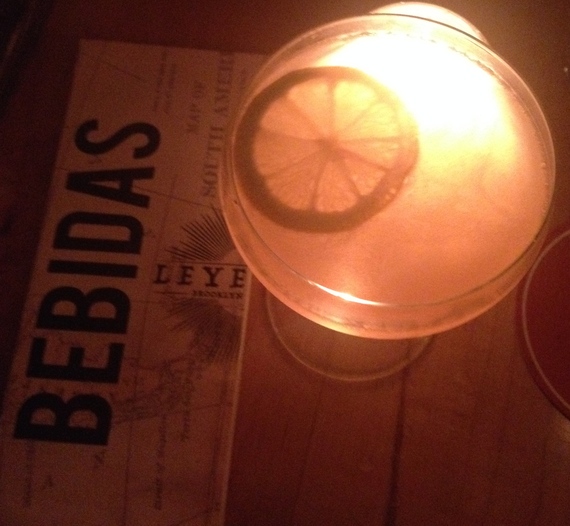 "Tequila, scorpion honey, harsh dew of the doglands, essence of Aztec, crema de cacti; tequila, oily and thermal like the sun in solution; tequila, liquid geometry of passion; Tequila, the buzzard god who copulates in midair with the ascending souls of dying virgins; tequila, firebug in the house of good taste; O tequila, savage water of sorcery, what confusion and mischief your sly, rebellious drops do generate!"
- Tom Robbins
The next stop is just across the road from Leyenda.
Stop #3: Clover Club (210 Smith Street, Brooklyn, NY)
Clover Club was recently nominated for the Best American Bar team in 2015. It's the poshest stop on this list. It's Victorian-themed with a glamorous mahogany bar, and bartenders who look really smart in their ties and vests. According to our bartender, the most popular drink here is the Improved Whiskey Cocktail (like an Old Fashioned), followed closely by the Clover Club with lemons and raspberries. If you'd like to think you're drinking something vaguely healthy, the Park Slope Swizzle is made with kale juice and aged apple brandy. The Willow Fizz with fresh lavender and lime is more delicate.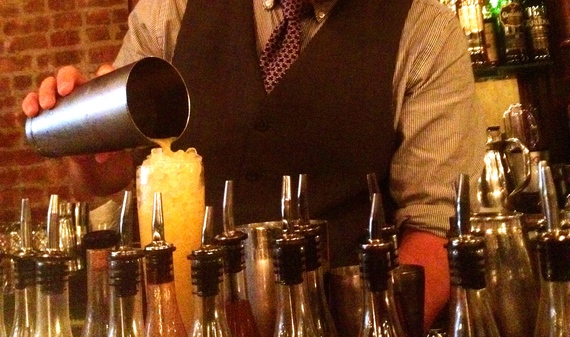 "First you take a drink, then the drink takes a drink, then the drink takes you."
- F. Scott Fitzgerald
Stop #4: Bergen Street subway station
Take heed and go home before the drink takes you! The Bergen Street station (F/G) is a two-minute walk from Clover Club.
"I like to have a martini, two at the very most. After three I'm under the table, after four I'm under my host."
- Dorothy Parker
Stop #4 (alternate): The Long Island Bar (110 Atlantic Avenue, Brooklyn, NY)
In case you're not quite ready to go home yet, The Long Island Bar in Cobble Hill is not far (about a 15-minute walk). It's a retro diner that might make you feel like you've stumbled on the set of Happy Days. But no dancing! They have a big sign that says so and they're not just being the fun police: there's a New York City law that states dancing is allowed only in venues that have cabaret licenses.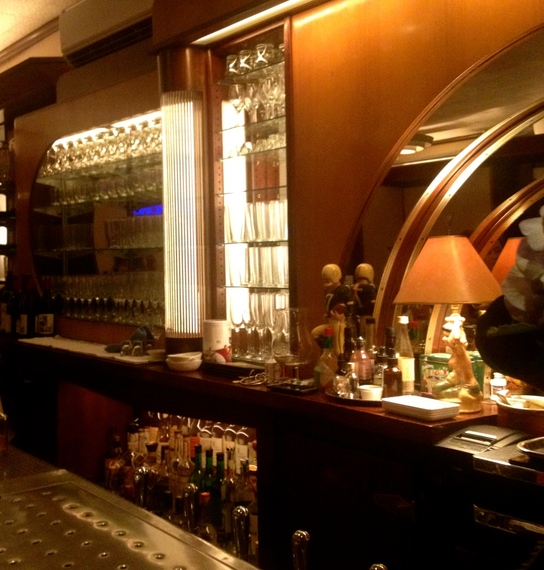 "I began to think vodka was my drink at last. It didn't taste like anything, but it went straight down into my stomach like a sword swallowers' sword and made me feel powerful and godlike."
- Sylvia Plath
Related
Popular in the Community