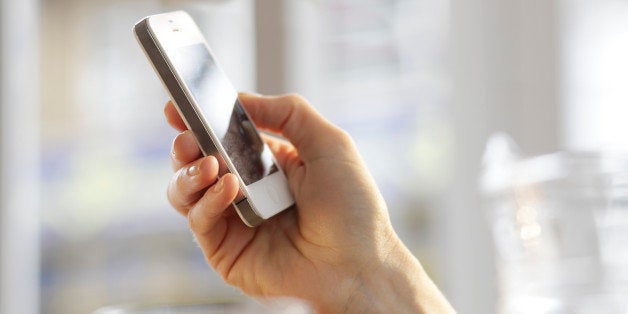 Many parents these days seem afraid of their own children. Teenage girls particularly can be intimidating, and there's many a parent who hides in that haven of non-confrontation, the bedroom, safe in the knowledge that at least their daughter is off the streets at 14, whatever she might be doing in the living room with her friends.
Girls grow up fast, display alarming savviness (not to be confused with maturity) and know way more than us when it comes to the important things in life -- technology and sex. And they will never genuinely understand the decisions we took and choices we made within the realities of mitigating circumstances, compromise and unconditional love until they themselves reach 50.
And yet, we want our daughters to be proud of us just when we can truly enjoy them again, after those years fraught with "teenage-doom," when they are fully-ish-fledged and independent young adults of interest.
So, how to remain relevant to our daughters, free of eye-rolling and "whatevers"?
Be intellectually engaged and have an appealing and nurturing home with food. Remain as healthy and physically active as you can. Be thoroughly independent through your work and/or creative endeavors, and possibly successful, or at least good at them (if you can't paint, keep those efforts to yourself). Maintain a great circle of friends whom your daughters admire and love to be with.
Telephone occasionally and bring the call to an end yourself, citing things you need to do. If leaving a voicemail (not more than one or two, max), don't sound breathless with that feigned surplus of activity, just minimally distracted by the fulfillments of your own life.
When texting with your offspring, text brief but succinct funnies about the dog/cat/neighbor/sibling that reminds them of the familiar stuff of home. That injection of meaning will be associated with you and not with the latest BFF, and their quick response of "ha ha" (not, "I miss you and I love you so much") is a definite sign of success that you feature in their lives. In fact, if your relationship seems at times based on text messaging, this is often preferable to physical proximity, given those inevitable sharp elbows vying for space. However much you'd like to think your home is their home, they know it's yours, defined by your own imprint and not theirs, in how it smells, looks and feels. This is another sign of successful parenting on your part, not an apparent rejection of your familial haven. They are honing their own homemaking skills; a precursor to their role as a partner and possible parent if they so choose. Your influence is there, just not apparent.
So continue texting, not just funny messages but those with ONE (think Twitter) line of poignant wisdom following a moment of their stress or frustration in which you've been lucky enough to be included -- they've often forgotten what you've responded about with a paragraph of understanding.
This frequent communication earns you the right to ask for a visit/meal/movie. And when they suggest a day and time, you don't have to sound busy, just pensive for a second and available.
And when you finally get to share a conversation, live, just the two of you or among family and friends, don't drone on about all that "good stuff" they've previously laughed at as a text. The reality is that the trivial familial is most effective when relegated to a one-liner on a screen, because forging, proving and carving out the bigger picture are forward motions about themselves, which need prioritizing with time and attention, unlike another hilarious episode about grandpa's deafness. So listen, interject and add judiciously to their experiences, using some of yours -- which one day, they'll acknowledge you've had.
To conclude, be insouciantly and effortlessly cool, though make sure to spend time with dear friends who love you for your loud cackle, love of all-night dancing, personal achievements and despairing moments, lest you forget who you really are.