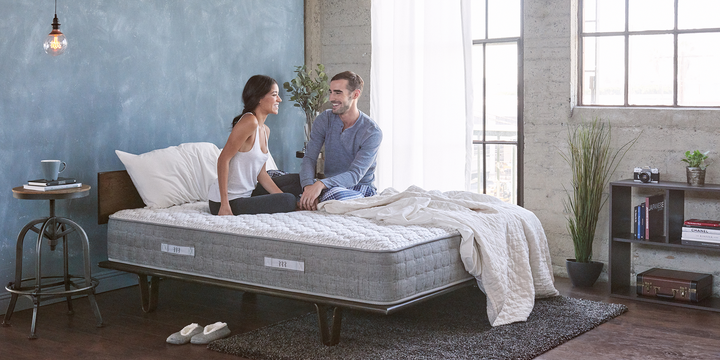 If you dig deep, you can probably recall a distant memory of the days before having a smartphone. Visits to the shopping mall and waiting for the next episode of your favorite show to come out on cable. You may even (gulp) remember dial up internet connections. No? Perhaps I'm showing my age.
What all of us remember though, is a time before the direct to consumer (D2C) and peer-to-peer models really kicked off in earnest. You know, when you would go on vacation without reading reviews on Trip Advisor, or try out a new product without digital validation. And the idea of sleeping in someone else's apartment or taking a ride in their car still seemed a little weird.
In a few short years, the power of online shopping and consumer reviews have exploded. Along with the sharing economy, set to reach revenues of $335 billion by 2025. And now D2C is everywhere.
With over half of all purchases made online, whatever industry you're in, if you're not selling online, you're not going to last. From take-out to grocery shopping, electronic items to mattresses; it all feels pretty natural doing it on the web.
Established mattress brand turned online retailer, Brentwood Home, learned the laws of survival pretty fast. When the $14 billion mattress industry, rife with high markups and misinformation, was turned on its head by pioneering bed-in-a-box e-tailers, they had to take notice.
Companies like Casper and Tuft & Needle began to spring up with their door-to-door online models. Allowing consumers to buy a mattress from the comfort of their homes with no added delivery cost and 100-day free trials.
Pretty tough competition, but the shaking up of the mattress industry was sorely needed. Dominated by large names like Tempur Pedic, selling for thousands of dollars with relatively low markup; buying a mattress for most of us was an unsatisfying, expensive experience.
Brentwood Homes was able to respond to this new pattern of consumer purchasing and adjust their model pretty fast. Here's why they're not losing sleep over it.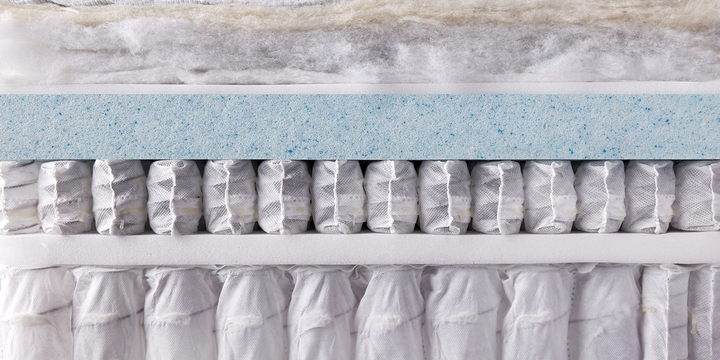 One of the greatest advantages of the D2C model is that it allows companies to cut out the middleman. Competing on a tilted playing field against bricks and mortar that face several changing of hands before reaching the consumer.
Family-owned Brentwood Home has been crafting mattresses in their Los Angeles factory for over 30 years. The key to their long term survival is their ability to keep up with industry trends and identify the ones they need to follow. The evolution of the D2C model was a pretty smooth transition for them, especially as they own their own facility.
CEO, Vy Nguyen explains, "We don't need to mark-up our prices to pay middlemen or retailers, so we pass on these savings to the customer."
Brentwood Homes has an added advantage over other online mattress sellers, running their own production facility. Says Nguyen, "We're one of the only online mattress brands that actually makes our own products. Most other companies marketing their one-size-fits-all mattress are having their beds mass-produced elsewhere, then putting their own label on it."
Outsourcing the production can cause a breakdown in the chain and affect delivery times and quality control. Owning and operating their own factory allows Brentwood Home to develop a variety of mattresses to suit individual needs. They can keep control over the quality of their product and source the materials themselves.
"Because we design, develop, and manufacture everything in-house, we're able to offer a premium quality mattress at less than half the price of luxury beds you'll find in stores."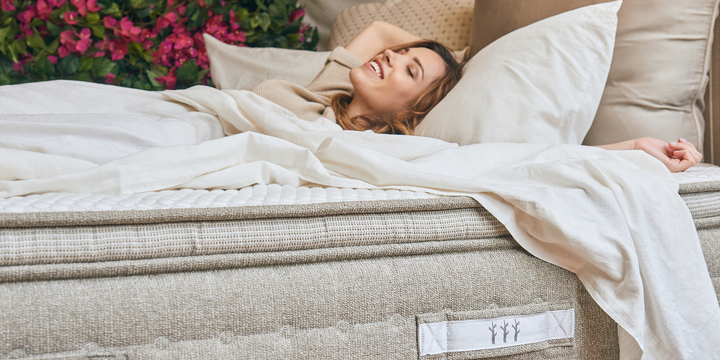 82 percent of US adults have read online reviews before making a purchase, and at least 40 percent of us always read before taking the leap. We simply won't accept having a product pushed on us by an overbearing sales clerk looking for commission. We find out what other customers have to say first.
The consumer of today demands higher value and complete transparency of transaction. Which means if you're not working your consumer reviews, you should be.
Of course, to get good reviews, you need a good offer and service to match. You could sell the highest quality products, like Brentwood Home's mattresses with box-stitched handles and hand-tufted wool rosettes. But if you don't follow through with delivery when promised, or provide a smooth payment process, your reviews will decline. And along with them, your orders.
Bentwood Home has realized the power of social proof and the need to harness consumer reviews, displaying them on the homepage of their website. When people make a purchase online without seeing the product (despite being offered a lengthy trial period) they want to hear other people's experiences first. They want to know exactly what they're buying.
Says Nguyen, "We try to be transparent about all the choices we make, so we have information about all of the materials we use on our website."
D2C doesn't have to spell the end for traditional businesses or force companies to lose out on sales. In fact, just the opposite can be true. When you can keep your production process in-house, cut out the middleman, and have a high level of control over your prices, you can create a win-win situation for all. And when you're honest with your customers and transparent about your products you can excel at D2C without losing sleep.
Related
Popular in the Community