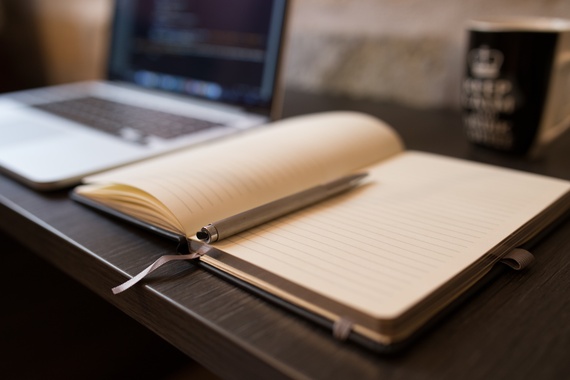 The pressure's on. It's that time of day. You need to post something on Facebook and write an email to your list. The clock is ticking.... and your mind is a big fat blank.
If you're an online entrepreneur, creating connections through social media is the foundation to your business. That means creating content is one of the most important things you can do since it also means getting noticed and making relationships. But what do you do when you're drawing a blank and nothing good is coming to you?
I personally have never been one to be at a loss for words, but when I used to sit down and try to force myself to come up with something new and interesting, even I drew a blank.
Through the years, I've figured out how to get around staring at the computer screen hoping it would type something by itself. And now, I get the question often: how the heck do you come up with so much great, engaging content?
I'm going to let you in on my secrets .....
1. Look up quotes! Some people try to think up things and then go look for a quote. My secret is to look up quotes and see what I can say about them. It's easy to share how a quote applies to you or how a story that relates to a quote.
2. Repurpose content from a while back .... 2 or 3 months ago - reuse it! People need to see your stuff 6-7 times before they remember. Plus, realistically the people who saw it back then are different than the people who see it today.
3. Grab your favorite book - I take notes from books I really like and learn from. Use either the book or the notes, randomly flip to a page and write about your takeaways from that page. Share what it means to you and how it relates to your life and business.
4. Think about conversations you've had with your friends and colleagues - Talk about what's come up with you for the last week or so. See any recurring themes? Talk about those and what you've learned.
5. Talk about something exciting coming up - whether personal or business related, people love to be excited about your success. When you share them, you inspire them to be successful too and personal stuff in a business forum makes you more real and relatable. Don't be scared to share it.
6. Answer a question that people seem to ask you all the time -- you probably have gifts that people turn to you for. These are valuable for your target client. Share them in a way they get big value from it.
Use these tips and you should never be at a loss for words. In fact, you'll probably start getting so many ideas you need to carry a notebook around with you (I happen to put them in my phone).
Calling all HuffPost superfans!
Sign up for membership to become a founding member and help shape HuffPost's next chapter