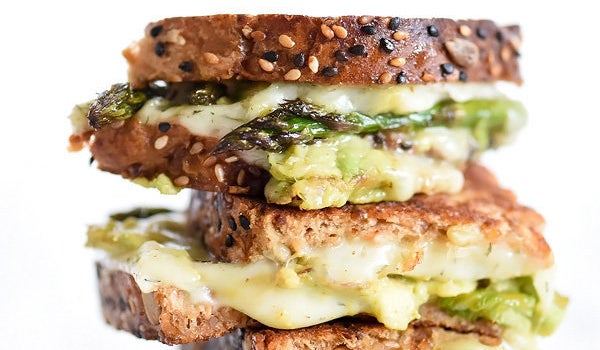 If you don't like asparagus, it's possible you just think you don't.
(It's also possible you truly hate it, but let's just give this a try, OK?)
First things first, let's address the elephant in the room. Asparagus has an unfortunate association with urine, and you may have a hard time getting past that. It's understandable. In a cruel twist of evolution, asparagus makes all of our pee smell like asparagus, but not all of us can actually detect the scent. Those of us who can might be avoiding the vegetable entirely.
Another reason you might not like asparagus is that people cook it beyond recognition, or, worse, they don't trim off the woody stalks. This nutritious vegetable deserves better. One serving provides you with 100 percent of your daily vitamin K requirements, and it's also packed with vitamins A, C, E and B-6, as well as iron, copper, calcium and fiber. It treats you right, so you need to start treating it right.
Here is a guide to help ensure you eat the best asparagus of your life. Heed these tips and forget about all the bad asparagus from your past.
How To Shop For Asparagus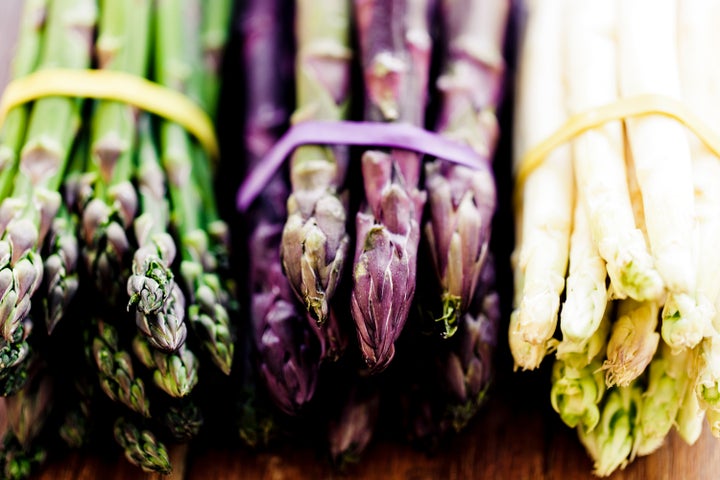 Avoid canned asparagus; fresh tastes infinitely better. Generally, fresh asparagus is available on the West Coast from February to May, and on the East Coast from May to June. The asparagus we find in grocery stores year-round is usually from Peru, and it's not as good.
Make sure your spears are bright green and have tightly closed tips. (And if you're cooking with purple or white asparagus, make sure it's a vivid purple or a bright white.) While you're at it, check out the root end to make sure it's not dried out and brown.
You'll see asparagus ranging from pencil-thin to jumbo-sized, and anywhere in between. The New York Times explains that the "thickness of the asparagus does not indicate its maturity; a thin asparagus spear does not grow into a fat one." So how do you choose what to buy? Really, it doesn't matter. But if you're doing a quick sauté, thin spears will work best, whereas fatter stalks work nicely with cooking methods that apply heat to the vegetable for longer periods of time, such as roasting.
If you stick your asparagus in the crisper drawer, you're doing it wrong. Treat asparagus like cut flowers and place it in a cup or bowl of water in the fridge, cut-side down. It'll stay fresh for up to a week this way, if not longer.
How To Prep Asparagus
There's nothing worse than getting a mouthful of woody asparagus stalks you can't chew. Follow these steps, and you'll never end up having to spit your asparagus into your napkin again.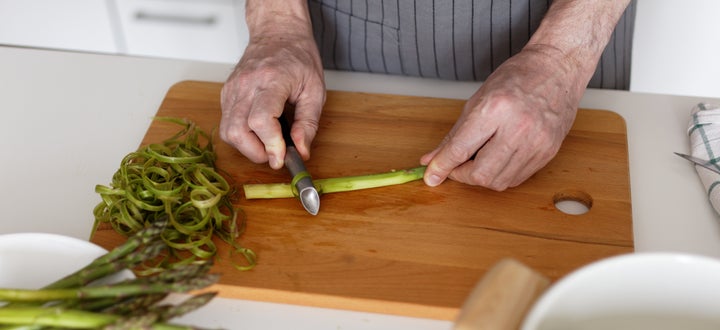 Wash and peel it. Yes, peel it.
Asparagus comes from the ground, so you need to give it a good rinse. If you see any white, woody scales on the outside of your stalk, get out a vegetable peeler and simply peel them away until you reach the soft center.
It's imperative that you break off the woody part of each stalk. You can do this in one of two ways.
First, you can bend each spear until it breaks easily at a natural snapping point. (Make sure your hands are near the bottom of the spear, or you risk discarding too much.) The disadvantage of this method is that it produces uneven lengths that look sloppy, and you tend to snap off more than you need to.
Alternatively, you can cut your spears with a knife. Note where the woody parts begin, and remove them.
How To Cook Asparagus
For each of the following methods, use a fork to test the doneness of your asparagus. Whether you want it crisp-tender or super soft, it's up to you.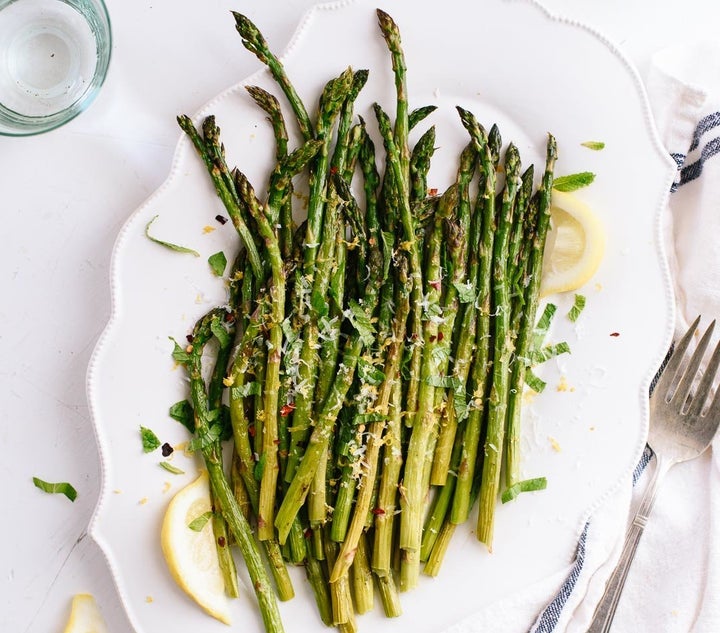 Roast
Roasting is our favorite way to cook asparagus, as it creates a nice caramelized flavor. With the oven set at 400 degrees Fahrenheit, drizzle olive oil and sprinkle salt on your prepared asparagus. Then bake it on a rimmed cookie sheet. (We like to line our baking sheets with aluminum foil for easy cleanup.) Roast it until crisp-tender, at least 15 minutes. Leave it in longer if you want it to turn nice and brown, around 30 minutes total.
Steam
Steaming is a quick and healthy way to cook asparagus. In a large pot fitted with a steam basket (and water below that), cook the asparagus, covered, until it turns bright green and is crisp-tender. This should take no longer than 3-5 minutes.
Simmer
In a saucepan with about an inch of generously salted water, simmer the asparagus for 2-4 minutes (depending on the size of your stalks) until bright green and crisp-tender. Remove from the pot with tongs and blot dry with a paper towel.
Blanche
This method is best for asparagus that you'll be serving on a crudité platter with dips, because it allows the asparagus to retain its bright green color and its crunch. In a wide pot, boil a few inches of generously salted water and add your asparagus. Simmer for 1 minute, and then immediately plunge the spears into a bowl of ice water to halt the cooking process. Pat dry with paper towels.
Grill
Grilling produces a similar effect to roasting. Brush the asparagus with olive oil and sprinkle with salt. On a heated grill, lay the spears so that they are perpendicular to the wires on the rack (you don't want to lose your asparagus to the coals!). Grill for roughly 7-10 minutes.
Sauté
We really only recommend sautéing for thinner stalks of asparagus. Heat a couple tablespoons of olive oil in a sauté pan over medium heat, and cook your prepared asparagus stalks (with a little garlic and salt, if you'd like) for about 5-7 minutes to get a crisp-tender result.
Now take a look at some of our favorite asparagus recipes of all time, and put your new skills to work:
Fettuccini With Brown Butter, Asparagus And Parmesan Fonduta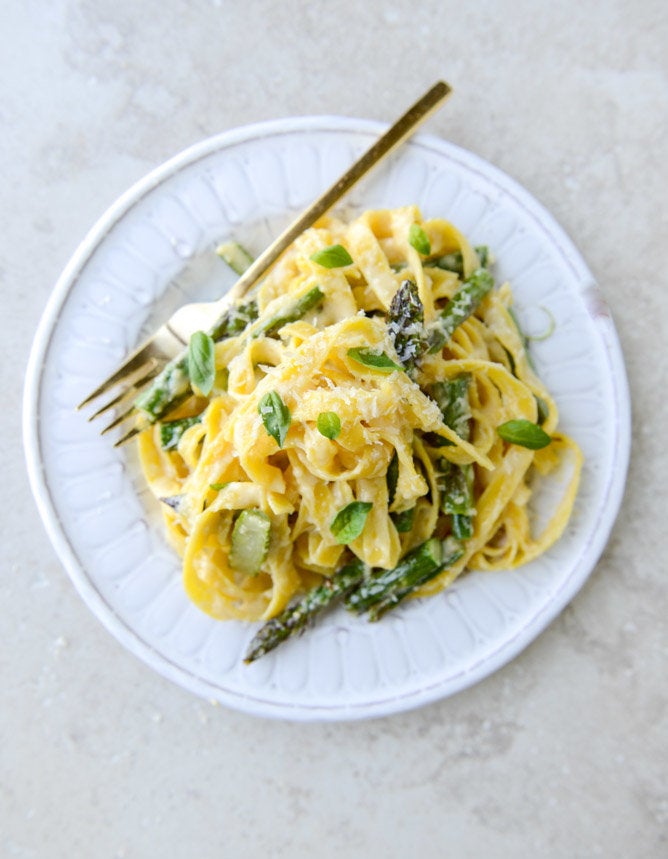 Super Green Pea And Asparagus Burrata Pizza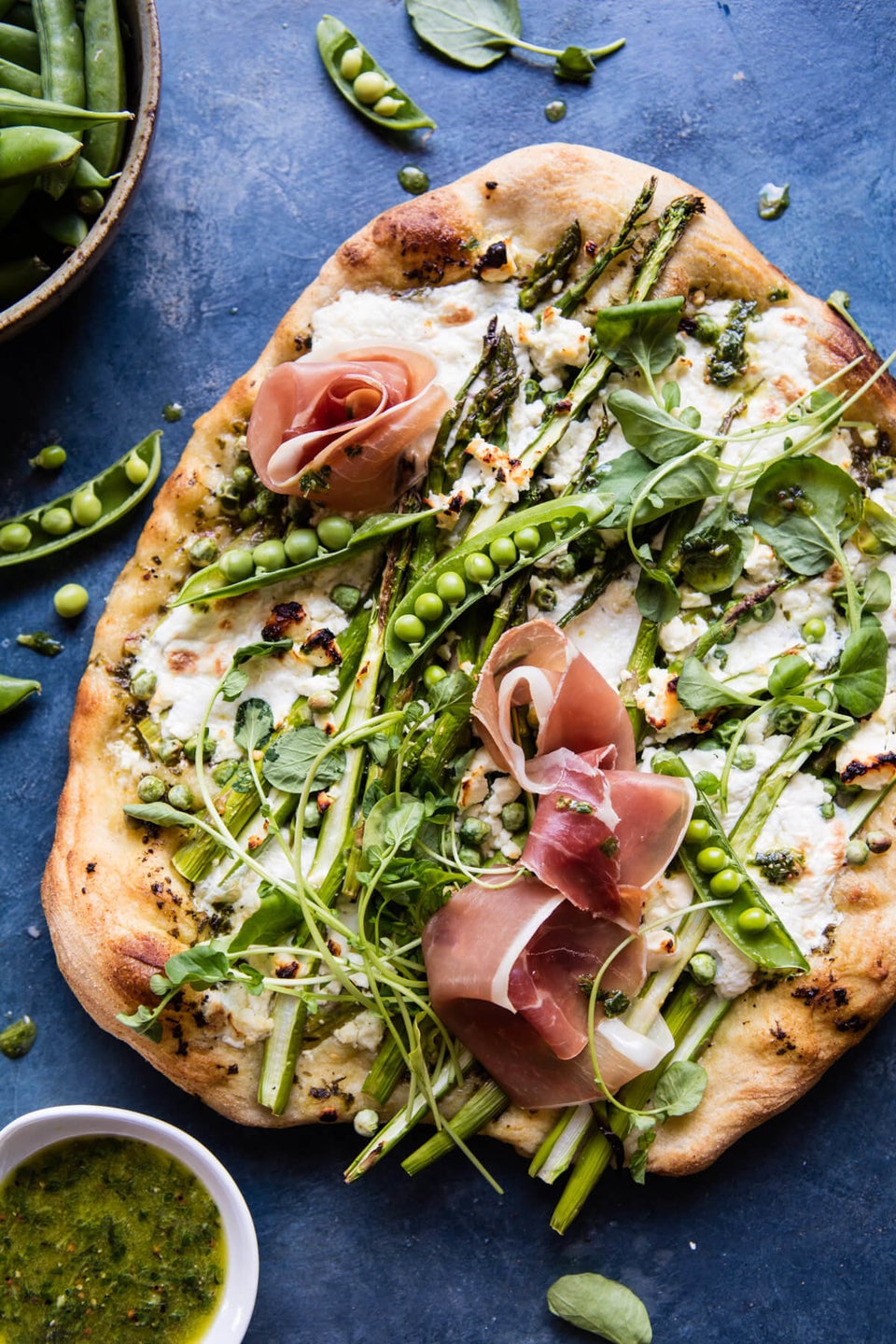 Spicy Smashed Avocado Asparagus Havarti Grilled Cheese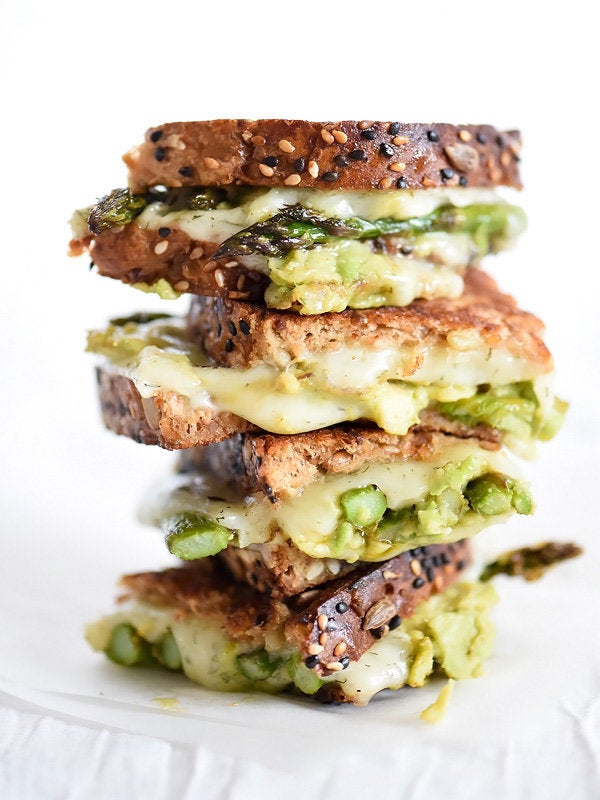 Scrambled Eggs With Asparagus, Leeks, Chevre And Dill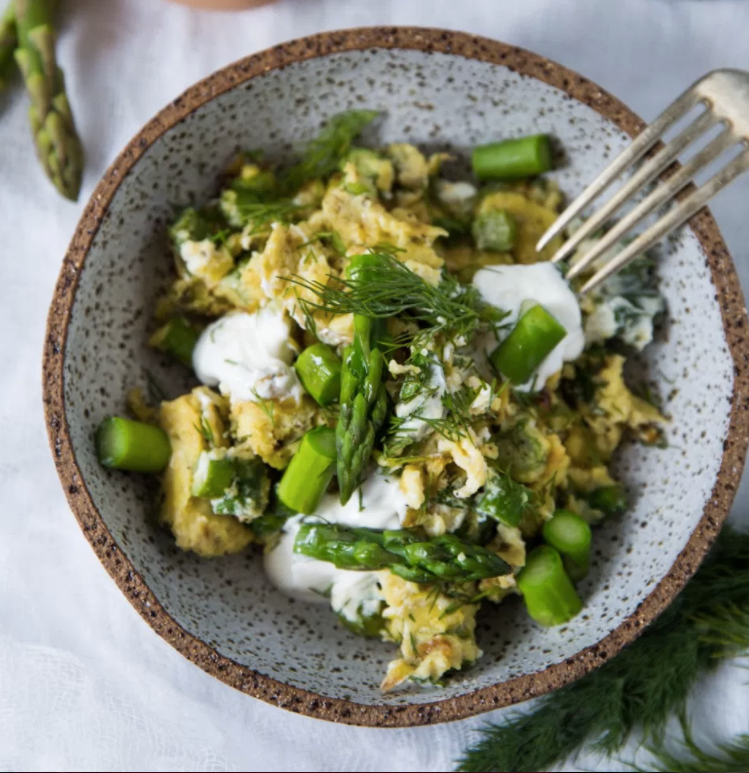 Pan Fried Lemony Artichokes With Asparagus Pistachio Pesto Pasta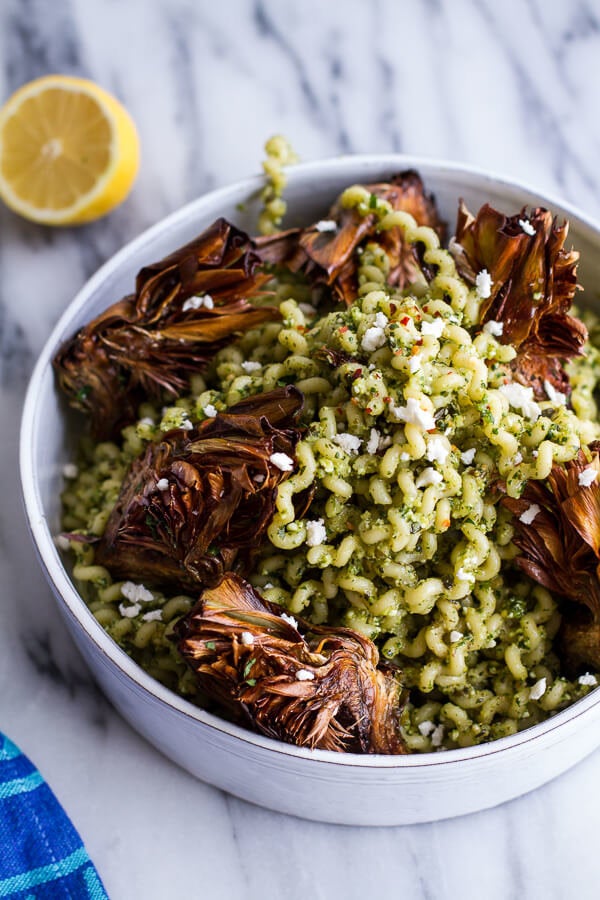 Bacon Blue Deviled Eggs With Roasted Garlic And Asparagus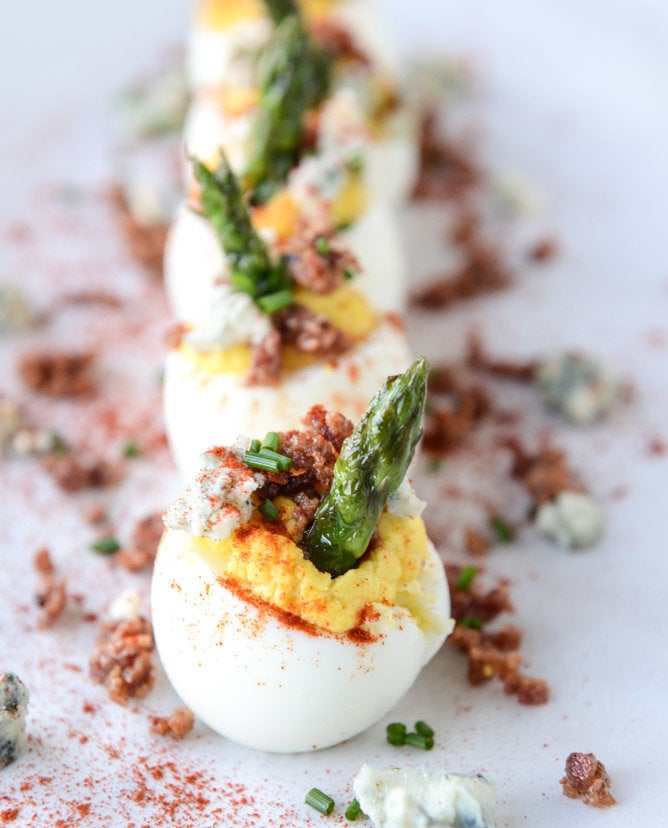 Lemony Roasted Asparagus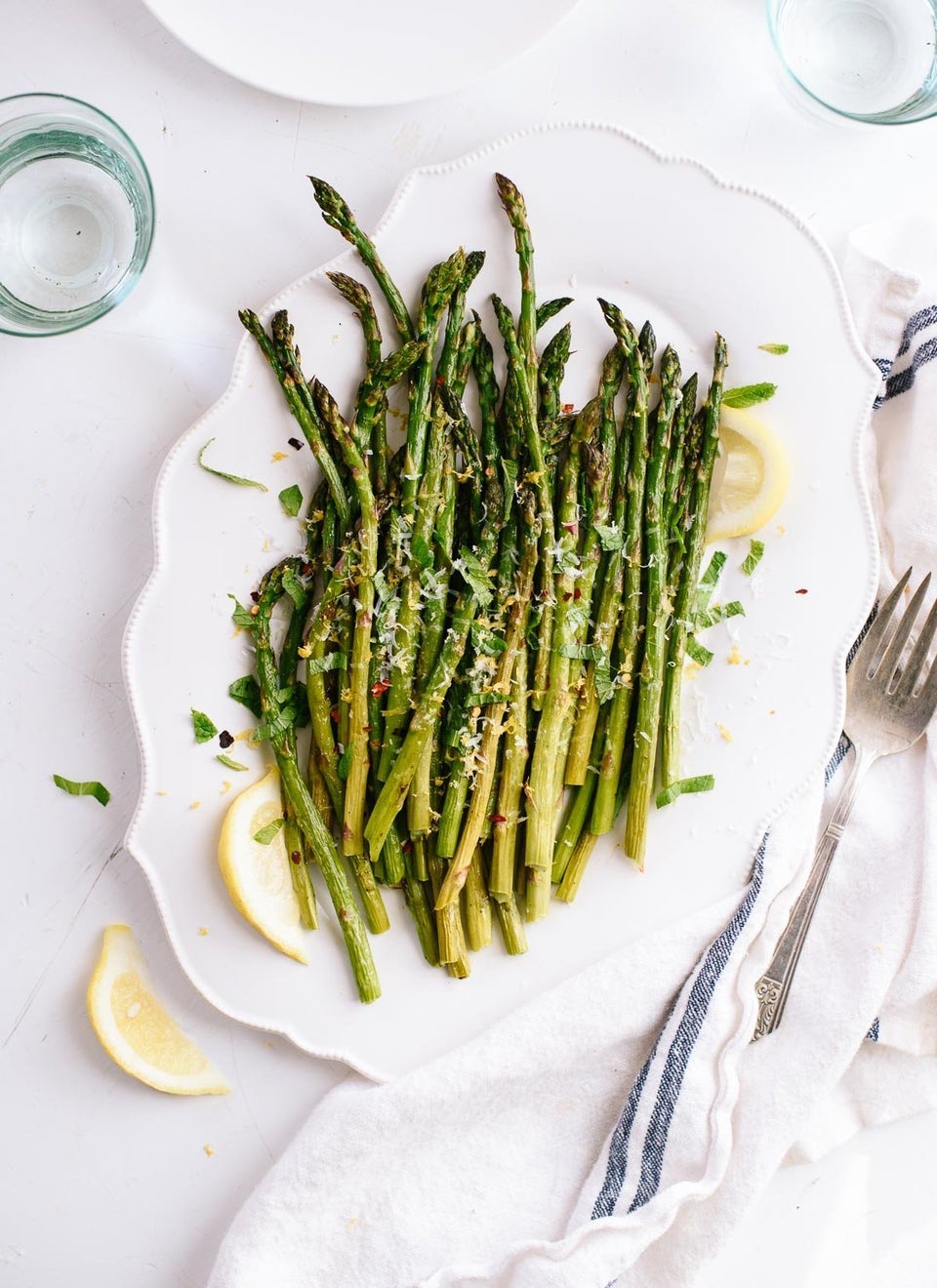 Spring Orzo With Asparagus, Lemon And Dill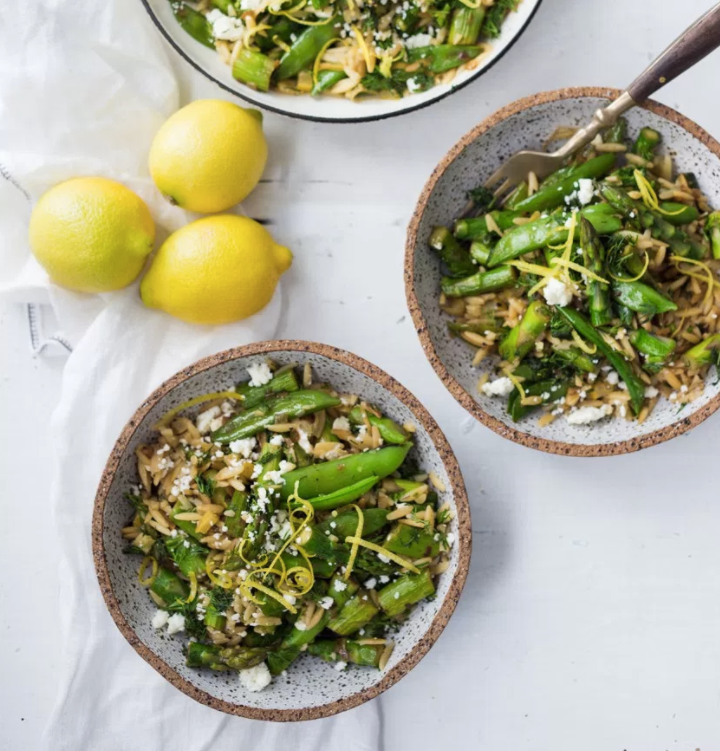 Panzanella Style Caprese Asparagus Salad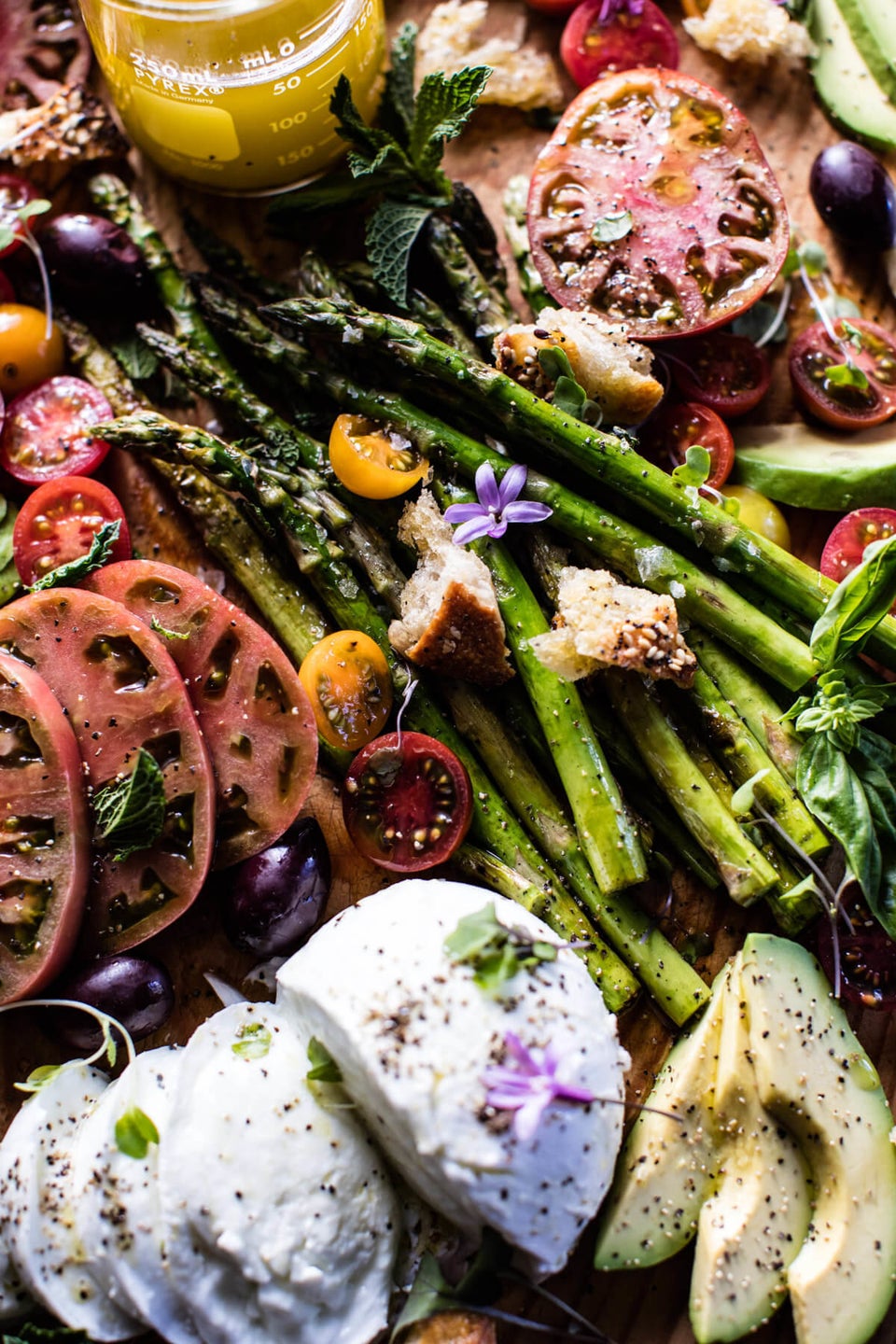 Springtime Cobb Salad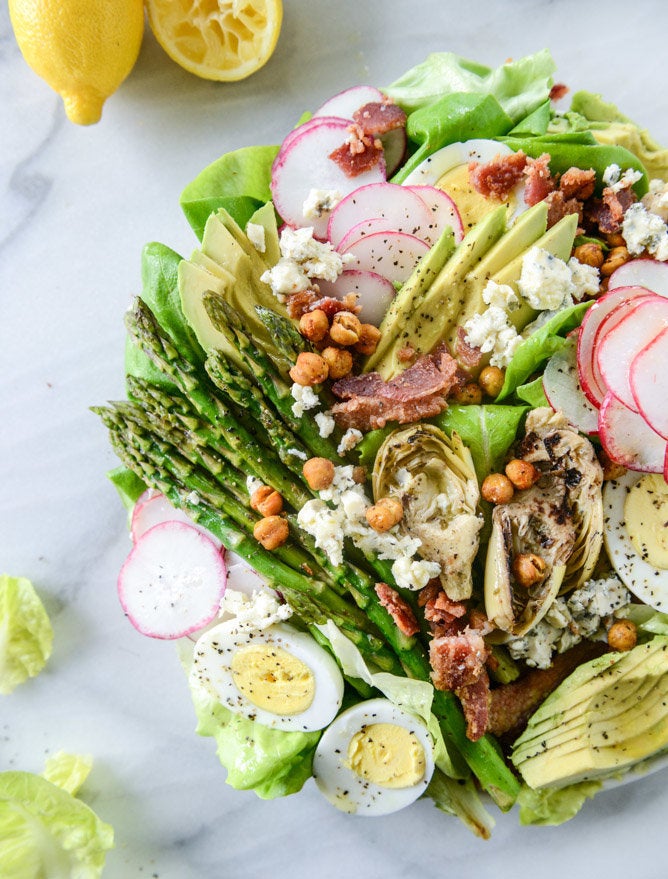 Seared Salmon With Mushrooms And Asparagus Over Coconut Noodles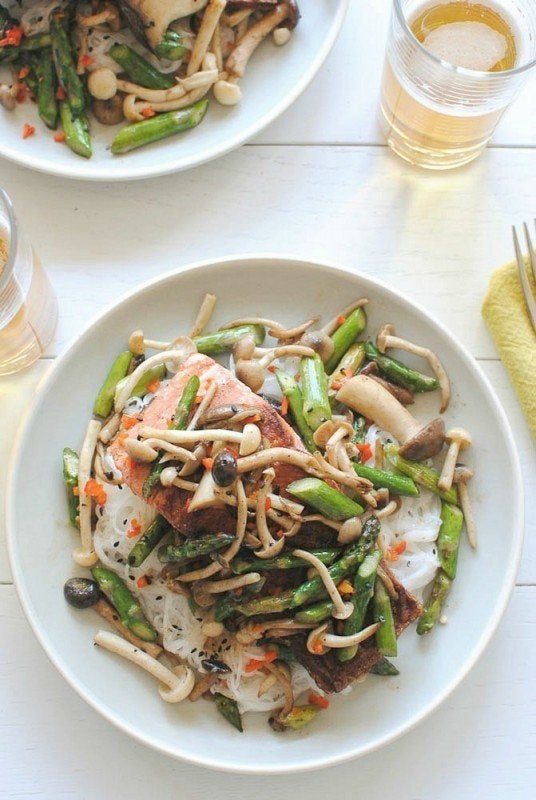 Scrambled Egg And Roasted Asparagus Toast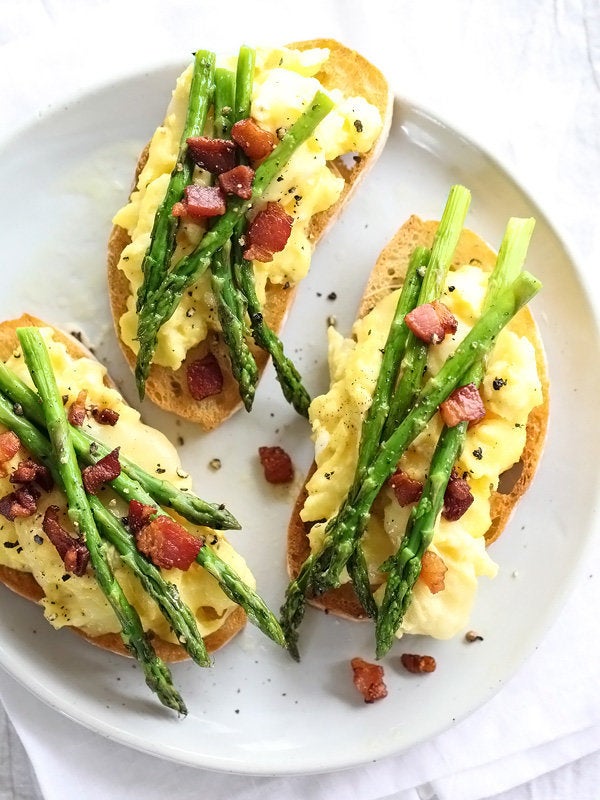 Creamy Asparagus Soup With Fennel And Tarragon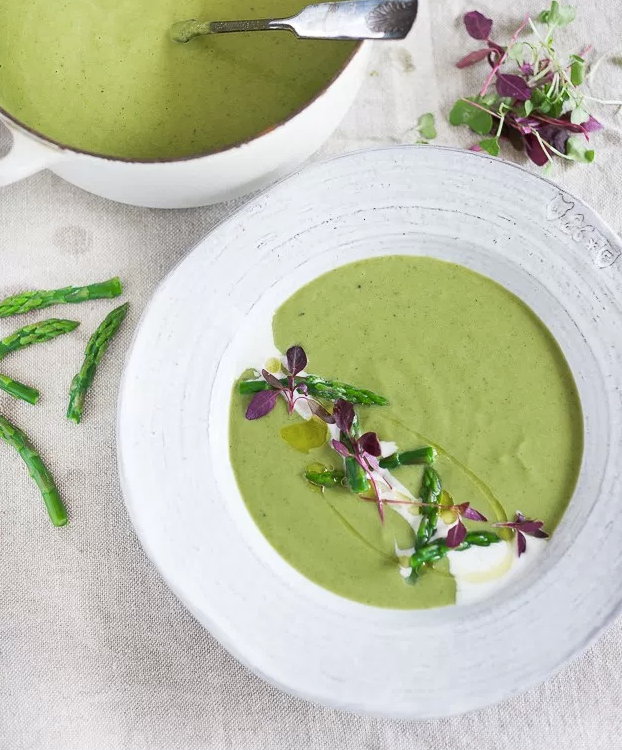 Asparagus, Pistachio Pesto And Ricotta Gozleme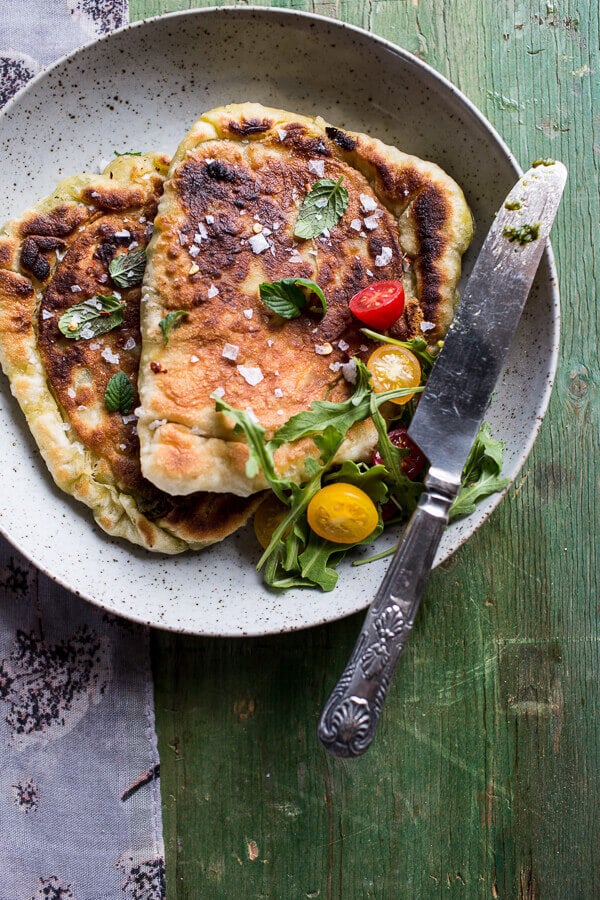 Asparagus Potato Salad With Hot Bacon Dressing