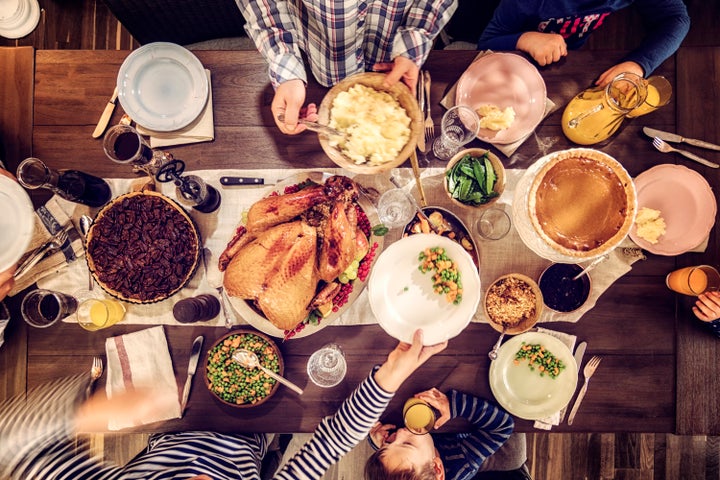 Any good hostess knows that a well-fed crowd is a happy crowd.
Plus, it can get pretty expensive (and not to mention wasteful) to stock up on those leftover containers, disposable baking trays, chaffing dishes, insulated portable food carriers and other rarely-used contraptions designed to serve a large group of people.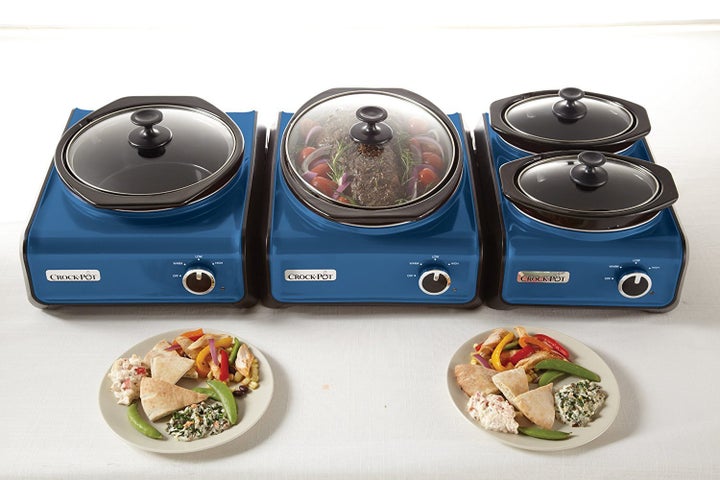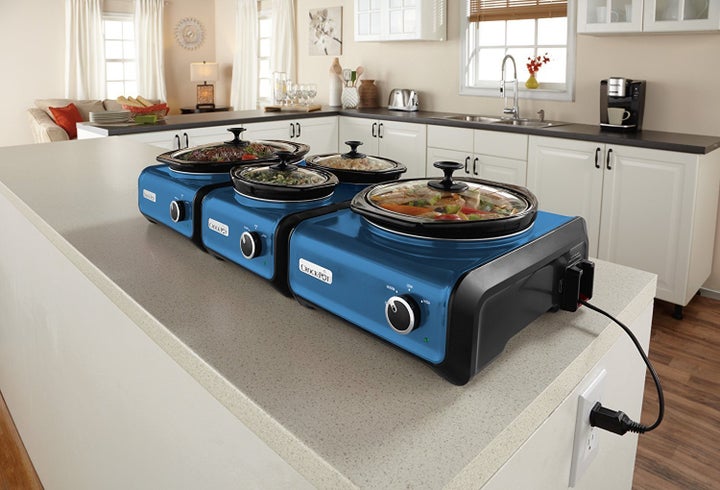 If you're the kind of person who would rather host than play guest, these Crock-Pot hook ups will take your dinner parties to the next level. The bases can be used individually like standalone slow cookers or connected together to create a hotel-worthy buffet in your own home.
Plus, they feature normal slow cooker settings, like warm, low and high. Though they are a bit bulky, they actually can be neatly stacked on top of one another for compact storage in small spaces.
Still aren't sold on the meal-simplifying witchery of connectable Crock-Pots? Check out these hyper-enthusiastic Amazon reviews, which practically speak for themselves:
"Absolutely excited to use my new crockpot. Crock pot Thanksgiving is on!!!"

″[T]hese things are great, just plug them together, regulate heat for each one and party."

"An absolute must have if you like to entertain or have family over for the holidays. I have 3 of these in different sizes and they all link together. Genius!"

"I bought this...as a gift because my girl friend was always complaining that they made crock pots too big or too small. This one fit the bill for Holiday dinners for keeping gravy and other food items warm."

"These things are great! I now have 5 to use for family dinners and will never have to deal with cold mashed potatoes again!"

"I have a set of these crockpots, I use for entertaining our family. The 1 quarts I used for gravy at Thanksgiving. My ham and turkey after they were cooked in the oven went into the 3.5 quarts pots, I had potatoes in the 2 quarts, and the pie on the warming plate....My food stayed warm for seconds [helpings], no cold meat, or gravy. I love them!"
HuffPost may receive a share from purchases made via links on this page.