This holiday, I expanded my travel horizons and made my way to Morocco. Now some might say I expanded nothing as Marrakech is trendier than ever right now but it was an eye opening trip. Aside from seeing incredible sights and learning about the culture, I learned how to cook a few Moroccan dishes with the Traveling Spoon at House of Fusion.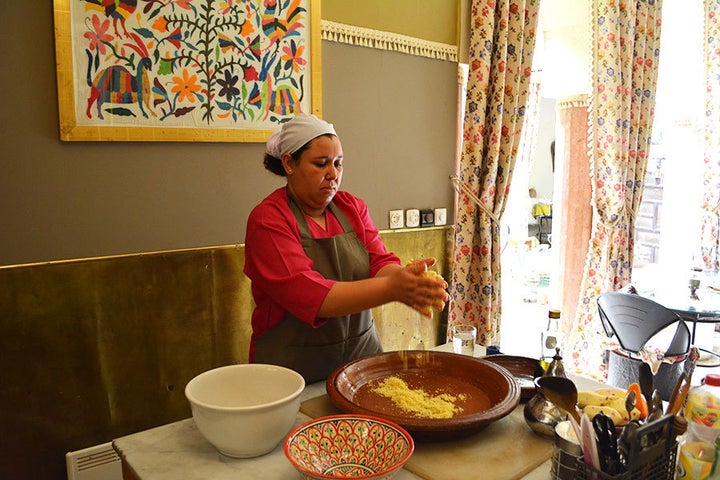 What's Traveling Spoon? It's a way to get an authentic home cooked meal in any country. Traveling Spoon connects travelers to vetted hosts who share their recipes, culinary traditions and cultural insights with you as you cook.
On my birthday, my boyfriend and I stepped foot into a 500 year old riad where we were greeted by a fabulous Australian woman named Edwina. She shouted happy birthday and had us sit by the fire to warm up and begin our cooking session. On the menu: butterfly sardines, lemon chicken tagine, couscous, blistered aubergines, roasted veggies, cucumber sorbet and more. To me, I thought this sounds interesting but how would it all taste?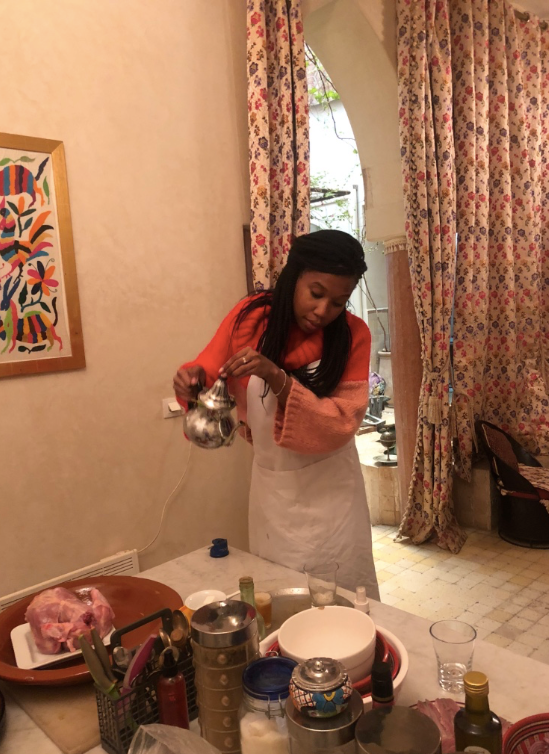 We wasted no time, throwing on our aprons and washing our hands. We were shown to the table where we began to pull the stems off cilantro and basil, as these were key ingredients in nearly every dish. In the middle of stem pulling, I was called over to prepare traditional Moroccan mint tea. I learned that this tea has to be made a certain way and you need to wash the leaves at least three times before it's considered clean and refreshing. Another important component, the height at which you pour the tea - you need to pull the tea upwards so it can breathe otherwise, what's the point.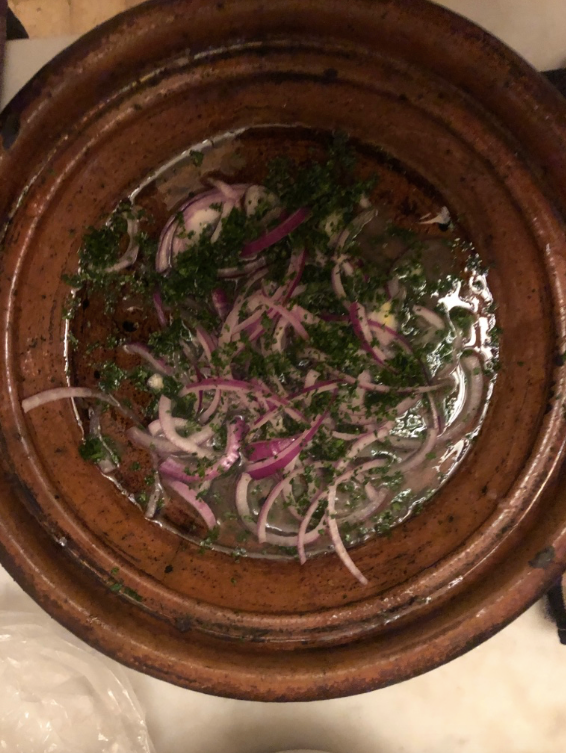 Once that was done, I was back assisting with meal prep and sipping on the tea I just made. Making the chermoula for our lemon chicken and preparing the base for our butterfly sardines, we worked our butts off chopping, chopping and... chopping. And for anyone thinking "ew sardines," you need to try this recipe as it was one of my favorite dishes and I detest actual sardines.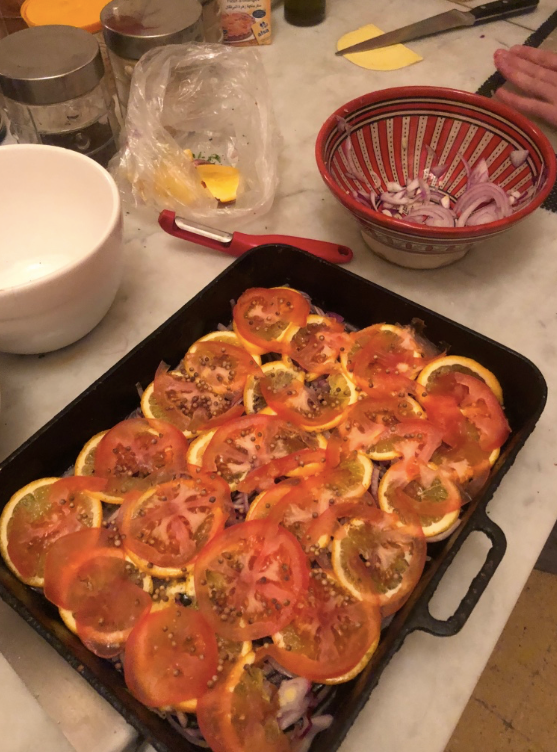 Chatting about the cooking process, life and what spending NYE in Marrakech is like, every moment was filled with something new. Rubbing chickens, smelling local spices, chopping onions and shredding cucumbers, all new yet memorable. What was even better, while cooking the most complex sounding dishes, everything was presented in a manner of "you too can cook great meals." Nothing was too hard to grasp or make an attempt at. Edwina did an amazing job at keeping spirits up throughout the cooking process and she also shared helpful tips about exploring Morocco and places to eat in the area.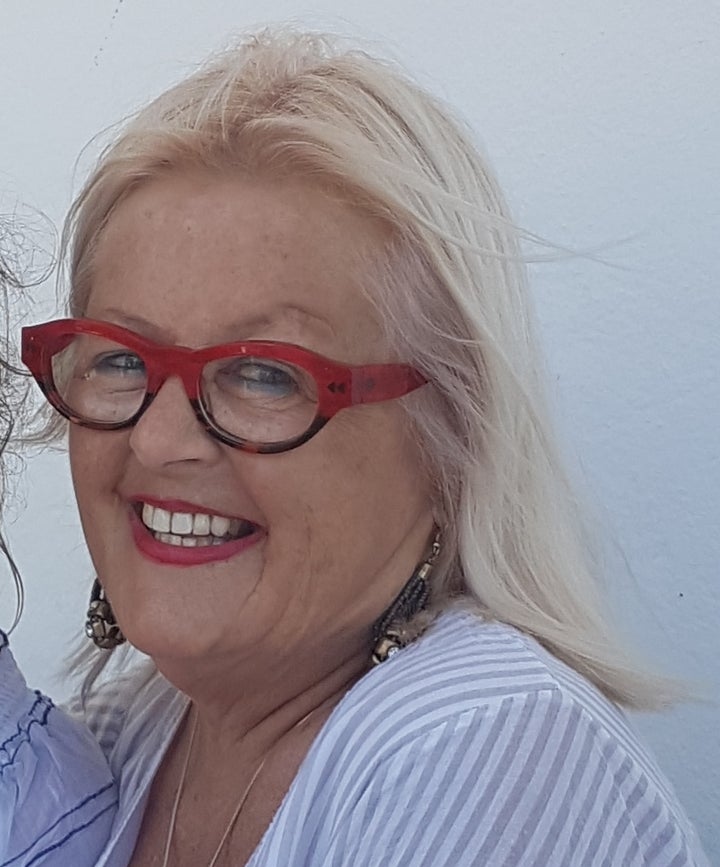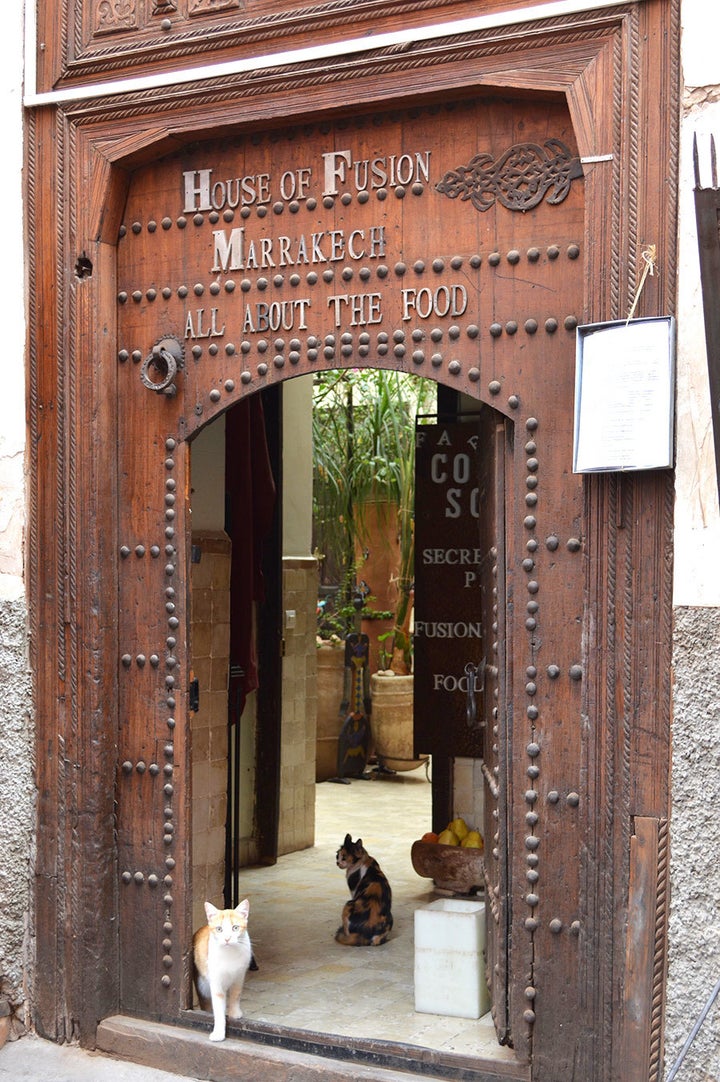 A whopping three hours later, my hands were stained with spices, my nails were dirty (I have no nails but the existing bits got so dirty so long stems beware), and my hands burned (I have sensitive skin and cooking spices send my hands a bit crazy). I was still proud. We had completed a full on dinner and everything smelled delicious as we waited for the last bits to finish cooking.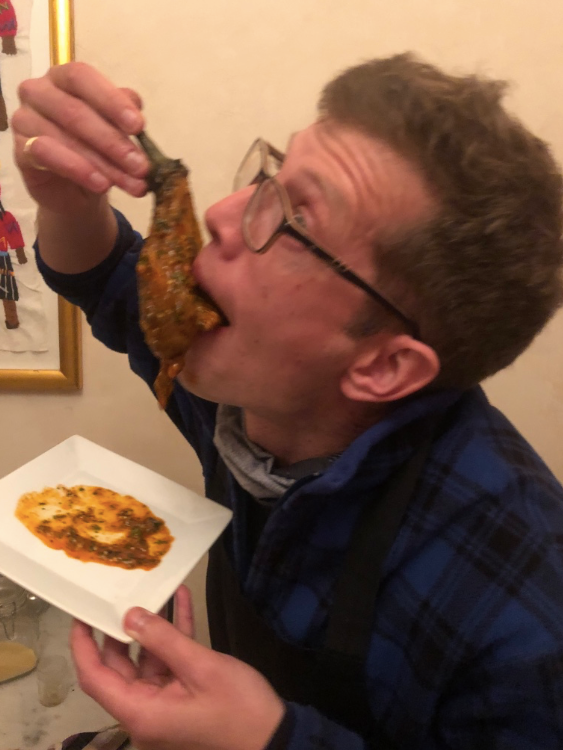 We had our blistered aubergines first. They were smothered in a chermoula that was out of this world. You can't eat this classy but listen, class goes out the window when presented with good food!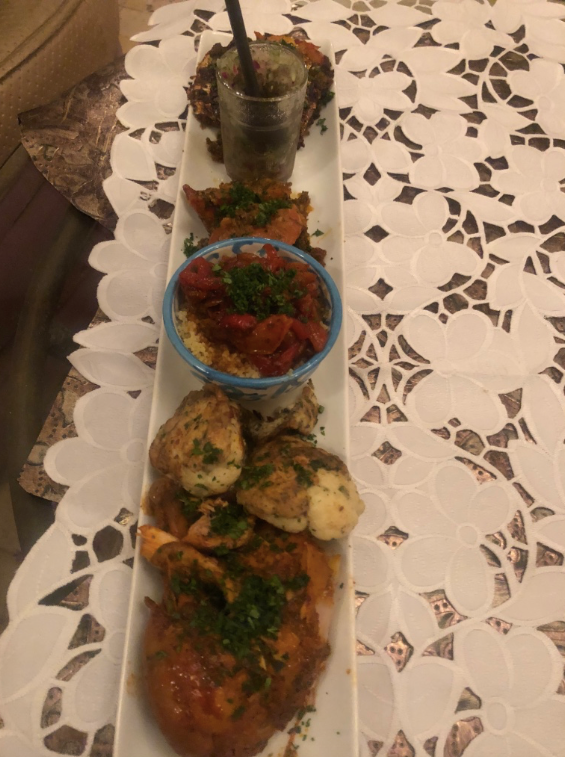 I thoroughly enjoyed the aubergine, couscous, sardines and everything else presented in front of me. I loved everything and literally wiped my plate clean as we toasted to my birthday with champagne that Edwina purchased for me. Once we were done eating, she brought out a homemade birthday cake that she lit up with candles and then proceeded to help my boyfriend serenade me. It was so wonderful and magical!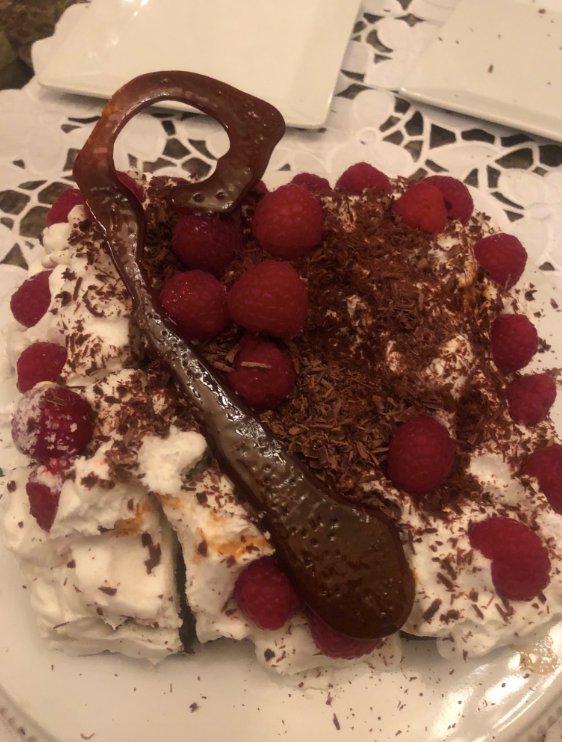 So what did I learn? Cooking classy meals is easy as pie with the right teacher. Moroccan food is freaking amazing. I do like sardines. Couscous is my best friend. Aubergine is literally my new homie.
If you're looking for the best meal in all of Marrakech, go to House of Fusion with Traveling Spoon. Edwina is fun, fabulous and full of great recipes. You definitely won't regret it and will wonder how you went on a trip to Marrakech without making a stop here.
Popular in the Community