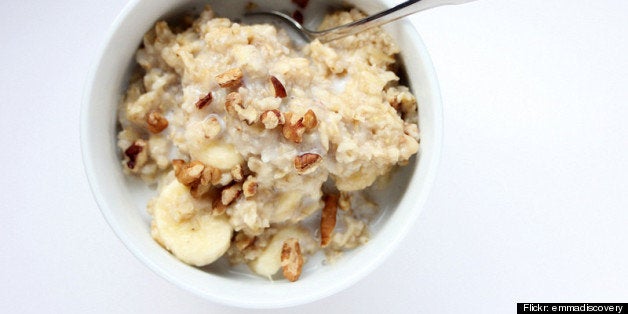 If when you think of oatmeal, you think of a paper packet of dehydrated sawdust flavored with fake maple syrup, you're doing it wrong. Those microwaveable packets of our youth are less delicious, less nutritious and less fitting of our abilities to make great things in the kitchen. We should know how to cook oatmeal from scratch.
A lot of people have never cooked their own oatmeal before because they just never considered how to do it. Great news: oats are like any other almost any other grain -- you just have to make sure you have the right ratio of oats to liquid. Like cooking grits on the stovetop, the type of grind or cut on your oats will affect the cooking time and method. The best thing about cooking your own oats, in our opinion, is that then you are free to flavor your oatmeal as you wish, whether that's with bananas and peanut butter, cream and berries or kimchi and Sriracha.
1 cup rolled oats
2 cups water, milk or a combination of both
Combine oats and water in a pot over medium-low heat.
Bring to a simmer, stirring frequently.
Once the oats begin to soften and the liquid thickens, you can add any flavorings you are using (salt, butter, honey, etc.).
Simmer and stir until the oats reach your desired texture and consistency. Top with goodies and serve.
Basic Steel-Cut Oats Recipe
1 cup steel-cut oats
3 cups water
Bring water to a boil in a saucepan, and stir in your oats.
Reduce heat to a simmer and cook oats until soft, 20 to 30 minutes, stirring occasionally.
If all the liquid has reduced before your oats are tender, stir in a bit more water or milk and continue to cook.
Before You Go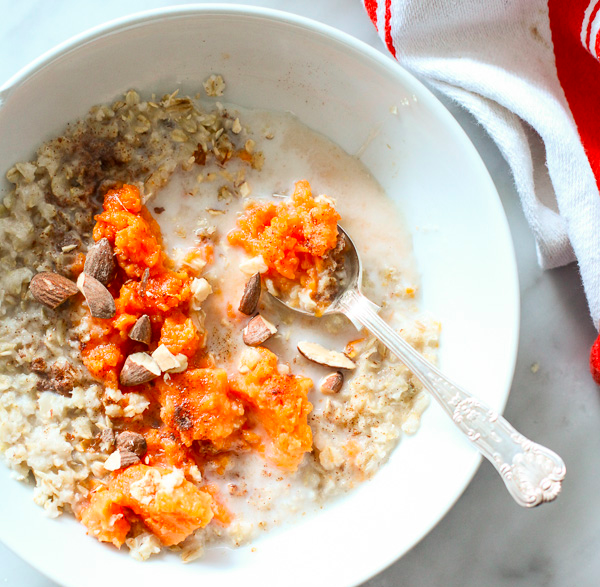 Oatmeal Recipes