I'm a vegetable lover. I eat vegetables at least three times a day: sautéed chard stirred into scrambled eggs for breakfast, a big garden-fresh salad for lunch and grilled corn and steamed potatoes as side dishes with dinners in the summer. I don't have much trouble eating enough vegetables, but I know I'm the exception, not the rule.
Related Link: 10 Low-Cal Dinners Packed with Produce
One in 4 Americans don't eat the 5 to 13 servings of vegetables and fruit (the number of servings depends on your calorie intake) that you're supposed to eat every day for optimal health.
Are you one of those that need a nudge to eat more vegetables? Here are 3 reasons to fit more in:
Lose weight: Fruits and vegetables are rich in fiber and recent research shows that consuming more fiber can help you lose weight.
Reduce your risk of heart disease: You could cut your risk for heart disease by almost 25 percent, suggests one study, simply by adding 3 servings of vegetables (or fruit) to your daily diet.
Fight cancer and Alzheimer's disease: Eating vegetables (and fruit) in a variety of colors provides you with a variety of phytochemicals, some of which act as antioxidants that may help prevent heart disease, cancer and Alzheimer's disease.
Related Link: 20 Slimming Vegetarian Dinners
Probably the excuse I most often hear people give when they say they don't like vegetables is that they don't like how vegetables taste. I think it's partially because those vegetables were overcooked (and mushy—ew) or not prepared in the tastiest of ways.
Related Link: 30-Minute Summer Dinners Filled With Fresh Veggies
So here are foolproof ways to cook 20 favorite vegetables that bring out their best flavor. And since it's summer, and many of these vegetables are at their ripe and delicious best, bursting with nutrients, it's the perfect time to enjoy them! For all of these recipes, start with one pound of untrimmed vegetables. For our complete guide to cooking 20 vegetables—with details on how to grill, bake, saute, steam, roast, braise or microwave your vegetable of choice—click here.
Related Link: Get several vegetable servings at once with these Fresh Summer Salad recipes
PHOTO GALLERY
20 Vegetables And How To Prepare Them
By Carolyn Malcoun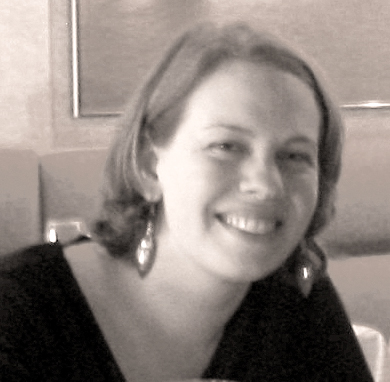 Carolyn Malcoun combines her love of food and writing in her position as associate food editor at EatingWell. Carolyn has a culinary arts degree from New England Culinary Institute and a degree in journalism from University of Wisconsin--Madison. Carolyn enjoys cooking, gardening, hiking and running in her free time.
More from EatingWell:
REAL LIFE. REAL NEWS. REAL VOICES.
Help us tell more of the stories that matter from voices that too often remain unheard.