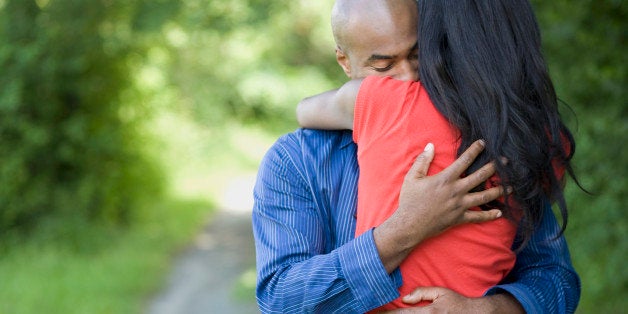 When tragedy strikes or life knocks you down, how do you cope? What can we do to face life's most difficult moments with grace? Here's four ideas:
1. Don't hide or fall into silence thinking you are alone. When something bad happens, we tend to close off and not to talk to anyone because,"they don't understand me, " or "they haven't been through this." But, as harsh as it might sound when you are struggling, the reality is that nothing you are going through right now is unique. One of the greatest ways to cope is to realize you are not alone and to get social support. Call a friend. Go to a support group. You might be surprised how many people care and can help and provide perspective.
2. Define your meaning. When something bad happens, ask, "What does this mean to me?" Find an optimistic meaning for what you are going through, even if it seems like nothing good could come from it. You will get stronger if you decide the meaning of the event is there to teach you something, to allow you to grow, to urge you to change or be kind or take action. What lesson can be learned that will make you better or happier or more successful in the future?
3. Keep your perspective. Remember, you've been through tough times before and your circumstances will change. The struggle will lessen. It will hurt less one day. Trust things will improve. This too shall pass. Even if life sucks right now, you have to believe things will get better, there will be light soon, you will make it through. Remember your blessings and strength and values and dreams... those things will keep you grateful and ready.
4. Keep a vision of the future that draws enthusiasm, excitement and engagement. No matter what, every single day, keep your enthusiasm for the day and for tomorrow alive. You control the meaning you give things, and thus the energy and emotion of your life. Keep a bright future at the forefront of your mind and everyday take at least one step toward it. You can do at least a few things today to move yourself forward. You are stronger than you imagine and a brighter day will be here soon.
Brendon Burchard is one of the most followed personal development trainers of our time, and a Global Top 100 Most Followed Public Figure on Facebook. He is a #1 New York Times bestselling author whose books include The Motivation Manifesto, The Charge, The Millionaire Messenger, and Life's Golden Ticket. Brendon is also the star and executive producer of the #1 self-help show on both YouTube and iTunes, and his social media posts reach over 10,000,000 people per week worldwide. A popular seminar trainer and speaker, he was recently named by SUCCESS Magazine as one of the world's Top 25 Most Influential Leaders in Personal Growth and Achievement, along with Oprah, Deepak Chopra, Joel Osteen, Arianna Huffington, Dave Ramsey, Dr. Oz, and Facebook's Sheryl Sandberg. Entrepreneur Magazine rates his marketing seminar for thought leaders, called Experts Academy, as one of the Top 5 Must-Attend seminars for entrepreneurs. Larry King calls him "one of the top motivation and marketing trainers in the world." Recognized as a thought leader in human motivation and business marketing, Brendon is the recipient of the Maharishi Award and he sits on the Innovation Board at Xprize Foundation. Visit his website or blog for more information.