"Help me create a kid (and budget!) friendly living room that's meant for adults" was the plea that a Decorist customer sent to us. He was looking for something that felt complete but not too formal, modern and clean but warm and inviting. This living room, designed for a young family starting from scratch in their first home, is full of good tips when creating your own living space.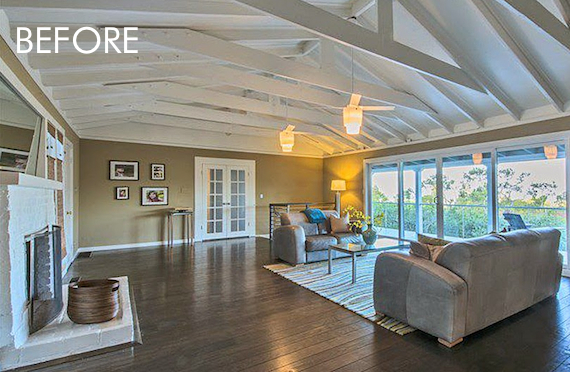 Ta da! Decorist Designer Chrissy suggested a layout and furnishings that make the room feel bright and inviting to everyone, whether you're four or 40. Read on for her tips.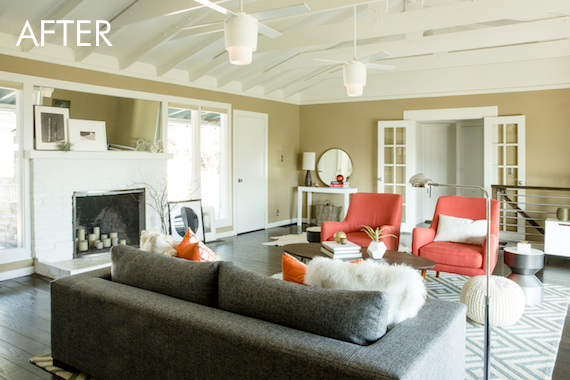 Pick a bold color to add in doses. An overall neutral palette is a smart bet from a budget perspective - it's easy to change out textiles and smaller décor items to keep it looking fresh. But adding one or two bigger pieces in a bright color will keep your neutral palette from feeling flat and drab. We love how the orange chairs pop!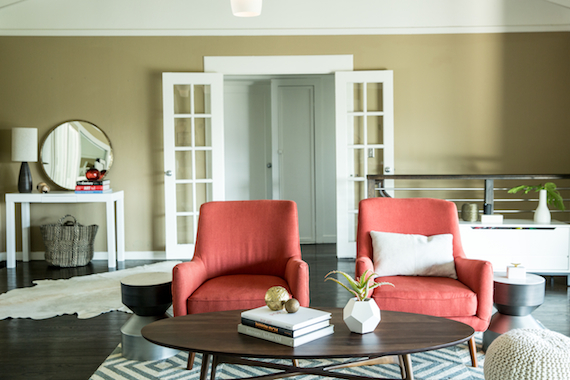 Keep the space versatile with poufs and easy to move furniture. If you want your living room to be the spot for everything from building a Lego castle to hosting a wine and cheese night, then a few knit poufs and lightweight side tables that double as stools are a worthy investment. Along with adding texture and dimension to the room, these pieces are an easy way to add additional seating when you have guests. And they can easily be moved aside for the Lego spread - bonus!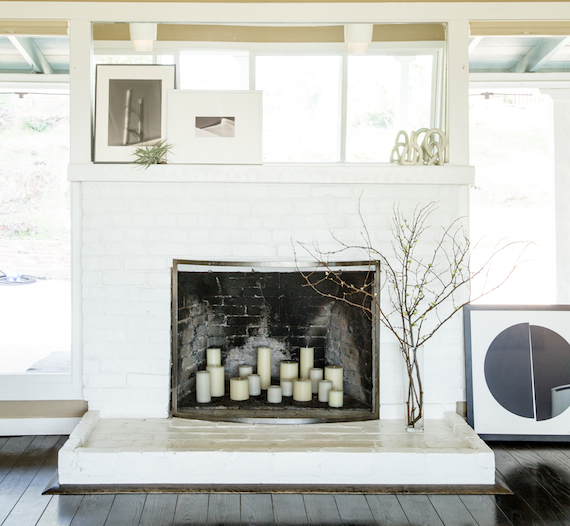 Add a vase of branches for a sense of nature. We love the way a plant or flowers can liven up a space, but sometimes they're just one more things to take care of. A vase of tall branches offers the same feeling of bringing the outdoors in - in a seriously low maintenance way. And even when they aren't blooming, they make a statement!
Think outside of the box with your storage! Who says toys need to be stored in ugly plastic bins? There are so many gorgeous baskets (or even an unexpected roomy tote) at a range of price points. Storage that doubles as décor also makes cleanup a cinch.
Have a quick design question? Try our complementary "Ask A Decorist Designer". Need more help pulling your room together or creating a fresh new look in your style and budget? Learn more about our flat-fee Decorist Room Makeover.
Popular in the Community