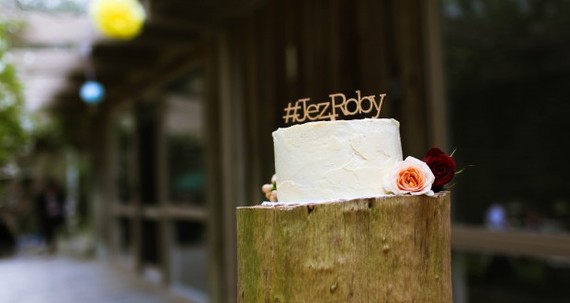 What if we rethink this old tradition, get creative, add a bit of hustle and use the latest tech? And if you like, do it for a cause. That's what I did with my digital wedding.

It was early February and I had just recovered from a tidal wave of emotions that, based on intermittent glimpses of memories that farewelled the year 2013, often shifted from feelings of guilt to gratefulness and joy at any given moment.
And while we felt extremely grateful, there was little cause for celebration. Thousands perished, and those who survived faced hopelessness and an almost impossible road to recovery. You can read about it in the Female Founder Diaries.
2013 was also the year my partner and I talked seriously and joyously about marriage. I was, however, battling with familial expectations and the social pressures to put on some version of a white, fairy tale wedding. One that a romantic, dreamy-eyed young girl, may have fantasised.
The thought of planning a traditional wedding overwhelmed me. It's full of rules, tradition, and expectations that, for the most part, I cared little for.
In my mind, my partner and I would elope to the tropics where, in between swimming, snorkelling, romantic walks along the beach and pina coladas, I would Skype or Slack my team in a hammock under the shade of a bent coconut tree. Then we would come home, have brunch with friends and casually announce what we got up to in the powdery white sands of Boracay.
That is my perfect wedding.
So, when I heard that my mother had a plan to breathe life into a devastated town; to bring hope and transform the lives of a community through entrepreneurship, I had a compelling reason to have the wedding others wanted.
But I would do it my way.
This is how I pulled it off.
1. Partnering with heart-centred businesses
I knew when I committed to this crazy idea that it was far bigger than me. In fact, it was no longer about my partner and I, or our wedding. I needed the help of heart-centred businesses and individuals who believed in what I was doing.
Jason Galetti of G'Day Chef provided an amazing grazing table of beautiful cuisine. Jess Jones, founder of women's business networking group Soar Collective (and who happens to be an event stylist and wedding planner) helped plan and create a stunning garden setting. Ajana, an online retailer of handmade organic lifestyle and skincare products provided our humble setting with little luxuries for all to enjoy.
2. Wedding app and website
I created a wedding website and app using Appy Couple. It handled everything from invites, RSVPs, and registry, to guest book, photos, and chat.
We published our story, managed the guest list by connecting my email and Facebook account, and kept everyone updated on the go.
Guests took photos with the app and I had full control to edit or approve the ones I liked, stream photos in real-time, and share on social media. The privacy setting also allowed me to control who accessed my wedding website and app, with various permission settings.
For only $35, I completely eliminated paper invites, coordinated my entire wedding and saved a ton of money.
3. A wedding venue via Airbnb
Keeping with the digital theme, I ditched traditional wedding venues and opted for Airbnb where I found a beautiful holiday home large enough to hold a small event. The property, which had a stunning verdant, woody garden, pool and tennis court, was perfect for an intimate gathering of family and close friends. Airbnb's referral vouchers provided my guests a tidy discount.
I knew Uber was about to launch in the area for the summer so it was the perfect opportunity to partner with the ride-sharing app. With a little hustling, I convinced Uber to come on board and provide all my guests a generous Uber credit using our special promo code and wedding hashtag "#jezroby".
5. Indiegogo as wedding registry
There were no gifts at my wedding. Instead, I asked guests to contribute to my crowdfunding campaign on Indiegogo. It was integrated with my wedding website and app, making it super-easy to contribute straight from the app. The good folks at Indiegogo also gave me media support and featured my crowdfunding campaign on their platform.
A digital wedding would not be complete without a social media hashtag. #JezRoby featured as our cake topper and chalkboard signage. There was no live tweeting, however. Yes, it was a digital wedding but some things are too precious you want to live every single moment.
Calling all HuffPost superfans!
Sign up for membership to become a founding member and help shape HuffPost's next chapter