Whether you are a parent, an educator, or anyone who's working with kids, you might have previously looked for ways in which you can create educational or fun materials tailored to the needs of the children you're sharing them with.
If you're looking to create your own free book or e-book, you can use Canva to do just this and I have 4 quick steps for you:
1. Find a theme for your book. Currently, Canva allows users to find even free photos and illustration. For this tutorial, we are going to choose the "circus" theme.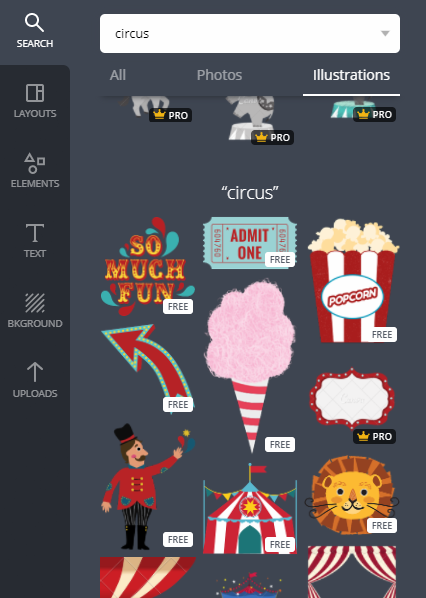 2. Pick a template. As a beginner with no knowledge of graphic design, you might want to choose a template instead of starting from scratch.
Alternatively, you can go to Canva's search option for Templates to find templates easily and according to specific themes and interests. Here's an example on how you can find children's book cover templates: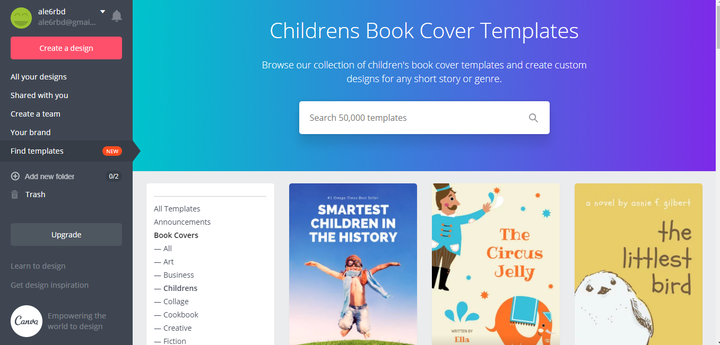 3. Edit the template according to your preferences. You can change everything be it text, an illustration, a photo, or the background.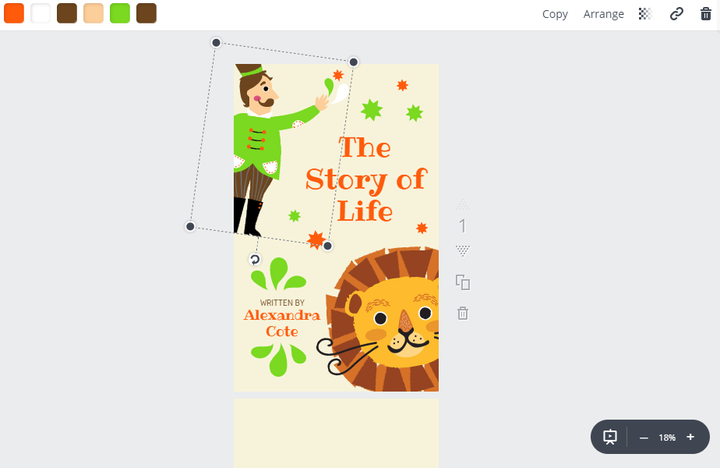 It's up to you if you want a simpler book or one that's complete with chapters and longer text. Remember to adapt the book to the age of the children you are working with and to create any type of material accordingly.
4. Check your book for any mistakes and then you're ready to download or share it. I recommend that you save any e-book or similar content as a PDF file.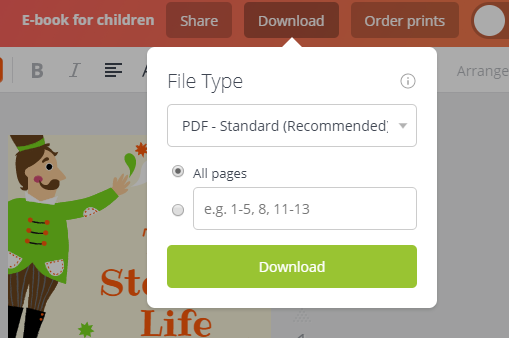 Tip: Use bright colors for illustrations or pictures and easy-to-read text.
And here's the final result:
You can also take a look at my Canva tutorial on YouTube to learn the secrets of this tool.
Related
Popular in the Community