As World Communication Forum became so big and independent, and its seventh addition will be held in Geneva, the place where global politics and economics meet, we have decided to start with a new project. The idea of it is to publish our own World Communication Forum book. Therefore we have asked our speakers and other communication professionals to share their thoughts and experience with us. As the book is dedicated to the 7th addition of the Forum, its presentation will be held in Geneva during one of the Forum days from the 13th till 17th of March 2017. But we would also like to publish the most interesting parts of the book here specially for you. So, meet the first chapter. Everything starts with an idea and communication also.
Chapter 1: Birth of the Idea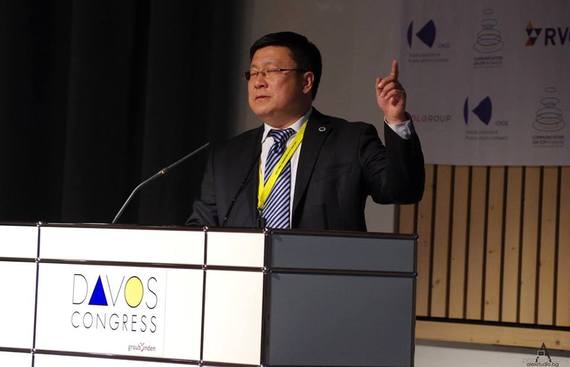 It would be better to start not from the birth but from the moment of conception. I am sure it is only possible when there's love and your wings widely spread in flight. It happened to me when I discovered the world of financial communications and when I first touched the global industry while preparing for IPO at the London Stock Exchange with the energy company I worked for as head of the PR&IR department.
Integration of financial relations into the activities of my department, building competence in the basic business processes of the company and communication with the global communications market players become the environment in which my understanding of the profession burst open so wide that there was a moment during a London-Moscow flight when I thought: "What are the great things I really want to do in my profession? Where will they carry me, these wings of consciousness and understanding that all processes are interconnected, that reputation assets influence the business results?"
It was at that moment when the idea was born: to make a worldwide Forum where real professionals would gather - those who understand it's communication that drives the very meaning of growth, colleagues who have managed to overcome the complex of being "the fifth wheel" and who are ready to make an influence in their profession and help its community grow.
It was the end of the 2008. The whole world was immersing in a global financial crisis. The IPO of the company I worked for did not happen as desired and my position was closed down.
Therefore in January 2009, the newborn idea started its real earthly life.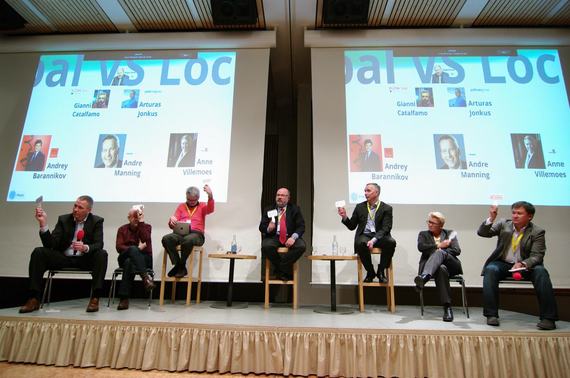 Our first steps were to register the domain forumdavos.com and launch the market analysis. I'd like to make a pause here and explain in more detail that important moment. Market analysis, finding the niche, and working on a business plan are usually processes that precede the shaping of the idea. We did it vice versa: the idea was born from our wings themselves, from a passionate desire to turn this world into a more perfect, more conscious and more ethical place - by doing what we can do better than others: professionally growing reputations and brands, promoting bright ideas and bright people.
Then, of course, we had to do some analysis. Our study of the events market in the field of communications demonstrated that the environment was extremely competitive, which is obviously quite normal and growth-stimulating.
As we all know, events can be divided into two categories: those aimed for companies (exchanging experiences and witnessing agencies' self-advertising) and those targeted at the agencies themselves (best practices from anglo-saxon gurus). The events that prevail are of a certain business niche/industry and tied to a certain result, because it is what makes companies pay for the participation. In general, that feels more like an exciting training course...
In turn, we wanted to expand the borders of the educational model in communications and make the Forum a really useful platform for of a maximum diversity and expertise encounter, where the most appreciated concept would be the understanding of the value and individuality of each speaker and, what is more, of each participant. We wanted to cancel the model of gurus coming just to step-out and disappearing straight after, thus neither participating in a discussion, nor in the networking itself. We wanted to offer a special atmosphere, gathering professionals who are equal in their uniqueness to our industry's practice.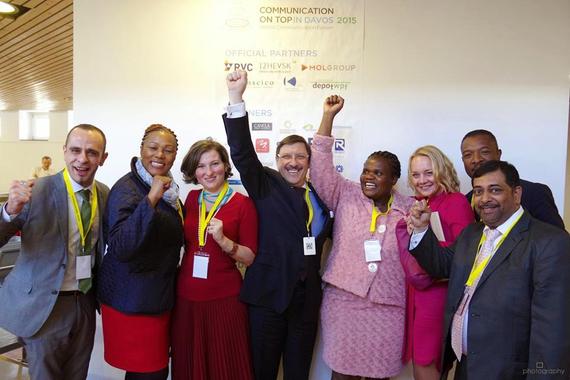 Secondly, we understood that if there may still exists a classical PR in the form of media relations, it will not be forever, because the industry is actively integrating - companies become media themselves, top managers and even ministers become bloggers, and the old practices of mediation lose relevance: an employee of the company or a consumer may acquire the status of a brand-ambassador or a brand-killer. Communications have become fast and transparent, there are no more 'sleeping dogs'. It means specialists should cross the standard niche borders, enlarge their identity, and, complying with the new requirements of the market, not try to form the next PR, GR, media, IR or event-management, but upgrade their expertise to the highest professional level.
That is why from the very beginning of the Forum we invite participants and speakers who have a wider understanding of the brand-new industry of communications.
Thirdly, there was the ambition. The good, healthy ambition to form and consolidate a global professional community of dedicated communicators which didn't seem to exist in the framework of all events and associations we came across, when analyzing the market... Yes, we are a service, we are a business, even, but how to explain to our bosses why they need press releases or media monitoring, how to approach the meaning and value of reputation, how to check whether KPI is possible in a business extremely difficult to weigh, digitize, or translate in man-hours? ... These were the questions about the communicator's proper place in the company hierarchy that got discussed at conferences and forums. From the very start, we set the bar much higher: we intended to influence the world, to change it, to be a driver of global culture and shape the ethics of the future. With these thoughts we started to prepare our first Forum.
Today, looking back and remembering all that we have done, all problems that we have solved, all people that we have met, and looking at these impressive numbers (7 years Forum • 58 countries • 263 speakers • 125+ partners • 28 personal + 7 corporate C4F awards etc.) I understand that one accidental idea has become a project of my life. Therefore never underestimate or ignore your ideas, even if they seem impossible at first sight.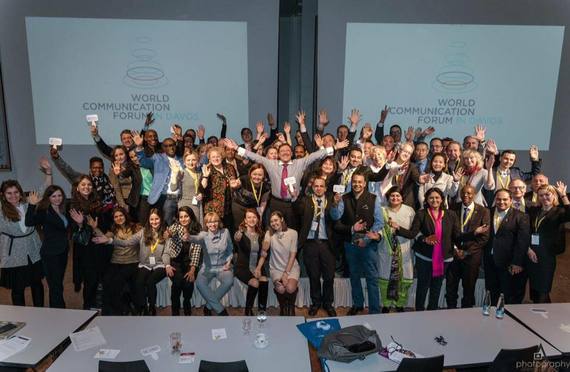 Calling all HuffPost superfans!
Sign up for membership to become a founding member and help shape HuffPost's next chapter