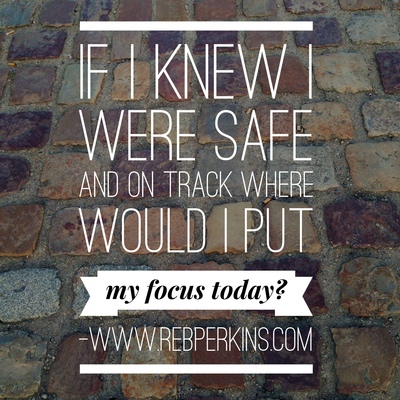 "Right now I need peace in my head and in my life. I don't want this see-saw that I'm living, I want more balance. The extremes of pain vs pleasure, thirst vs drowning, tears vs laughter, sickness vs health are causing me to feel so out of kilter, lacking in energy and utterly, mind numbingly exhausted."
Struggling to find a safely filed document at the weekend I came across the above quote which I wrote almost seven years ago whilst writing up notes following a session with my coach. I've read it over and over again this morning. I remember so very clearly being in that place writing how I felt back then. And how, little by little, imperceptibly at times my life has moved forward. Today, I'm smiling reading it.
Today, I do have peace in my life (and in my head). I am happy in my own skin. It's taken a while, and I'm still a work in progress. Back then, I hated the weekends my children spent with their father shortly after we'd separated. I felt so uncomfortable being on my own. I would often cry the whole weekend. I didn't know what to do on my own or who to turn to. It didn't take long in reality to begin to love that time on my own. Although I am a sociable person, an extrovert, I learned to really appreciate my time on my own. I found peace within myself.
Today, I have balance in my life. I no longer live with the out of control see-saw I did six years ago. The highs and lows aren't the extremes they were, I take them both in my stride. Today, I am in control of my emotions (most of the time!), I do not allow external circumstances to control the balance I now have in my life.
Until we are comfortable on our own, until we understand and appreciate that our happiness does not depend on another person we won't find true peace and balance. That was the lesson I learned along the way.
What lesson do you need to learn to create a life in balance?
In your quiet moments what do you think about? What you like about yourself or what you don't? Your strengths or your weaknesses? How far you've already come or how much further you've got to go? All that went well or everything that sucked? The good conversation you had with your teen or the blazing row?

Decide what it is you want, and what having balance in your life will bring. What does a life in balance look and feel like to you?
Take out a piece of paper. Do some "unconscious" writing (writing without thinking too much, no corrections, no worrying about spelling or grammar, absolutely no editing -- it's a stream of consciousness). Write about your current situation, where you are and how it's making you feel.
Then write about how you'd like to feel in as much detail as possible. Day dream a bit in full technicolor. Let go of all thoughts of 'how the hell am I going to achieve this', that is of no concern for this exercise. Enjoy the thrill of writing the script to your life -- what is 100 percent for you? Go on, give it a go. What have you got to lose?
"When you come to the edge of all the light you have, and must take a step into the darkness of the unknown, believe that one of two things will happen. Either there will be something solid for you to stand on - or you will be taught how to fly." -- Patrick Overton
Ask yourself these questions
• If I knew I were safe and on track where would I place my focus today?
• What do I know to be true right now?
• What do I need right now in this moment?
• What's best for me?
These are questions my coach asked me the day I wrote the quote at the top. By answering them I moved forward in my life to a much more peaceful, balanced and fulfilling place.