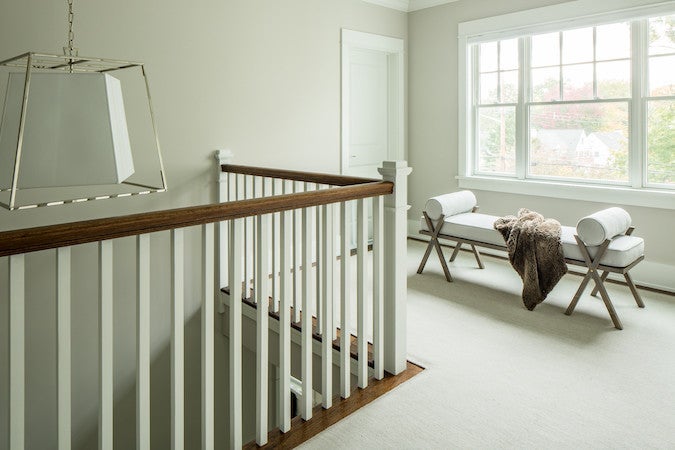 Your home should be a respite from the hectic pace of daily life. But realistically speaking, that doesn't always happen. Wether you've got kids, a spouse, or roommates, it can be difficult to gather the time and space for some peace and quiet. Rest easy. Our senior designers have these tips for creating a quiet space in your home.
Underused Spaces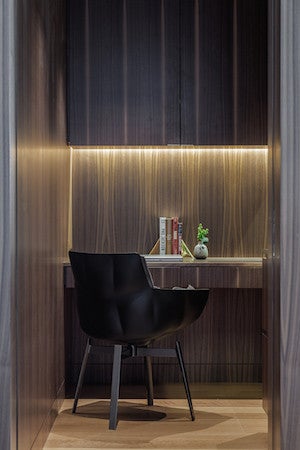 When trying to create a quiet space in the home, consider transforming any underused spaces into a mental vacation destination. In this San Francisco luxury condo, we turned an underused hallway into a sleek home office. Dark wood provides a soothing space for concentration, and the office's placement guarantees some peace and quiet.
Table For One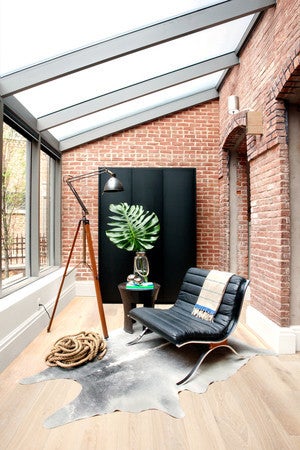 When creating a quiet space, you want to communicate to the rest of your household that this is your alone time. And there's no better way to do this than to forgo any extra chairs. In this Sag Harbor loft, we placed a single chair in the patio enclosure. With a clear glass ceiling, it's perfect for stargazing, solo.
Pick an Unconventional Place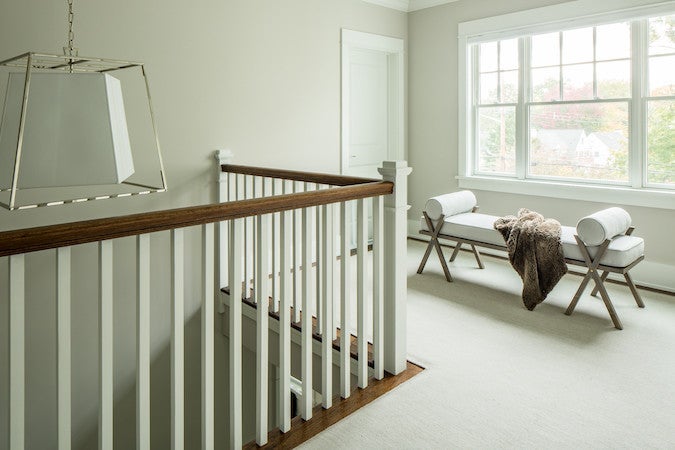 When designating a quiet zone in your home, pick an unconventional place, somewhere the rest of your household won't know where to find you. In this Westchester family home, we placed a small bench at the top of the stairs. It overlooks a vegetable garden, and is secluded from the rest of the home, making it the perfect quiet space.
Off the Beaten Path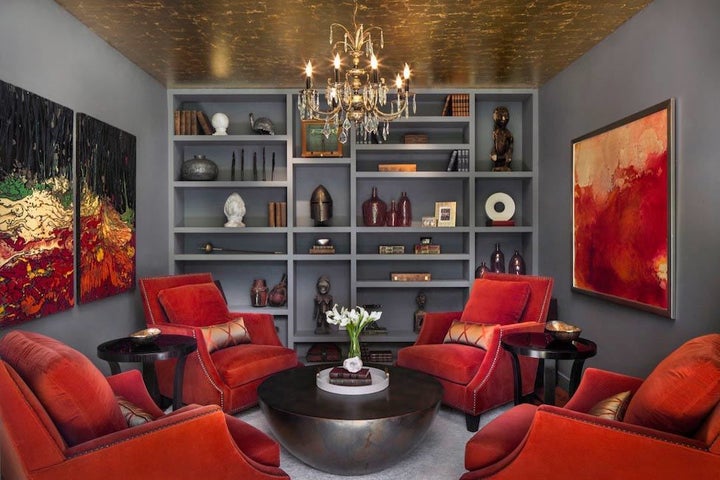 Less foot traffic means more peace and quiet. And so when creating a quiet space in the home, pick an area that's off the beaten path. In thisGreenwich Connecticut estate, we turned a windowless closet in a beautiful home library. With plush velvet chairs and a pressed gold ceiling, it's perfect for unwinding at the end of the day.
Room with a View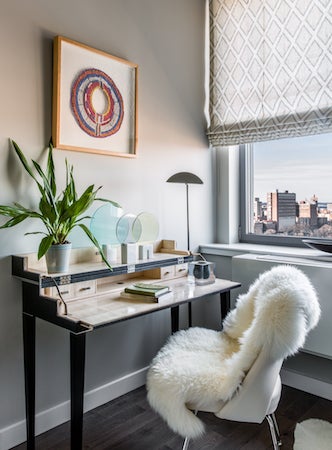 A window is optimal for creating a serene and relaxing environment. Perched above the noise of the city, this Central Park West penthouse features city views that makes it perfect for unwinding. Just make sure your window is soundproofed.
Paint the Walls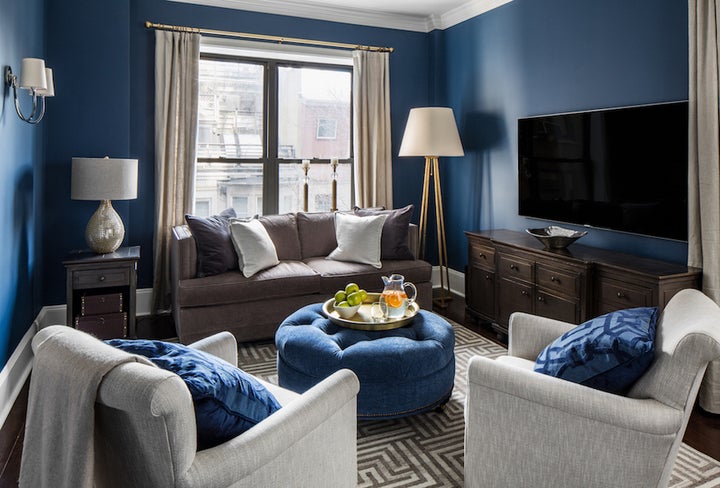 If you're trying to create a quiet space in the home, go for dark or neutral colors. It'll create a soothing environment where you can unwind with your own thoughts. For this Upper West Side man cave, we painted the walls a soothing and sensuous royal blue.
Quiet Space Hiding in Plain Sight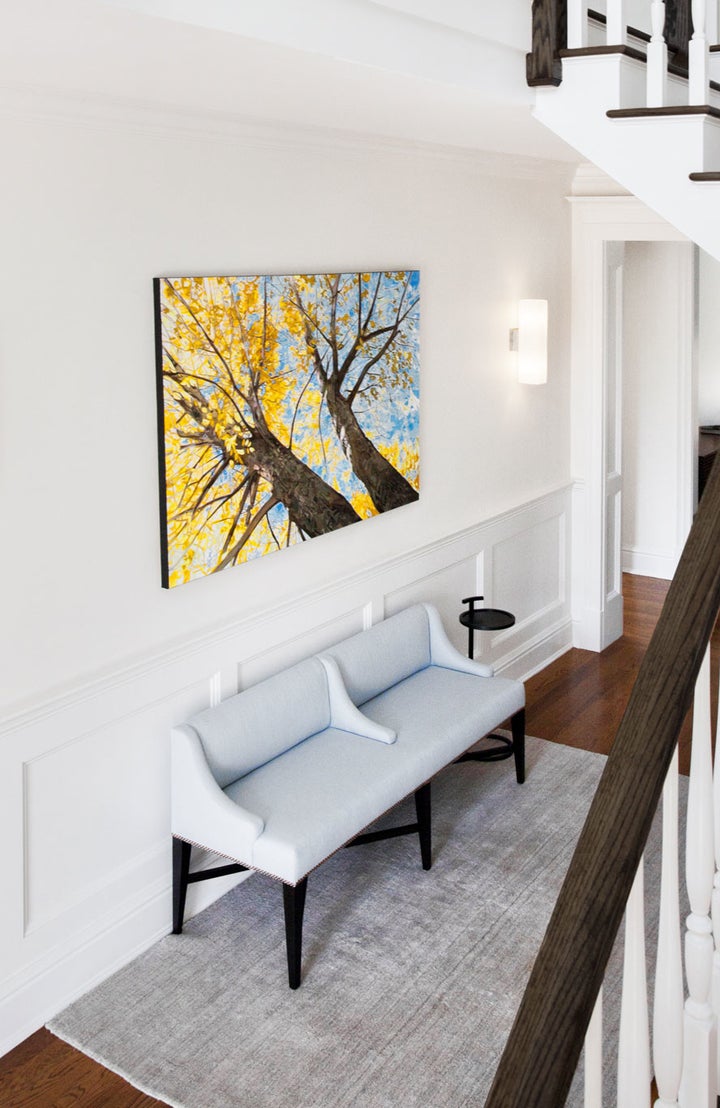 You can't always hide in the attic. So if you're trying to create a quiet space, go for something a bit counter-intuitive. Consider the foyer for a little mental vacation. The foyer in this Connecticut colonial is the perfect space for getting away from the rest of the family. The blue settee doesn't hurt either.
Popular in the Community