With just a simple plan and an hour of prep time, you can create a fun and cozy game night that your entire family will love. Let's face it, life is fast and everyone is busy. However when all is said and done, life is about making the time you spend with your family truly memorable. Be careful when you plan your family game night, you just may spur on a new family tradition for years to come!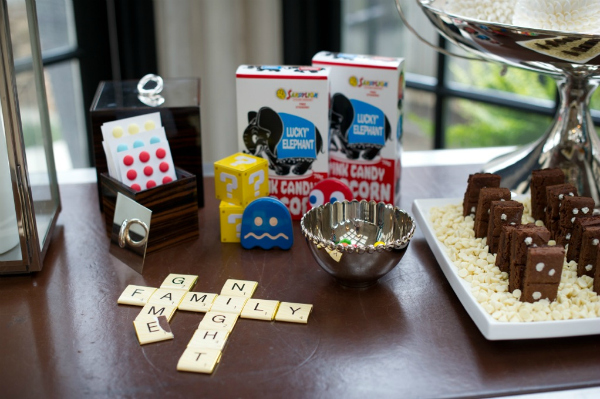 Create a Simple Set-Up with Games that Everyone Loves
The most important thing to consider when you plan your Family Game Night is deciding which game(s) you want to play. Choose a game that is fun for all ages, that everyone already knows how to play and won't turn "Family Night" into "Fight Night." Why? Because you want this to be a bonding experience that could turn into a fabulous family tradition for years to come. There are more than enough outside influences pulling your family in so many directions. By making this a super positive vibe for your family, they will want to do family game night more often. A great "go to" for your game night is Monopoly as chosen here. We also had Operation, Pictureka, Old Style Charades and Bocci on hand.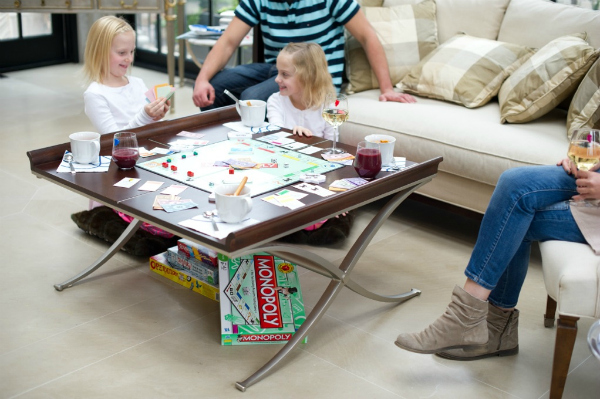 Let the kids get comfy and settled in with their favorite pajamas and slippers. We put our two little game players into these fun hot pink pajama bottoms and the fluffiest slippers we could find.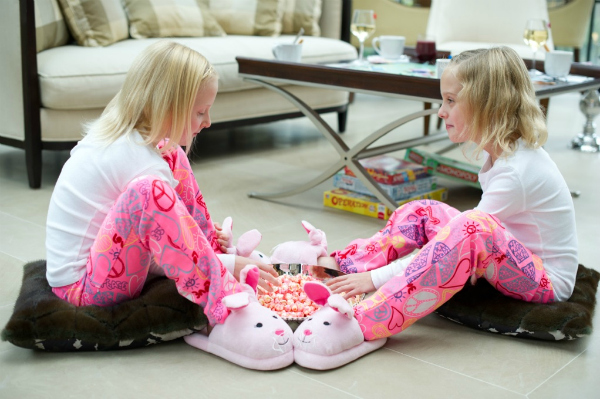 Easy Baking meets Family Bonding
Family Game Night needs to fit into your family schedule, but your window of time can be short for this fun get together, so keep it super simple. Start your baking process while you are warming up your chilli for dinner (see "Dinner Made Easy" below). Whether your kids help to pour the mix, stir the batter or just take in the intoxicating smell of the brownies while they are baking, this will get your the kids in the mood to hang out. All it takes is some brownie mix, pre-made vanilla icing and white chocolate chips, and you have the ingredients for these delicious brownie dominos, standing up and all.
MBParty Tip: Once the brownies have cooled down, cut into small rectangles (roughly 2" by 3.5") and slice a line halfway thru the middle of the brownie. Add small dots of vanilla icing to look like dominos. Stand the decorated brownies up in 2 lines on a plate and add white chocolate chips around the base to help stand them up straight. (This display took us 3 regular size bags of white chocolate chips.)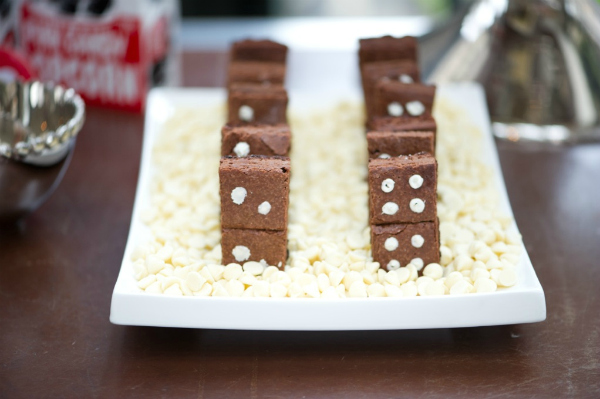 Fast and Healthy Appetizers make the Perfect Combination
So let's do a little recap. You have picked your games, figured out which night of the week works best for the entire family and have got the baking and family bonding down pat. The good news is, even though you are keeping it simple doesn't mean you have to give in to fast or unhealthy foods. Try bite size sushi as an appetizer with these fail proof chopsticks for both kids and adults before dinner. You can find pre-made mini-sushi at any local grocery store, with the ginger and wasabi ready to go. If there are any vegetarians in the family, you can serve the avocado or cucumber rolls like we did here.
MBParty Tip: Keep in mind that everyone will be playing games with their hands so keep everyone's hands clean until dessert. Look for easy "one bite" foods with forks, spoons, skewers or chopsticks.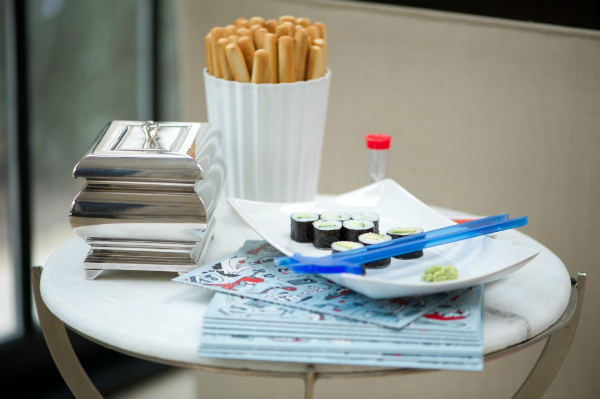 One Menu for Everyone equals Dinner Made Simple
Remember not to re-invent the wheel here. You can make chilli look like the best thing since sliced bread with the right presentation. For the adults, we shaved big chunks of parmesan cheese and added deli style bread sticks. For the kids, we stood up the oversized gold fish crackers to look like they were swimming in the oversized mugs of chilli.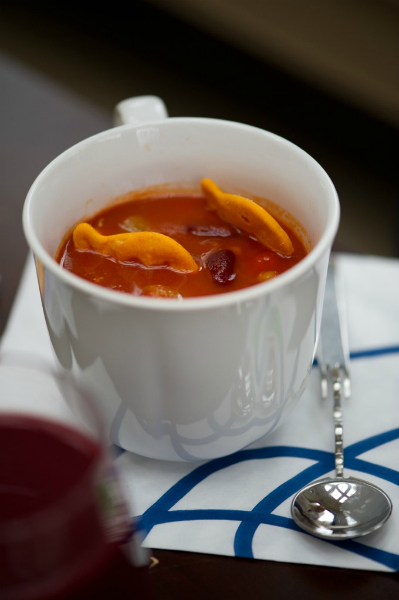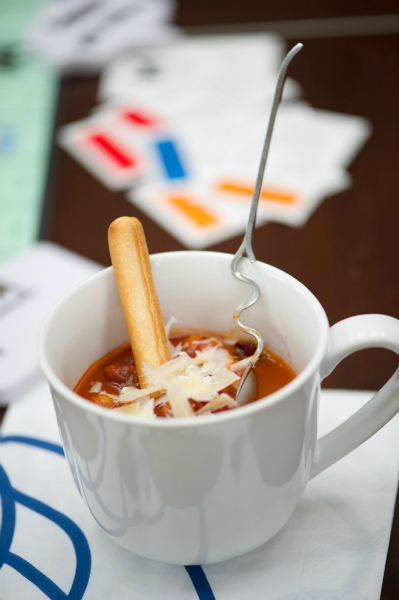 Now for a Sweet Little Treat

Make a simple display on a separate table of fun retro candy like these Pac Man candy containers and Pink Elephant Popcorn boxes. The kids and the adults will both love these cool containers. Then for the final touch use chocolate scrabble pieces to spell out a few fun words.
MBParty Tip: We made this sweet treat table far enough away from the game table so that no one got distracted from the game.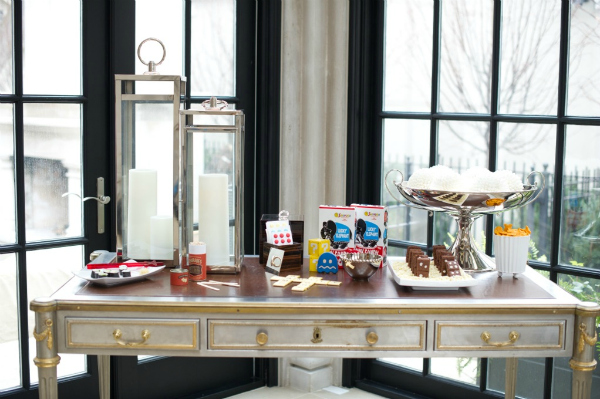 All Photography by Click Photography | Courtesy of HGTV.ca