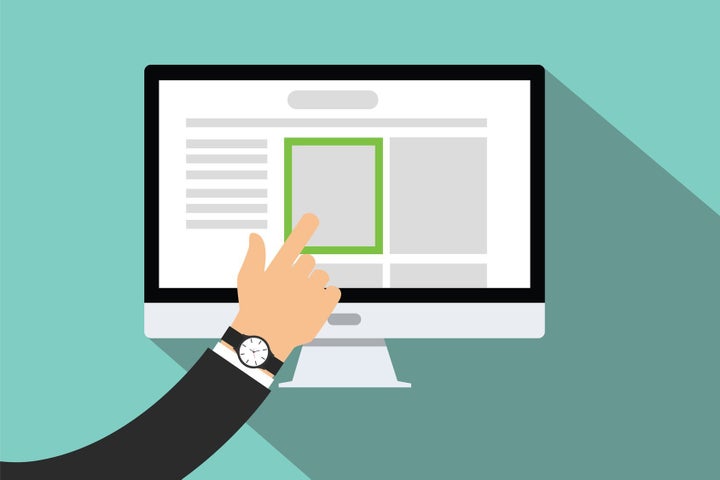 Creating a website for your business doesn't have to be a headache and it certainly doesn't require hiring an expensive design agency to create it for you. Depending on the type of business you own, there are several quick and affordable solutions.
There are three main categories of business websites:
Simple and informative website that provides basic information about your business
E-commerce website that allows you to sell products or services
Content-oriented website that primarily relies on a blog format
Simple and informational websites
A simple and informational website is the easiest type of website to create, and is usually takes the least amount of time. In fact, this kind of site is usually the cheapest option as well.
If you simply need a website that shows basic information about your business such as brief overview of your products or services, your location, and a contact form, then this could be the way to go.
The best way to create such as website would be using one of the drag-and-drop services such as Wix or Weebly. Both these companies have free plans, which means you can get started right away without spending a dime. However, for serious business owners it would be wise to subscribe to one of the paid plans in order to get better features such as website stats, video and audio support, removal of their branding, and so on.
E-commerce websites
The next type of website is the most common revenue-generating website, which is the e-commerce website. That includes a website that allows you to sell products or services to your customers. Although there are many available e-commerce solutions, the two most popular ones are Shopify and WooCommerce (using the WordPress platform).
Shopify is a hosted solution, which is much easier to get started with than WooCommerce. You simply sign up for an account, add your products, and start selling. There are many themes and extensions available so you can customize your site quite a bit.
The main downside of Shopify is that if there is not an extension available, your options are limited. You don't really have direct access to the source code, so you have to make it work with what they provide. However, they do have most of the important features so just about all businesses can use it.
WooCommerce is an advanced WordPress plugin that allows you to turn your regular old WordPress website into a full fledged e-commerce store. Although WooCommerce is harder to implement and start using, it gives you full access to the source code, which means you can literally do anything you want with it.
In fact, if you already use a WordPress website, implementing WooCommerce becomes much easier. You would simply need to install the plugin and then find a compatible WooCommerce theme to use. If you're a WordPress developer, you will appreciate WooCommerce's documentation and additional hooks it provides for extending the functionality.
Content-oriented websites
And finally we have the fastest growing websites, which use a blog platform to publish blog posts. In my work experience, most of our websites are revenue-generating blogs, so becoming familiar with WordPress was a requirement. If you're a web developer, it's crucial to learn everything about WordPress. And if you're a business owner, it's wise to familiarize yourself with the WordPress admin interface and website maintenance.
There are two ways to use WordPress. The first way is the easier and faster way, which involves registering a WordPress.com account and creating a hosted blog. This means you don't have to worry about installing WordPress, getting web hosting, or a domain. However, this will also box you in a bit as not all WordPress plugins are allowed on WordPress.com blogs.
The other way to use WordPress is to get your own web hosting and domain and install the blog yourself. Many hosts include a 1-click WordPress install these days, which makes getting started super easy. But if your host does not, you can follow this tutorial to install WordPress in under 30 minutes.
A self-hosted WordPress solution is the most versatile and future-proof way of using WordPress. It gives you total freedom to do anything you want with your website. The only caveat is that it also allows you to install junky and poorly coded plugins or themes that might break your website, and it means you have to take the security of your website into your own hands.
Other articles from AllBusiness.com:
Haris leads the creative and growth strategy at Bacic Media Group, a data publishing agency focusing on knowledge sharing and consumer education. If you enjoyed this article, you can also follow Haris on Twitter.
Related
Popular in the Community