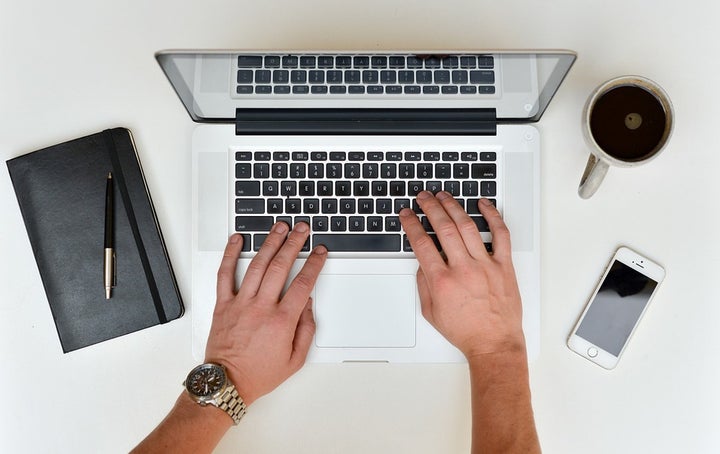 Many business visionaries will agree that a company's vision is a perfectly-crafted statement that enunciates the ethos of the company. Simply put, the vision is a picture of what success means to an entrepreneur in a time bound scenario.
Your company's vision should clearly express the value you bring to the table and explain how your product/service will make a difference in the lives of your ideal customers. An effective vision statement defines the core ideals that shape a company and can be used as a point of reference, in difficult times.
In this rapidly advancing market scenario, several businesses continue to operate without a clear vision statement. This may work well for a certain period of time, but such organizations might be compromising on their potential.
A predefined vision statement can help you steer the company's growth in the most strategic manner.
The following aspects can guide you in the right direction when defining the vision for your company:
#1 - Assess the Business Landscape
It is never a good idea to dive into the ocean without knowing what may be dwelling in it! Knowing the market landscape will prepare you for your untraversed journey. Along with a thorough competitive analysis of the marketplace, examine the other external factors that can affect your company's performance.
PEST analysis, a situational analysis of the political, economic, social and technological factors, is the standard procedure followed by many companies to assess the market. This analysis will help you define your vision statement while taking into account the economic forecasts, industry developments and probable market trends that will affect your business.
Be open to suggestions from your staff, appreciate their contributions, and find a workable solution to include those relevant to the vision statement. Formulate strategies to tackle unforeseen problematic situations as being prepared for the future can be a great way to secure your business.
#2 - Draw Inspiration to Dream Big
Your company's vision should energize and excite you and your team to work towards actualizing it. Dare to dream big and focus on one long-term goal rather than on several fleeting ones.
In the words of Jeff Bezos, renowned business visionary and founder of Amazon, "We (Amazon) are stubborn on vision. We are flexible on details. If you're not stubborn, you'll give up on experiments too soon. And if you're not flexible, you'll pound your head against the wall and you won't see a different solution to a problem you're trying to solve."
Along with your business acumen, you need to trust your gut when drafting your company's vision statement. It should seem like a strategically sound dream that is executable in a time frame. This may mean trying to develop/manufacture/design a product or service that you've always wanted to do, but have been discouraged by people. Believe in your dream, find people who share the same zeal as you, and work out a way to make it come true.
#3 - Create Your Own Space
Often, entrepreneurs feel puzzled about whether they should build a business that revolves around their passion or solves a business need. Ideally, it should incorporate both purposes. Missing out on any one of them can dilute the vision of the company.
Your passion may not be enough to sustain the business if there isn't a specific need for your product or service. Similarly, a business offering a high-utility product or service needs a leader who is passionate about solving customers' problems and uses his/her energy to succeed at a faster pace.
For instance, Miami-based OnlyHangers designs and manufactures an endless range of clothing hangers. It takes a team of true innovators and marketers to infuse passion into the business of home-utility products. What sets them apart from their competitors is their creative approach to communicating the use of their hangers.
The golden rule in building a successful business is to find your unique selling proposition because this differentiates your business from your competitors and highlights its specialties to your target audience. Your success is going to depend on sustaining your existing customer base and amplifying the conversion rate.
#4 - Read, Review and Redraft
Forming a company's vision statement is not an overnight job. You need to go through it multiple times to ensure that each aspect defines your organization. Check if the final statement includes these three key components: core values, core purpose, and visionary goals.
Additionally, your vision for the company should be coherent with its mission. An organization's mission statement (ideally no more than one or two sentences long) describes the purpose of the organization. It should emphasize the need for your organization and its products and services, define your target audience, touch upon customer satisfaction initiatives, and indicate the future direction of your company.
#5 - Identify Realistic Touchstones
Management stalwart Peter Drucker once said, "Management is doing things right; leadership is doing the right things." To have any chance at achieving the company's vision, you need to clearly articulate your goals, measurable action points, responsibilities, accountabilities, and deadlines.
Your role as a business leader is to prioritize the company's objectives, allocate resources, and coordinate with other areas. Your company's vision should be an umbrella statement to help you develop quantifiable objectives that describe the stages your company aims to achieve.
You need not follow the stereotypical carrot-and-stick method to motivate your workforce. Instead, have a goal-setting process for your staff. Simplifying Edwin Locke's goal-setting theory, it can be said that the willingness to work towards attaining certain goal(s) can become a key source of motivation in a job. As a business leader, you can take a cue from this theory and guide your core team to define distinct and realistic goals, and devise a reward system for employees. These steps will serve as greater motivating factors than making them pursue easy-to-achieve and vague objectives.
Running a business has never been about serving one's personal interests. You need to enable your customers to avail better products and services, and provide employment opportunities to people. Formulating an effective company vision can prove to be the ideal way to word your dream and help your stakeholders believe in it as well. As Steve Jobs once said, "The people who are crazy enough to think they can change the world are the ones do."
Popular in the Community