A beautifully presented cheese board is surefire way to please even the most sophisticated dinner party guest. Laura Werlin, author of The All American Cheese and Wine Book, demonstrates how to create a cheese plate with the perfect amount of balance and variety.
First, let's talk presentation. "Marble looks nice, but wood is a bit more practical," she says. On top of the board, Werlin has placed a piece of parchment paper and writes down the name of each cheese. "Everybody likes to know what the cheeses are, and this is an easier way to for people to remember after they've tasted them," she says.
What's on Werlin's perfect cheese board:
Humboldt Fog, a soft goat's milk cheese.
Manchego, a Spanish sheep's milk cheese.
Stilton, an English cow cheese Werlin deems "the quintessential blue cheese."
If these specific cheeses aren't to your liking, swap them out for a different variety. The important thing, Werlin says, is to choose one cheese from each family: goat's milk, sheep's milk and cow's milk.
For a little crunch, Werlin has chosen a cracker flavored with rosemary and cranberries. Have a skeleton knife -- a specialty cheese knife for soft, creamy cheeses -- on hand for spreading.
Fruit compote adds a sweet component, which you can make yourself by cooking down dried cherries and dried figs with sugar and water for an hour on the stove. "Not only is it good, by the way, on a cheese board, it's also good on pork, on grilled chicken – it's really versatile," she says.
Werlin recommends topping it all off with a thin slice of prosciutto for a salty-sweet combo. "So it's really kind of another one-bite wonder," she says.
Choose better crackers.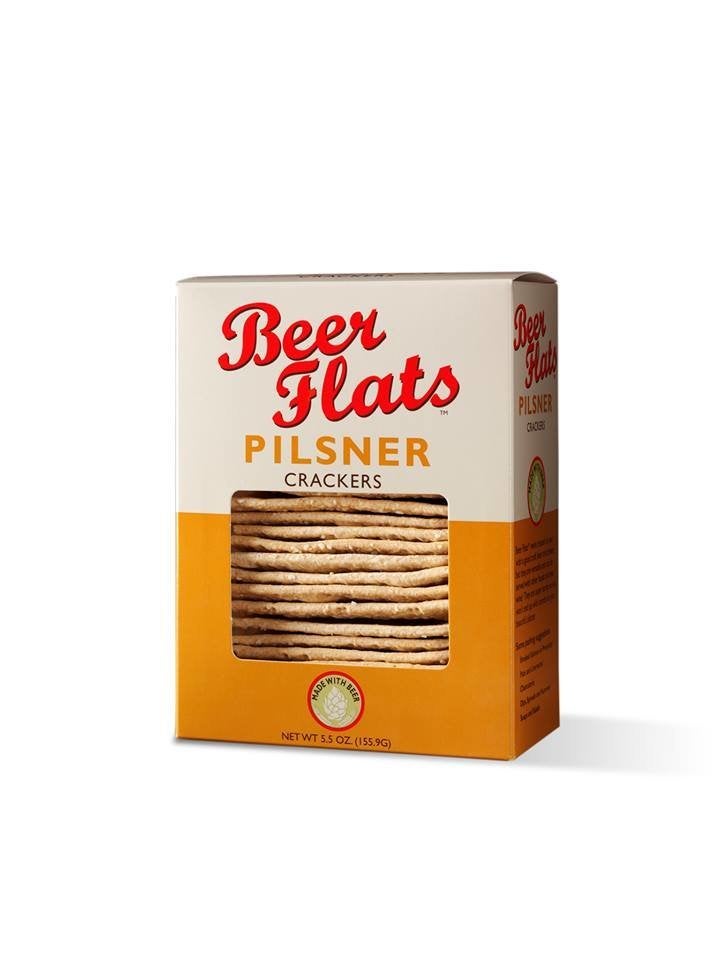 Serve dry fig salami.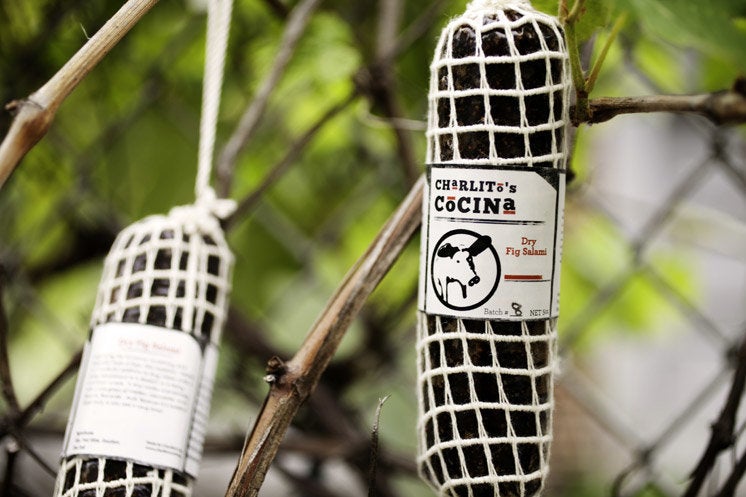 Get creative with your platter.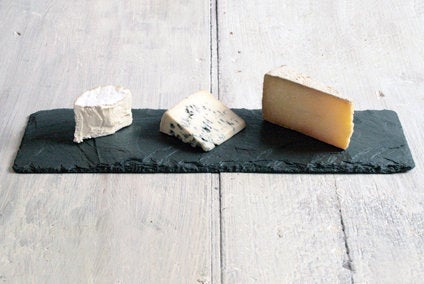 Add some kimchi to the mix.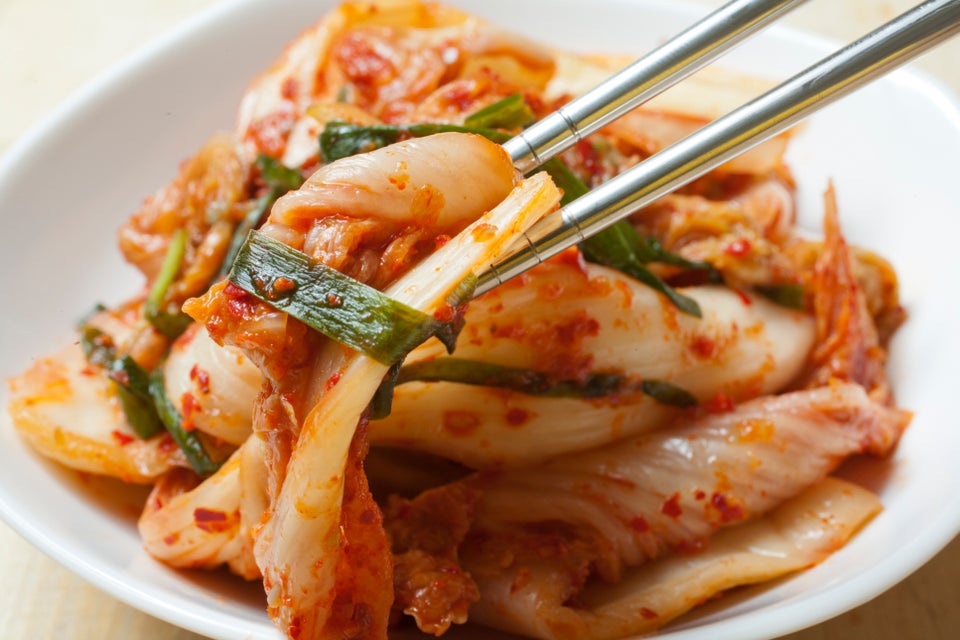 Brian Yarvin via Getty Images
Don't be afraid of cheese curds.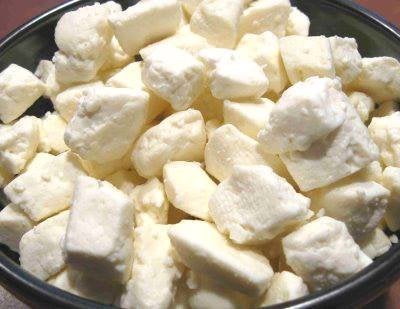 Facebook/Ellsworth Cooperative Creamery
Try quince paste.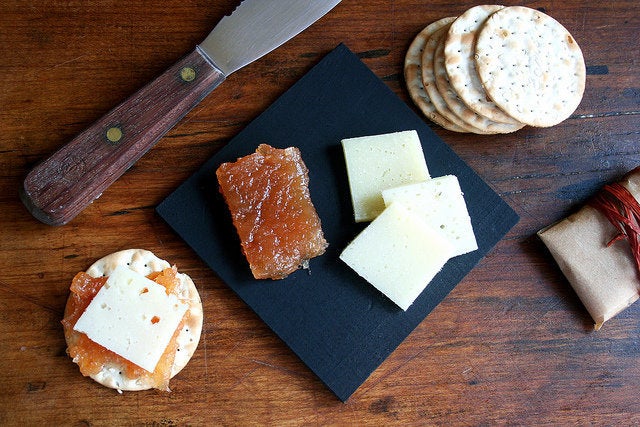 Spice things up with wasabi pea brittle.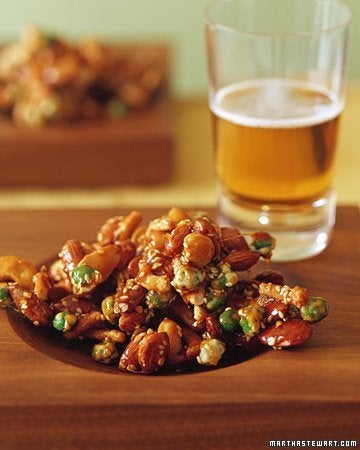 For jam, think outside the box.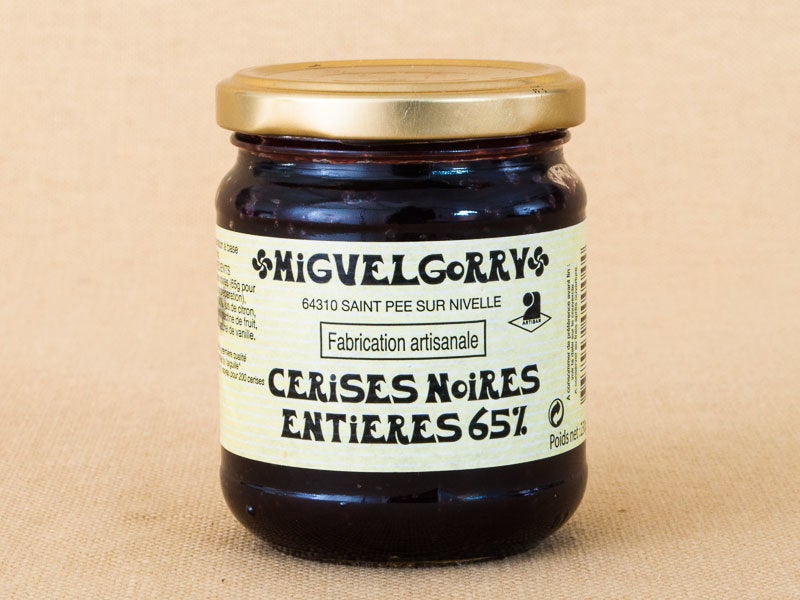 Try licorice syrup.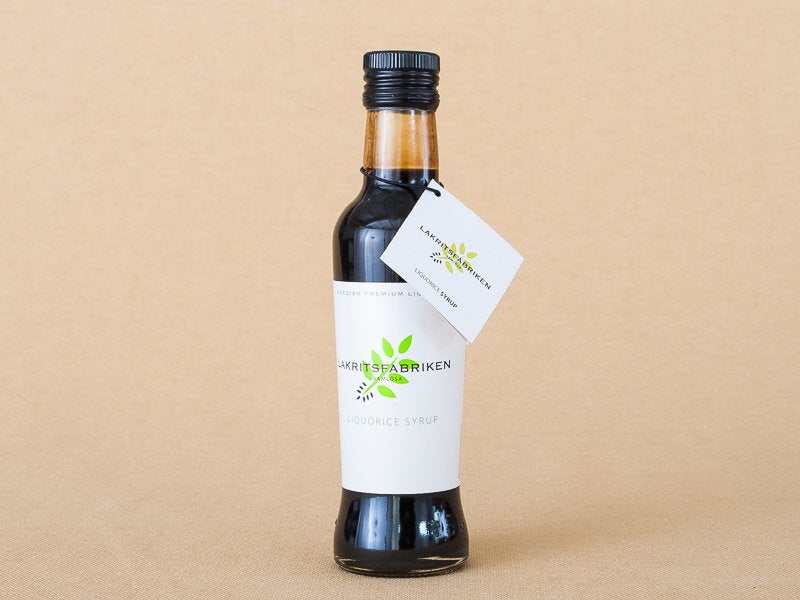 Pair blue cheese with chocolate or caramel.