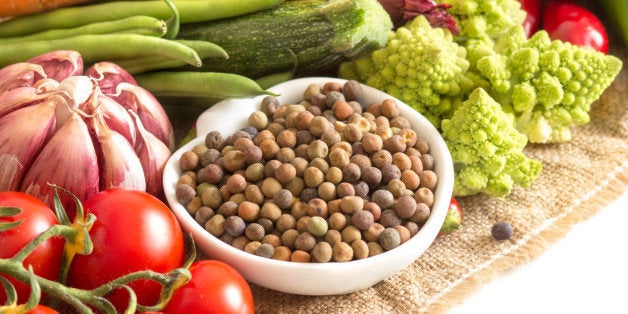 What if I told you that it was easy - yes, easy! - to make a perfectly balanced, delicious meal at home? Not only that, but what if I said it would be Instagram-worthy beautiful? Enter the Power Bowl, a fool-proof way to pack in nutrients, use a variety of leftovers, and create a wonderful blend of flavors and textures all in one bowl.
When it comes to Power Bowls, there really are no rules. You can use ingredients that you already love or try something new. You can make a Power Bowl to fit any cuisine or taste profile, whether it be Mediterranean, Mexican, Vietnamese, Thai, Californian, etc.... the list goes on!
Power Bowls are gaining popularity in restaurants and social media feeds because they're an easy, customizable way to eat healthy, real food. They are different from their close relative, the salad, in that they rely on a base of nutrient-rich grains or a similar substitute rather than lettuce, making them more filling and more of a healthy comfort food. Of course, lettuce can be added to a Power Bowl, too! As I said - no rules!
In order to pack the most power into your bowl, here are some guidelines I recommend:
Grains: The base of your bowl. I typically use nutritious farro, barley, brown rice, quinoa, or wheatberries. If you're feeling adventurous, give forbidden rice or bamboo rice a try. For those looking for a low-carb option, you can substitute cauliflower rice or lentils for any of the above. Experiment with mixing two or more grains for an interesting texture. Grains should make up about one quarter of your Power Bowl.
Vegetables: One of my favorite pieces of advice for eating a healthier diet is to "eat the rainbow." When it comes to the veggie portion of your Power Bowl, go for as many different colors as possible. This is a great opportunity to try something new or seasonal. I particularly love Brussels sprouts, bell peppers, carrots, beets, corn, or beans in my Power Bowls. Colorful, fresh or cooked vegetables should make up about half or more of your Power Bowl.

Protein: 2-4 oz. of protein helps to round out the nutritional value of your Power Bowl. Grilled or roasted chicken, shrimp, steak or salmon work great. For a meat alternative, smoked organic tofu brings incredible earthiness to any Power Bowl. Protein makes up the remaining one quarter of your Power Bowl.
Dressing: Here's where it gets interesting. Dressing, like the Honey Ginger Vinaigrette below, pulls all of your ingredients together to create a cohesive eating experience. This is the most important ingredient to create a theme for your Power Bowl. For example, almost any vegetables can make sense in a Mexican-style Power Bowl, but a dressing with cilantro and avocado will truly seal the deal. In the same sense, if you're looking to create tastes of Southeast Asia, find a dressing recipe that incorporates chili and ginger.
Crunch: For diversity of texture in your bowl, consider adding a crunch. Crunchy rice, croutons, torn grilled bread, pita chips or tortilla strips all look great and taste even better sprinkled on top of a Power Bowl. For a bonus dash of nutrients, consider adding sliced almonds, pepita seeds, flax or chia seeds.
Herbs: Herbs add flavor and aromatic depth to anything, and Power Bowls are no exception. Tarragon, parsley, cilantro, dill, and chives are all delicious options. Don't be shy - layer them on!
Endless opportunities: If you're looking for something sweet or more suitable for the early hours of the morning, you can recreate a Power Bowl with a cereal or oats base, fruits instead of vegetables, Greek yogurt for protein, and granola for crunch.
Happy Eating!

HONEY GINGER VINAIGRETTE
Ingredients:
¼ cup White Miso Paste
3 fl oz Honey
¼ cup Sesame Oil
¼ cup Champagne Vinegar
1 Tbl Soy Sauce
1 Tbl Peeled and Minced Ginger
½ Tbl Dijon Mustard
¼ tsp Ground Black Pepper
Procedure:
1. Combine all ingredients into a mixing bowl and whisk until the dressing is well blended, approximately 1 minute.
2. Serve on your favorite Power Bowl, salad or sandwich! Enjoy!
Popular in the Community