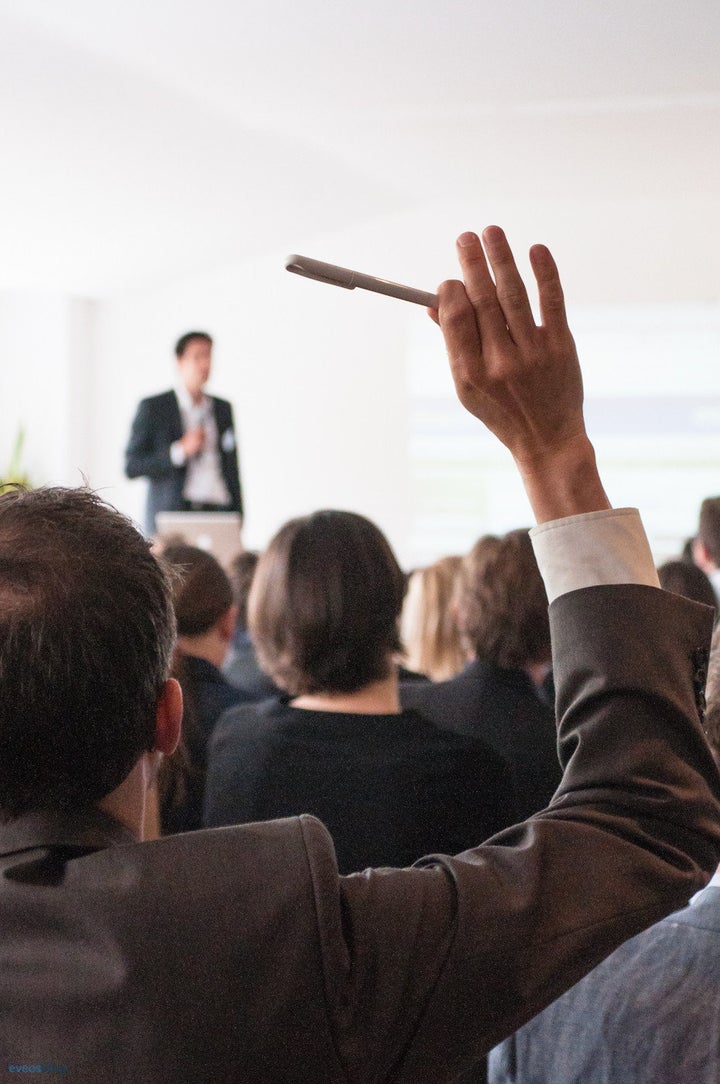 When writer-director Liz Manashil decided to produce her first feature film, she asked a simple question: Do you feel that romantic comedies represent events and characters that don't exist in real life?
If your answer is yes, she's asking you to fund Bread and Butter, a dark romantic comedy that focuses on the moving, authentic moments of courtship and love. Her Kickstarter campaign, which features singing puppets and a moving invitation from the crew to help raise $35,000 for the project, launched last week.
Content creators around the world have turned to crowdfunding sites to fund their projects, with remarkable results.
Since its launch in April 2009, more than 24,000 projects have been funded with over $260 million on Kickstarter. Indiegogo, a rival crowdfunding platform that offers additional flexibility in fundraising terms and tools, has funded tens of thousands of campaigns through its site. Crowdfunding has exploded: Massolution, a market-research firm, forecasts that $2.8 billion will be raised globally in 2012, an 87 percent increase from 2011.
With the help of these sites, the usual groveling of friends-and-family panhandling has become a mainstream fundraising strategy, and a badge of honor for scrappy upstarts seeking to bring their consumers along for the ride. And perhaps no one has taken crowdfunding more seriously than content creators.
"Kickstarter was a key experiment," says Hersh Rephun, Founder of Raging Artists, a boutique creative agency based in Los Angeles, California. He and his team -- who spend their days developing creative properties, coding software, and writing and performing stand-up comedy -- launched a campaign to raise money for The Gents, a comedy pilot they wrote, directed, acted in and produced. "Our objective is to remove the barriers to creativity. We wanted to see what role Kickstarter plays in that process."
The Gents, which Raging Artists describes as "The Office meets YouTube," raised $2,000 of its $33,000 target. But in the process, the team discovered something it considers far more important.
"There's a huge gap for creatives on Kickstarter," says Justo Diaz, a former scientist and one of the four Raging Artists. "The site was likely established as an advocate for creativity, but it's really a platform for e-commerce. Kickstarter's tools measure the value of the following you bring to the site -- and you need that following in place before you launch your campaign."
In other words, crowdfunding is about crowdfinding.
Issa Rae, producer, director and writer of The Misadventures of Awkward Black Girl, an award-winning web series, is a case study in the value of a passionate audience. She appealed to her 60,000 existing viewers to fund her first season, but partnered with other blogs and publications to help spread the word. It worked. Misadventures raised over $56,000 -- $26,000 more than its target.
"People treated the campaign like a movement for change," says Rae. "The campaign was bigger than me."
The stakes are high for crowdfunded projects. According to one recent study, an estimated 41% of Kickstarter campaigns do not reach their funding target. Kickstarter, which recently published more detailed statistics about its campaigns, pins its success rate at 44 percent. It also boasts that 82 percent of projects that raised more than 20 percent of their goal were successfully funded.
These statistics shed light on the mathematics of crowdfunding and create an important threshold for teams to meet. Sites such as Kicktraq, which describes itself as a "Kickstarter project tracking swiss army knife of awesome," has developed algorithms to help measure the likelihood of a campaign's success on Kickstarter.
The pressure to succeed on Kickstarter is particularly high, because the site follows an all-or-nothing approach: A Kickstarter project must be fully funded before its time expires, or no money changes hands. Indiegogo, in contrast, allows its users to collect all of the money they raise, even if they do not meet their target (though it assesses a steeper processing fee if the campaign falls short of its goal).
Consumer products have fared particularly well in recent months. The Pebble E-paper watch, manufactured by Pebble Technology, recently became the most highly-funded Kickstarter campaign to date, with over $10 million pledged against a goal of $100,000. The team benefited from a passionate consumer base eager to see the device come to market -- and eager to sport one on their wrists, for a donation of $99.
Kickstarter understands the value of tangible goods, and the site encourages users to productize their dreams by creating concrete rewards for donors. In the creative sphere, where campaigns often focus on aspirations rather than physical goods, fundraisers must compete more creatively for dollars.
Manashil, for example, offers a diverse mix of 28 rewards for supporting her film. Pledge $300-$450, and a Chicago improv troupe will roast you (or a lucky friend) anytime, anywhere. Donate $5,000-$10,000, and New York Times best-selling author Karen Robards will write a character based on your name in her next novel. Pledge $10,000 or more, and Manashil will write a character for you to play into the movie.
These innovative approaches also serve a larger purpose: creating an emotional connection with the crowd.
That connection helps explain the success of The Misadventures of Awkward Black Girl. In her campaign, Rae emphasized the philosophical objective behind the series: to offer an alternative to what she believes is the mainstream media's limited portrayal of people of color, and to promote the web-series format as a legitimate form of entertainment. Her fans quickly rallied.
"For creative people, the real product on offer is your brand -- the reputation that you're funny, that you're passionate, that you can inspire people," says Praveen Angyan of Raging Artists.
That requirement is what the Raging Artists are obsessed with: the creative brand that ignites the critical audience necessary for a crowdfunding campaign to succeed. The team is now building its own platform for creatives to connect, collaborate, share and review one another's work -- and, in the process, build the following they need to commercialize their work.
"We want to be that critical intersection where YouTube ends and Kickstarter begins," says Ernie Noh, the fourth Raging Artist.
Nearly 30 percent of campaigns on Kickstarter -- almost 18,000 -- fall under the film-and-video category. That number is sure to grow. The competition for funds has never been higher. The tools available to creators have never been so effective. And content creators have never been so energized.
"I need to make Bread and Butter for my inner 16 year-old," says Manashil. "To provide an alternative romantic comedy for those who feel disenfranchised. To reinforce whatever magical force has pushed me to make a movie all these years. I need to make Bread and Butter because I can."
In a crowdfunded world, she just might.
Popular in the Community