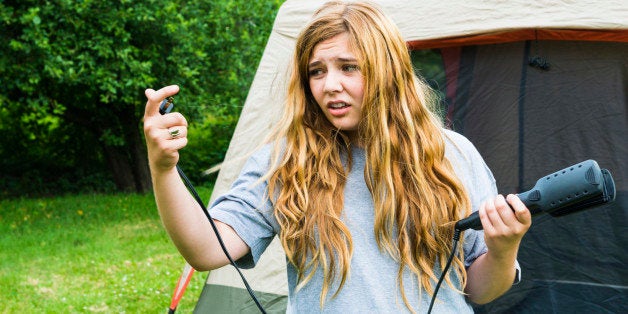 Curling your hair with a flat iron sounds like a contradiction, doesn't it? Why would you do such a thing when a curling iron is meant to curl the hair? I mean, the word 'curl' is in the tool's name for crying out loud. The answer is this: a flat iron provides a different type of curl than a curling iron does. You can create a style with flat, smooth pieces that transition into curled or waved pieces. You're also able to vary the texture with a flat iron to give a purposefully imperfect look to your do, one that is messy-cute and unkempt-sexy.
Learning how to curl with a flat iron can be tricky though and does take time to get used to. It's a technique that most need to practice to get right. In this post, I will show you how to do it and give you some tricks and tips along the way!
Step 1: Prep your hair with heat protectant. As mentioned in an earlier post, I prefer to use CHI Silk Infusion, but there are approximately five million other products you can choose to use.
Step 2: Take a small section of hair, and insert it into your flat iron. Your sections can vary in size for a more natural, beautifully imperfect look -- this is up to you. You may also decide where you would like your curl to start and can place your flat iron accordingly.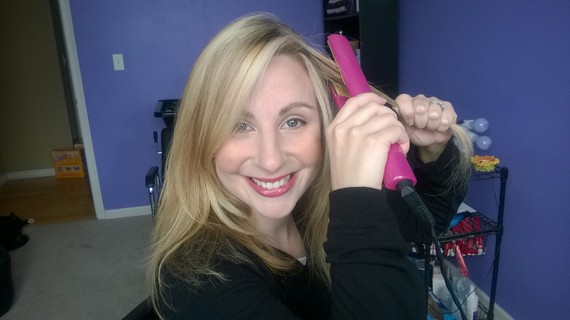 Step 3: Twist your wrist, (the one holding the flat iron :)), about a half-turn, then pull, then twist again, then pull. Keep repeating this until you reach the end of your hair. For a more beachy feel, keep the very ends of your hair out of the iron.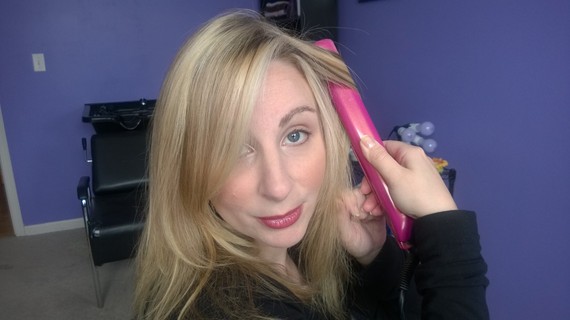 Step 3 (Alternative): Twist and pull just as Step 3 indicated, but for a tighter, more curly curl, twist the mid-shaft to ends around the entire iron mimicking what you would do with a curling iron. The picture below shows the beginning of this technique; simply continue wrapping the hair around your iron.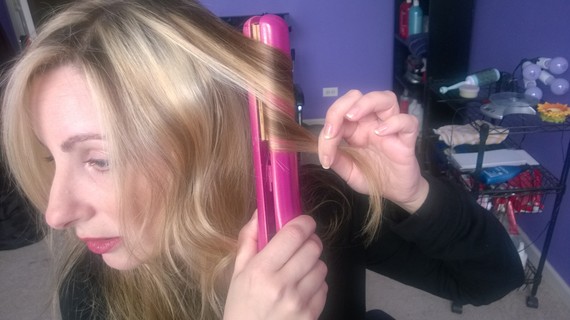 Step 4: Continue with Step 3 (either version) throughout your entire head of hair. For more variation and imperfection with your style, you may opt to switch the direction of your curls, vary the section size, and begin the curls at different parts of your sections. You may want to change the direction of your curls near your face, (depending on the side), if you wish to have them sweep away from your face. Again, this is a personal preference that is entirely up to you.
Step 5: Comb your fingers through to break up the curls. Take your hands and shake your hair out. Apply a light wax or pomade through your ends to give a more pliable texture. I love Aveda's wax; it's lightweight and smells delicious. You can also use the pomade to help mold your curls.
Here are variations on a curl that I achieved using the flat iron:
Tighter curl, side view: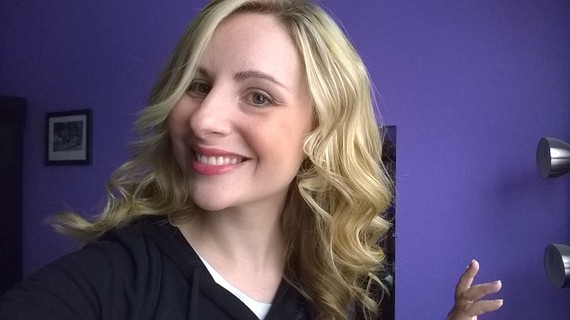 Tighter curl, other side view: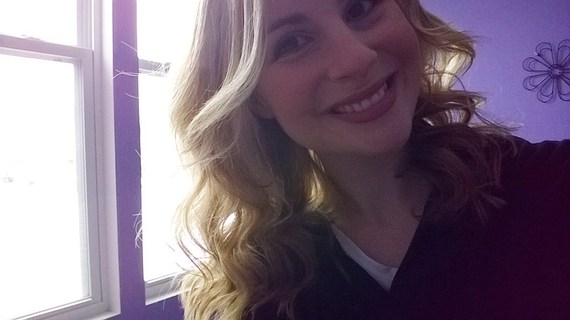 Tighter curl, front view: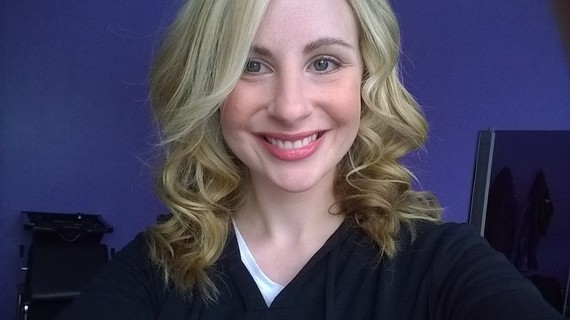 Looser curl, sporadic pieces on shorter hair, (Yes, I just chopped my hair off.):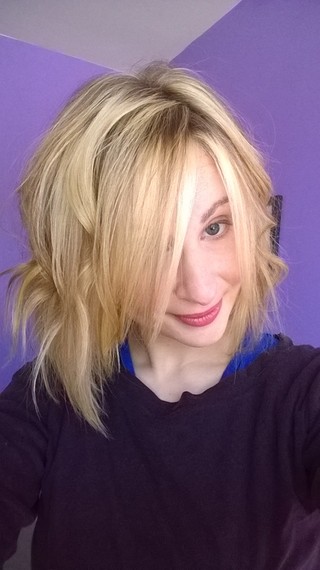 Keep in mind that using the flat iron to curl is a technique that takes some time and practice, so be patient with yourself. This technique is meant to be sexy, creative, and flirty, so just have fun with it! Now, it's your turn to try it out.