Mangoes are incredibly delicious ― sweet, tender and just a little exotic. Just one taste of this bright orange fruit and we instantly feel transported to the tropics. The only trouble is, how in the world do you get your first bite?
1. The easy way, with a mango splitter.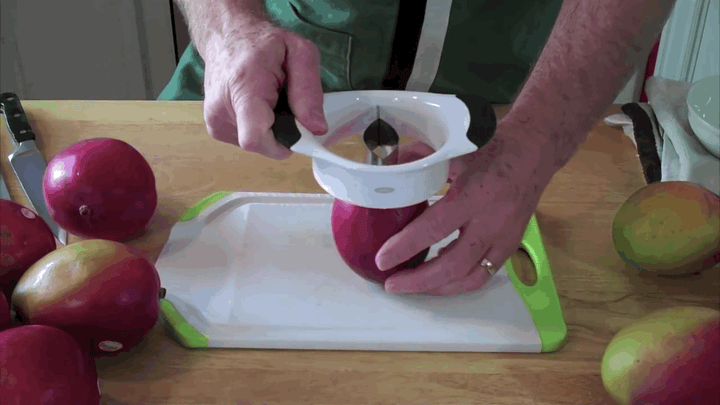 If you have a mango slicer ― yes, there's a kitchen gadget for everything ― line up the seed as best you can with the slicer and push down. Then, once the two fruity sides are cut away from the seed, go ahead and cut away the fruit from the peel with a knife.
2. The traditional way, cutting along the seed with a knife.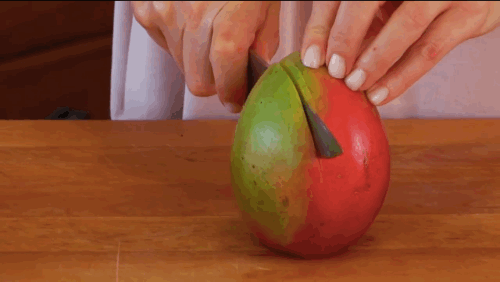 No worries if you don't have a seed slicer, a sharp kitchen knife will work just fine. Hold the mango upright and cut down on the side of the mango where you think you won't hit the seed. If you do hit it, no worries, just try a little further down the side of the fruit until you can cut all the way through. Do the same on the other side and then cut away the fruit from the peel with a knife. Or you can get fancy and score the fruit and then flip the peel back, like so: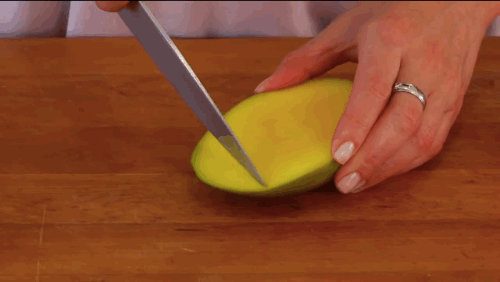 Peeling the skin back helps loosen the cut up pieces of mango. Like so: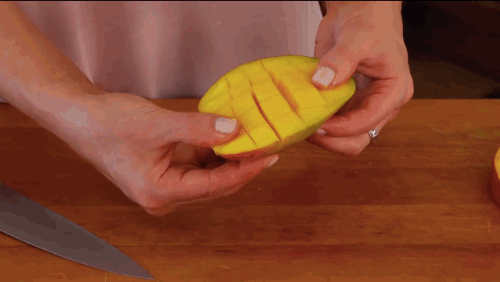 But if that seems like too much trouble, forget scoring and let's move on to the next method of cutting a mango...
3. The inventive way, with a glass.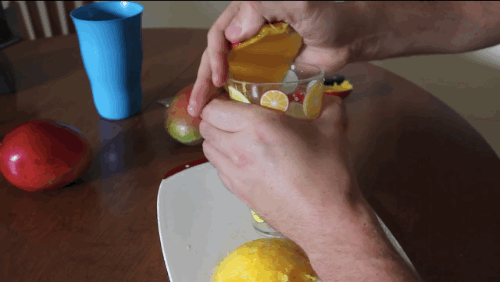 This is a super easy way of getting the peel off the flesh. Slice both fleshy sides off the mango. Take those slices and slide the place where the skin meets the fruit on the rim of a glass. And voila, mango detaches from its peel in one big piece.
4. The impressive way, by turning it into a flower.
This method is for those of you who have mastered the other ways to peel a mango. It's impressive. It's beautiful. And it takes skills.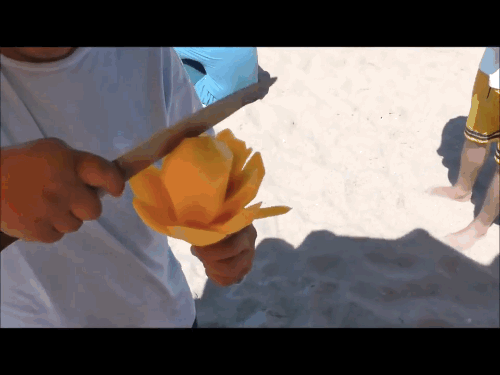 Now that you know how to cut open those beloved mangoes, try your freshly freed fruit in one of these mango recipes: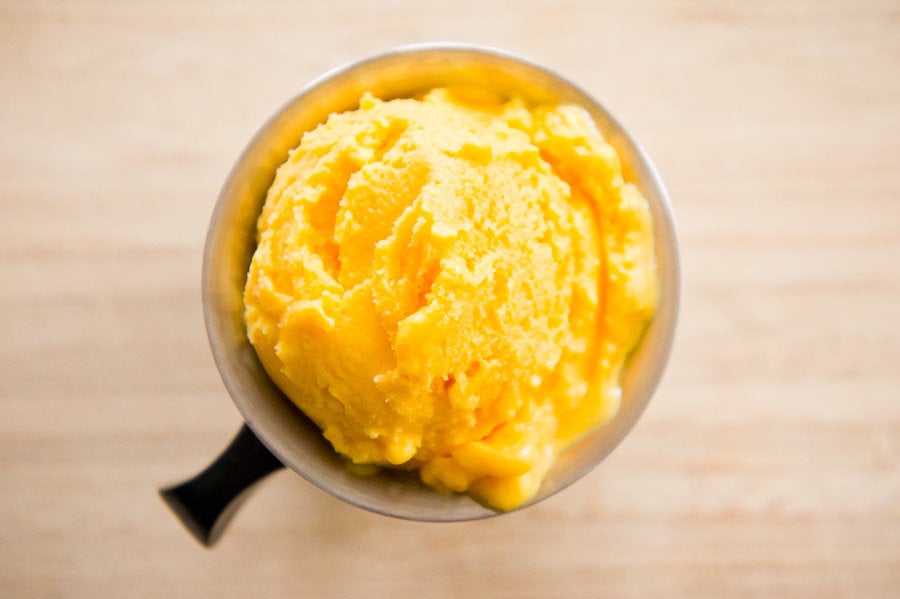 25 Mango Recipes
Support HuffPost
A No-B.S. Guide To Life
Popular in the Community