There are only a few weeks of summer left, but that's more than enough time to learn the right way to cut watermelon before the sunny season is over.
Let's be honest: Watermelon can be tricky. Its round shape causes it to roll around on the cutting board and makes it difficult to slice angular cubes. But one man has figured out the perfect way to cut summer's most beloved fruit in just a few quick moves.
First, use a large knife to cut the watermelon in half. Then, make two long slices down each side (but don't cut all the way through!). Next, separate the flesh from the rind by cutting in a circular shape around the center. After that is done, slice the entire center in such a way that you make crisscrossed cuts. Tip it over and watch the pieces tumble out.
Before You Go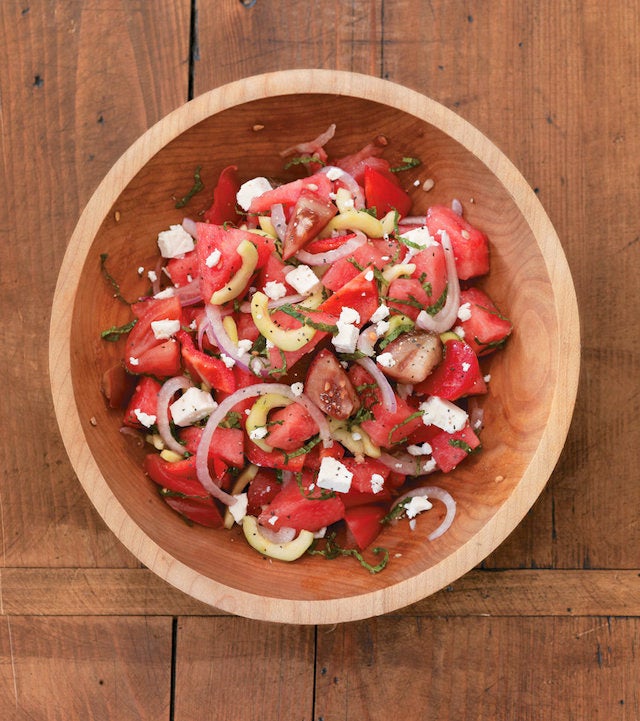 Watermelon Recipes
Popular in the Community