What comes to mind when you hear "leap year"? If you are like most, it's just a "cool" fact, and nothing more.
"Hey it's a Leap year you know, kinda cool right?", said the elderly man. Chuckling as he walked past me in the store. "Cool, No it's not!", I whispered to myself. He was a few hours too late; everything had already ceased being "kinda cool". Life was on pause. The music had faded away.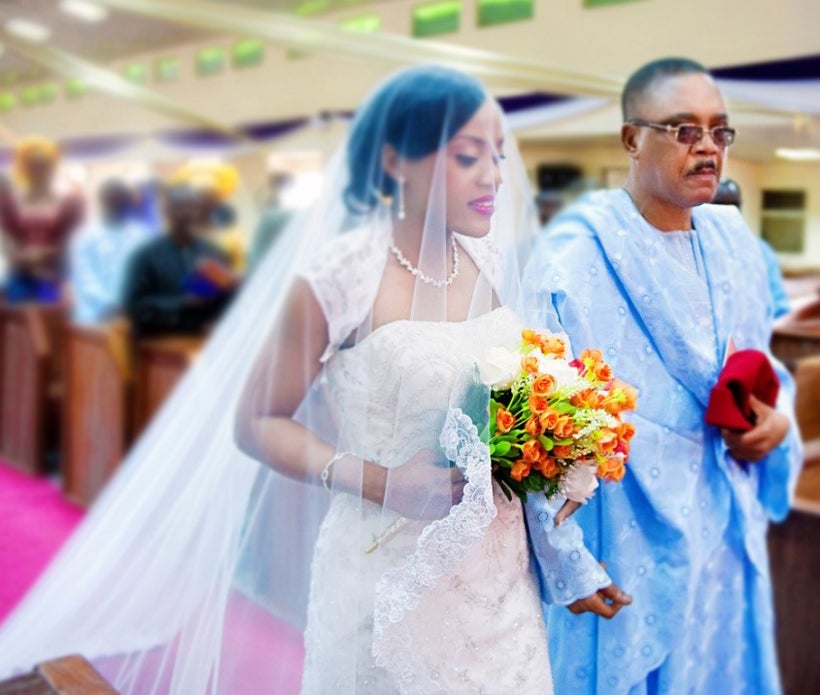 On the 29th of February 2016, my dad transitioned from this world to eternal glory, simply put, he passed away. Using the term "died" seems much too sudden an end, almost harsh-like in tone, so I prefer "passed away". My husband, daughter and I had just returned from a refreshing family vacation, life was grand. My dad and I had been working on a book project on events from his childhood.
You see my dad was the child of missionaries, in the heart of rural Nigeria. His father had gone against tradition, and left the luxury of the palace in their town, to follow the European missionaries. Leaving behind what was expected of him as a Crown Prince, he found life in Christianity. He and my grandmother spent their life planting churches in remote towns and villages in Southern Nigeria.
Growing up, my siblings and I were inundated by the countless paranormal and supernatural stories that my dad and his twin brother experienced growing up in the church parish. For decades he would tell us "I must write!" and write he never did.
That all changed at the start of February 2016. Daddy was 70 years old, and actively engaged post retirement, still working in international consulting. "I will start this book", he told me. Laughter was my response, as I thought "here we go again!" This time he wrote, finishing in record time, a little over a week. "It is your project now", he said, as he handed it over to me to edit. My dad and I always had a deep passion for history, culture, and writing, so it was a natural fit.
Saturday the 27th, we had a slight rift over the book cover. I quickly apologized shortly after. Sunday the 28th, I beamed with pride, as he offered his seal of approval for the revised cover he requested. We laughed, and ended our conversation with our customary "God bless you. Love You".
That night, I worked on and emailed him the draft book description. He was an ocean away, six hours ahead, and I wanted a response ready when I woke up. Sadly, that response never came. As I was creating his Twitter account and profile, my dad was moving to a place of sweet rest. Shortly after, I received a call and life stopped, temporarily.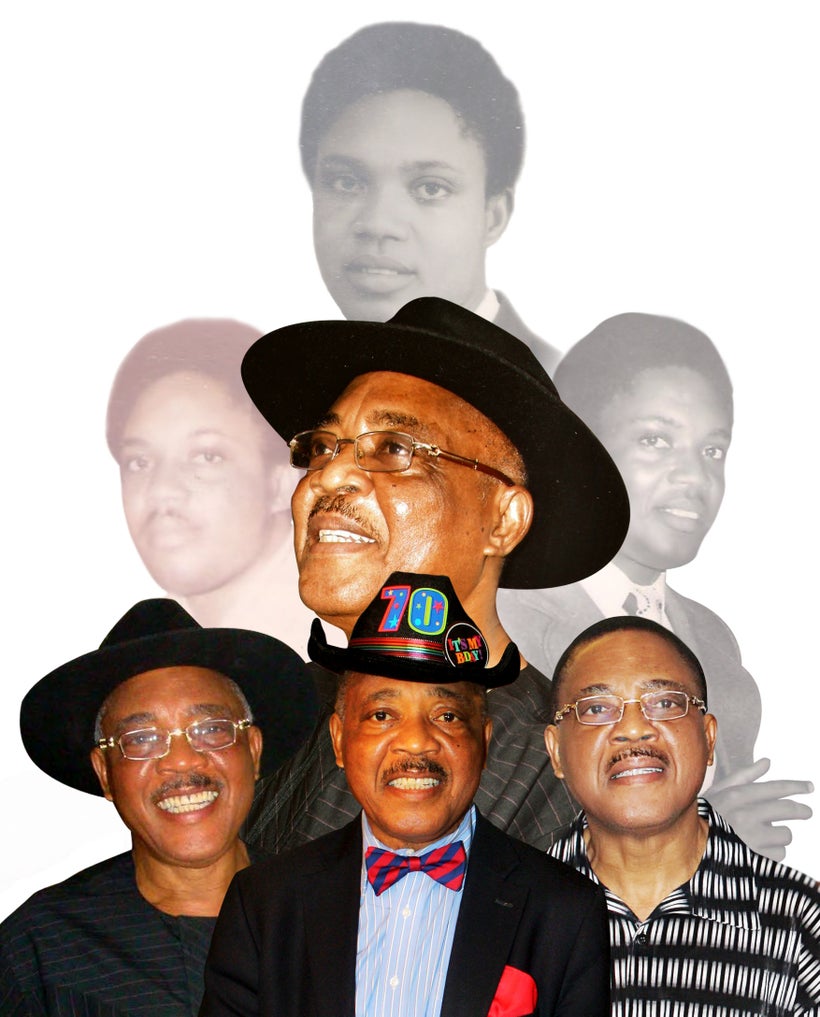 With the pause button on life's remote stuck, I had no other choice but to be still. "Peace, be still".  Drawing comfort from my faith, I retreated to do the familiar. It was what my dad had taught me, what his father had sacrificed to obtain, and that was to cry out in prayer to God.
In that quiet place, in that state of worship, flashbacks of a lifetime occurred. I embraced the man who conquered the world, and acquired multiple advanced degrees. The man, who was a Professor Emeritus in Civil Engineering, and served as a chair for many global committees. The man who received the Distinguished International Alumni Award from Michigan State University at the 2005 convocation. The first black PhD graduate and professor from their Department of Engineering. The man, a charismatic community leader, the traditional prime minister of our ancestral homeland and a life coach to all, sharing uncommon wisdom on any subject matter.
My tears grew as I remembered the man who had named me Obianuju, my Igbo name signifying that I came into his life in a time of abundance. The man, whose intentionality towards me, served as the bedrock for the closeness of our relationship.  My heart leaped as I thought of my foremost adviser, biggest cheerleader, my GPS, compass, and prayer partner, my daddy.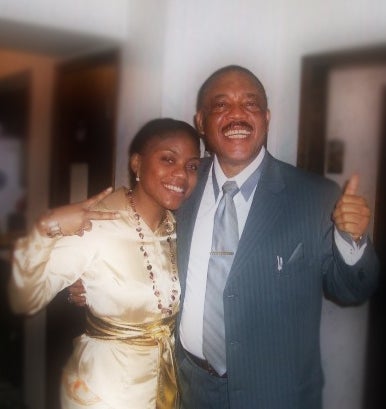 Then I found my head swaying. I recognized that sound, as I smiled. As the days passed, the sound increased in intensity, and clarity. With each sway, joy was springing up forth from within. At that stage, I learned a very valuable life lesson: as long as the music is playing, shuffle your feet if you must, but never stop dancing. You figure out what you need, whether silence to hear the music better, or help from others, to keep you from falling. Hunch over if you must, but don't ever stop dancing.
So I surged on, painfully working on that project alone, but in great company. My dad's daily multiple phone calls, and incessant emails to me are no more, but his great words of wisdom remain. I draw from that treasure box as need. Oh and I finally completed and published his book three months later! As I held the book, raising it upwards to the heavens, my insides bubbled with gratitude. The music resonated loud and clear, as I leaped into my newly-found dance moves.
Thank you Prof. Samuel Kingsley Nnama!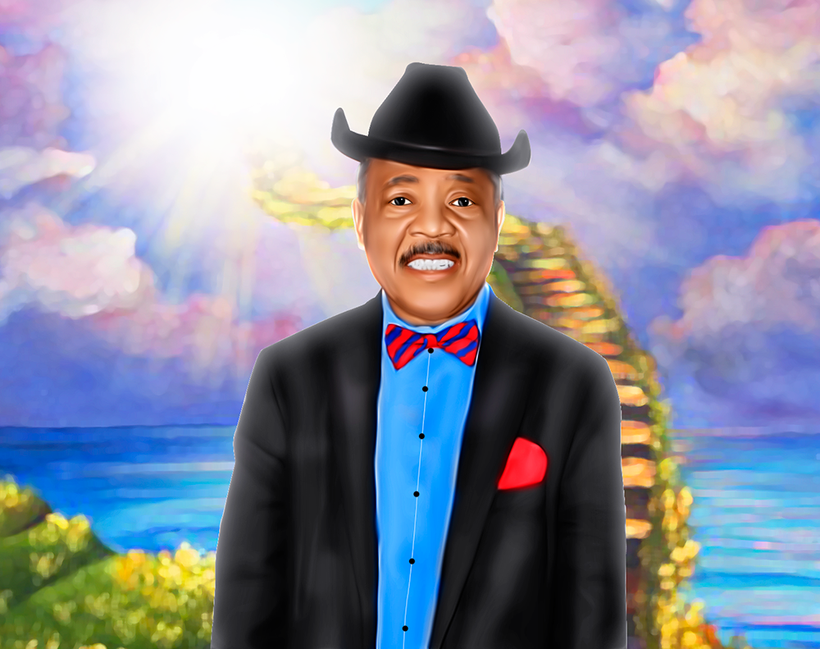 As a business coach and strategist, she offers advice and consulting support to help every day people turn their dreams into simple goals.  She also offers resources to easily execute them. She started the blog community called Important Goals, which inspires individuals to awaken the greatness within. You can connect with her on her website or on Twitter @docokoye.
REAL LIFE. REAL NEWS. REAL VOICES.
Help us tell more of the stories that matter from voices that too often remain unheard.
This post was published on the now-closed HuffPost Contributor platform. Contributors control their own work and posted freely to our site. If you need to flag this entry as abusive,
send us an email
.