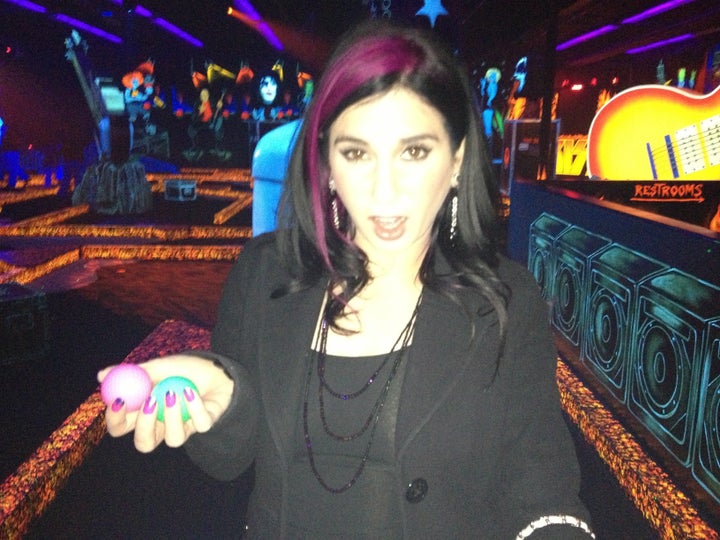 When I first saw Joanna Angel, she was signing a revealing photo of herself for a shaky bald man named Ryan.
Angel was at her booth at the Adult Entertainment Expo in Vegas, wearing a getup of lace, stripes and metal, and sporting a splash of red in her jet-black hair. She was beautiful.
Approaching her table, I got nervous. The blood rushed to my head. I was about to ask Joanna Angel on a date. Would she say yes? If so, would she appreciate that I'd planned a hot night out at the KISS-themed mini golf joint across the street from our hotel? Would I get a hole-in-one?
I think I wooed her with my opening line: "Joanna, I would love it if you would accompany me to fill 18 holes with balls that I will provide." She agreed!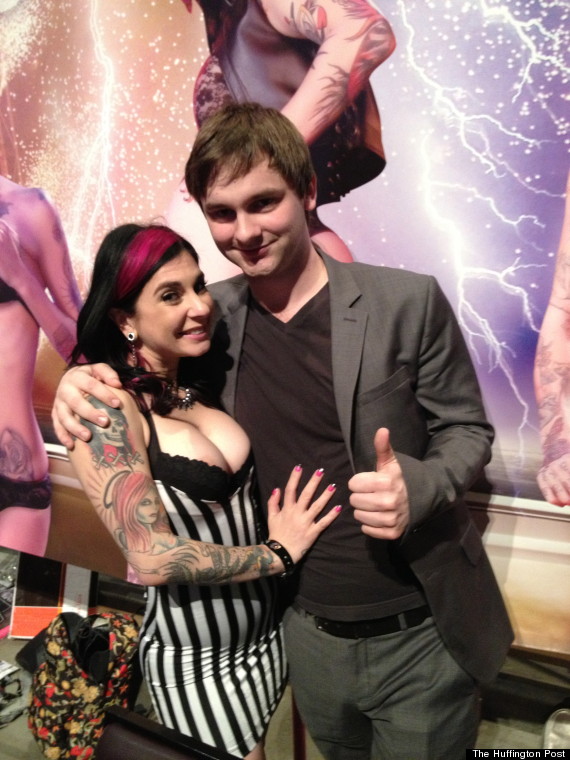 OK, maybe she knew I was an editor at the Huffington Post who'd come to Las Vegas to cover the Adult Entertainment Expo, and that I was trying to get a good story. It's possible she was using me for a little publicity (I like to think not!).
Nevertheless, I had successfully initiated a date with an A-list porn star -- of BurningAngel.com fame.
I didn't tell her that our meeting would be half-business, half-pleasure (for me, anyway). I wanted to document the date so that you, my beloved readers, would have a better chance at scoring that goodnight kiss should you ever date an adult entertainer.
Angel slipped out of her stripes and into something more comfortable: a pair of high-heels she called her "Vegas Sneakers," a pretty black skirt and a peacoat. On the short walk to KISS Mini Golf, I had a million questions for her. The 32-year-old former Rutgers student has dated in and out of the adult industry -- full disclosure, her last 6-year relationship was with James Deen, and now look who she's on a date with! -- but she had some tips for those "civilians" trying to impress a sex goddess.
"People think that porn stars don't have basic needs, and don't want cute text messages and nice dates," Angel said. "There are not a lot of guys that can do it. First of all, they get really intimidated, and second of all, I really do have high standards. Let's be honest, I need to have good sex, but I want that connection too."
I could see a connection growing between us rather quickly. I asked her about her ideal first date.
"I like being taken somewhere nice -- not too stuffy or over the top, but nice, " she said. "I like being treated like a lady."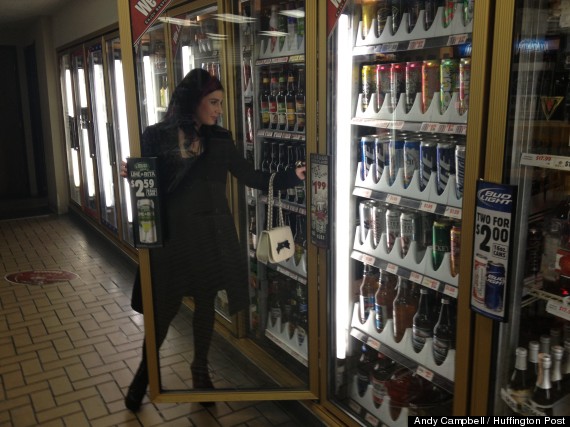 That was a cue that we needed to start drinking, so I took her to a posh corner store for some road beers. After a smoke and a liquid appetizer by way of a brown bag, we waltzed into the mini golf house, my dignity still in check.
In case you're wondering, she definitely putt out. She destroyed me at mini golf. Amid an orgy of black lights, neon balls and a giant likeness of Gene Simmons' face, Angel beat me with a score of 6 over to my 9.
VIEW THE REST OF THE DATE PHOTOS AT THE BOTTOM OF THIS STORY
As we reached the 18th hole, the civilian in me wondered whether it was time to put on the moves. I asked her if non-stars expect sex on the first date.
"Guys expect sex, even before you get in the car to leave on the date," she said. "I don't f--k on the first date, but I do give [name of sex act deleted], because I need to test the waters."
I was OK with that answer. Alas, just when I thought the night wouldn't be coming too quickly to a close, this happened:
That said, Angel had fun, and even tweeted about our hot date on Friday morning:
Dating a porn star is absolutely manageable, and my night with Angel was a success. She's smart, funny and gorgeous, and despite the intimidation factor, I deem a date with a porn star doable. So, my dear readers, get out there and show an adult entertainer what your momma gave you.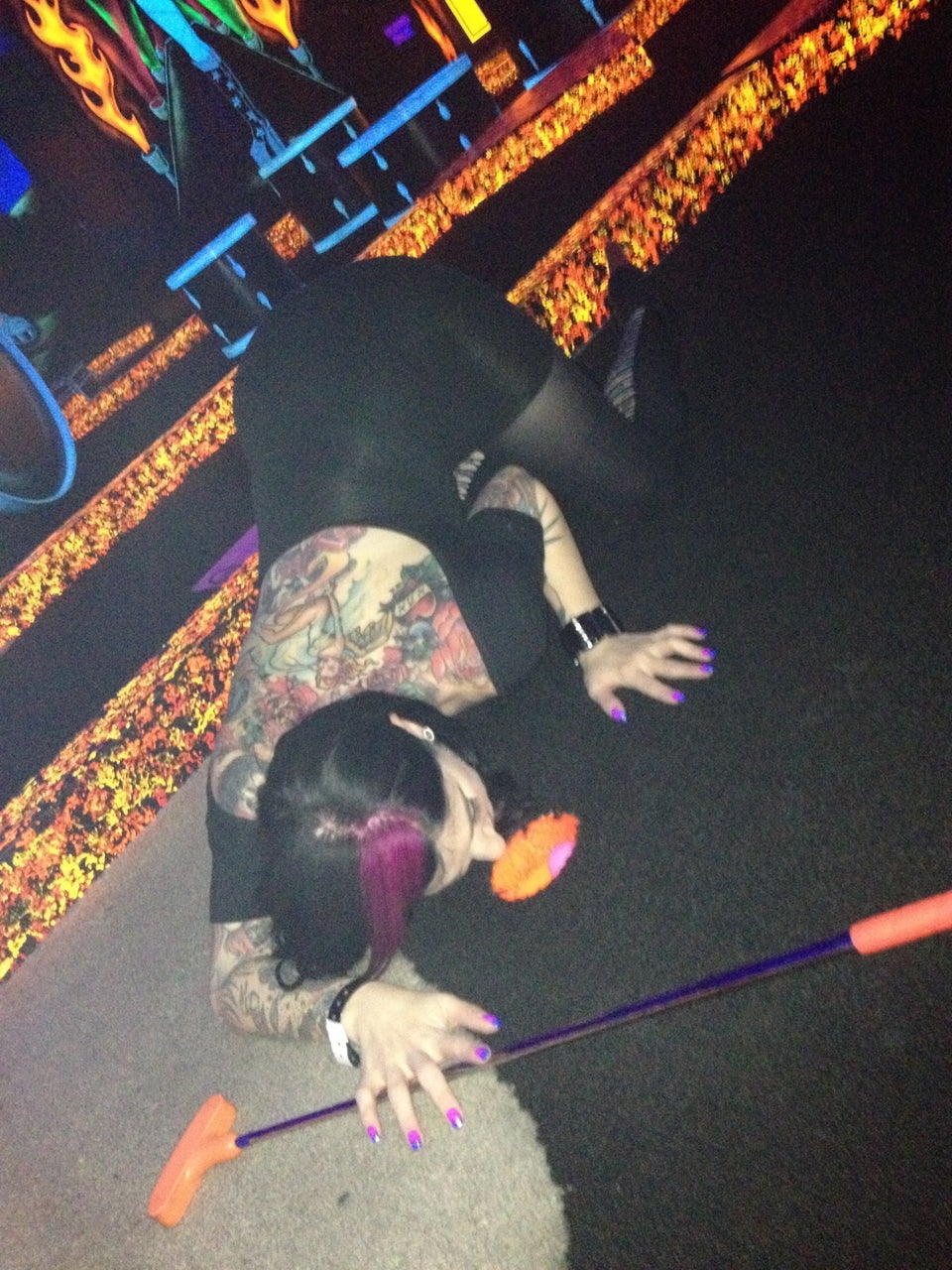 My Date With Porn Star Joanna Angel
Related
Popular in the Community