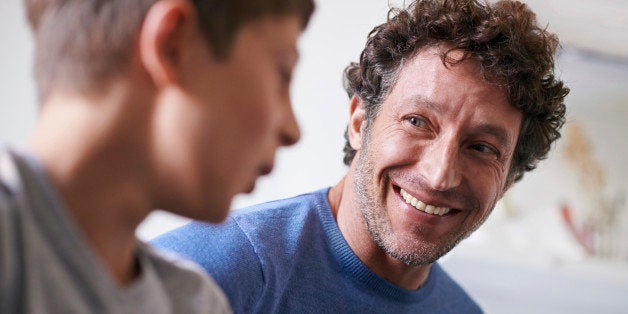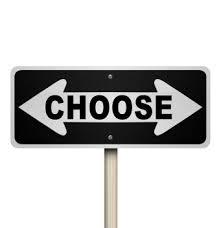 Remember back to PE when you had to stand in a group and wait to be picked for a team? And if you are like most people, you weren't the one picked first. Or second. Or... okay you get the point. In the custody world, there are still two teams. But unfortunately, when you aren't chosen, there's a whole lot more at stake than popularity. What do you do when your child clearly favors your ex over you? Or worse -- gets to the age where they can "chose" which parent to live with?

First, don't panic. The first time my son screamed that he wanted to live with my ex-husband, I took it just as something said in anger because I'd made him stay in all day and study. But when he said it again the next day, and the next, I realized it wasn't anger talking. I also realized it wasn't going to go away. Instead of panicking, I did the unthinkable. I asked him why. Now don't get me wrong, that question was the hardest to ask without either sarcasm or venom coming out with it. But this process requires us to open our hearts and close our pride... and really listen to the answer. My son was upset over things that were not going to change any time soon. Homework, bedtimes, cell phone and video game limitations. But listening to what he was saying, it occurred to me what we were really fighting over, and it wasn't Madden 16. It was control.

Second, reminding your child that they have no control over who they live with is likely not going to endear them to you. It will escalate the matter, and only make them feel more out of control. Instead, after I had listened quietly to my son, I asked him to listen to me. It was easy to remind him about the benefits of living with me, and I knew many of the things I told him were "behind the scenes" benefits that he hadn't thought of. "Who was it that interviewed tutors until we found one who did his type of math?" and "Who stayed up every night for two weeks quizzing him on the Roman Empire so he could get a passing grade in World History?" I got a lot of eye rolls because these things, to him, had a lesser value than he was placing on the freedom that living with me didn't offer. I wish I could tell you that we had a nice talk, sang Kumbaya, ended up hugging and having a 7th Heaven moment. We didn't. But we weren't yelling anymore, we were talking.

Third, making concessions does not mean that you'll lose the battle... or the war. It means they might feel heard, and you might be able to negotiate a cease-fire. I disagreed with relaxing my rules, and even saw that it might lead to some unfortunate consequences. But I did it. I didn't tell him that relaxing the rules meant he now had to stay and live with me and the subject was closed. I told him that we would try working together for a few weeks with a more relaxed schedule, and "see how it went." And amazingly enough, he agreed. The war ended without another shot being fired.

Finally, if your child has a lot in common with your ex, it's natural that they will have a strong bond. Do not try and copy that bond. If they are into muscle cars, don't start taking your child to a muscle car show or buying magazines to show how "into it" you are. Try and find something that can be equally yours. If your child doesn't perk up to any of the ideas you have -- it's time to jump into the foxhole with them. One day, I asked my son to play me his favorite song. He shook his head and mumbled, "No. You'll hate it." But I pushed. Reluctantly, he played a song that... I'll admit, wasn't my cup of tea, but he clearly loved it. I closed my eyes to listen to it and finally, toward the end of the song, he asked, "Did you hear the percussions? Like... tribal drums. In the background?" And played it again for me. I did hear it, and it was enough to make me realize that he might like to go to a concert that was coming soon to the city. And just like that, we had a thing.

Being the less "popular" parent is never easy. It requires patience, faith and a lot of humility. (And possibly a bottle or two of a strong Pinot, but that's another story.) Don't panic, be flexible and remember that the only battle truly lost is the one we are too afraid to fight.