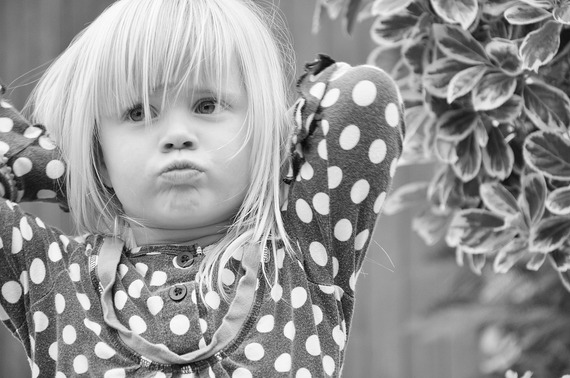 Here's a question for you.
When you think of the character traits you want your child to have when they grow up, what are they?
Everyone is a little different, but most people want their children to be resilient, independent, and self-assured. We also want them to be compassionate, kind and caring, and a range of other things too.
But the important thing is that we want our children to grow up to be able to stand on their own two feet. To be able to bounce back after life throws them a curve ball, and to be confident in their own beliefs.
No one ever wants their kids to grow into compliant, obedient or submissive adults. Why would we?
And yet, we wish they'd be more compliant -- and less defiant -- when they're young.
We want them to be obedient.
We want them to do as we ask and listen when we speak.
We don't want them to fight back.
Here's the thing though... I get it!
I am a mom too. At the end of a busy day, when I am weary to my bone, all I want is a little cooperation from my kids. On those days, nothing sets me off quite like defiance. I want to either tame it down and gain back control, or hide in a quiet corner and silently weep.
Is there a better option though?
Is there some way for me to deal with a defiant child without trying to break her spirit, or letting it grate on my nerves?
Raising a child who is defiant is not easy. They can be more challenging, confrontational and disobedient than their peers.
But they're also highly intelligent, sensitive and curious. They want to know "why."
They can thrive on independence and responsibility.
They can step up to challenges and be a great help if we let them.
We just need to figure out how to get the best out of them.
We need to ensure they feel loved and valued. That we ask for their opinion and give them some control over their lives.
We need to start treating them like the independent, self-assured adults they'll become.
And we need to tell them that we will always love them, just the way they are.
This article is an extract of a post that first appeared on A Fine Parent.
---------------------------------------------
Author Bio

Cate Scolnik helps small business owners increase engagement, share their message and create loyal fans. Grab her free Ultimate Guide to Creating Killer Social and start creating fabulous content today.